B

Hot Springs' infamous downtown "Bottleneck" courtesy of our former city manager, former mayor, and board
---
This page is for your comments. We use whatever name you sign. If you do not chose to sign, we will print it as "Not Signed" so don't hesitate to tell us whatever is on your mind especially what you think about local area government and the job our city leaders are doing including taxation without representation, traffic planning, the downtown "bottleneck," etc. Send your E-mails to editor@HotSpringsTalk.com.
HotSpringsTalk.com takes no responsibility as to the accuracy of statements on our site. Hot Springs Talk accepts and presents data as is, without warranty of any kind, expressed or implied, and is not liable for its accuracy, mistakes, errors, or omissions of any kind, nor for any loss or damage caused by a user's reliance on information obtained on this site. Hot Springs Talk reserves the right to edit and/or change any discussion items which are considered as rude, offensive, or derogatory. The messages posted on this site are the sole opinions of the individuals contributing them and do not, in any way, express the opinions of Hot Springs Talk. All editorial content and graphics on this site are protected by U.S. copyright and international treaties and may not be copied without express written permission of Hot Springs Talk. Re-use of any Hot Springs Talk editorial content, graphics, or other items on this site for any purpose without written permission is strictly prohibited.
---
Our website was hacked again and some sections could not be viewed by some browsers. Let us know if you have any further problems viewing our site. Yes, we did find the source of the hackers.

Most of your letters should now be here but let us know if they are not.

Those "Good ol' Boys" just can't stand to see us on the web and hacking shows how far they will go!

Inaccurate Sentinel Record Headline Story

From: Bob D - Hot Springs

Date: Feb. 13, 2015

Isn't it interesting how newspaper stories are seldom totally correct. Occasionally, they are really incorrect. This can be due to poor/wrong sources or bad attempts at putting their own "spin" on the story. I don't know what category today's headline story falls into but it is ludicrous and really incorrect. The headline is about the only correct thing about the story. It actually appears that this newspaper allows their sources to be picked for them. Apparently, by the city spin doctors. Remember last week when we had a real story concerning how our city leaders covered up the fact that we had tentative approval to take water from Lake Ouachita? Remember how the local newspaper said it wasn't a story? It appears that our releasing the information forced them to send the attached "Lake Ouachita Corp approval" to all the board during last weekend and today's headline article is the story with their "spin" on it.

Anyhow, read my comments for yourself and give me your feedback. Click here to see the story and my comments.

Editor's Note: Thanks for forwarding some of the feedback opinions. It should be noted that a subsequent article was published on Feb. 10, 2015 with the city manager complaining that the FOIA requests cost the city over $2,000. Feedback to both are shown below.

On Feb 12, 2015, at 9:01 PM, Barbara (a Hot Springs resident) wrote:

I am one of the POP when I read the attack on you (again!) in the Sen. Record. Sent on the 10th and others also asked to be allowed to reprint it. The following was submitted today. Lets see if Sentinel Record prints it.

TEXT OF THE ARKANSAS FREEDOM OF INFORMATION ACT: in part provides for extensive regulation but the following two sections should be sufficient to clarify the requirement for information requested by citizens.

25-19-104. Penalty for denial of information. Any person who negligently violates any of the provisions of this chapter shall be guilty of a misdemeanor and shall be punished by a fine of not more than two hundred dollars ($200) or thirty (30) days in jail, or both, or a sentence of appropriate public service or education, or both.

25-19-105. Examination and copying of public records. (a) Except as otherwise specifically provided by this section or by laws specifically enacted to provide otherwise, all public records shall be open to inspection and copying by any citizen of the State of Arkansas during the regular business hours of the custodian of the records.

I applaud Mr. Driggers. He has brought his source of information to the public and needs access to the city responses from various agencies to be sure we all know the facts, not just some of the facts that someone decides to share with the residents of the area.

An example is: why are the folks of Hot Springs so convinced that building a water plant down at Lake De Gray is the answer to our problem?
How much of the plant construction and production, water allocated from Lake De Gray, paid for by the people of Hot Springs, is to be shared with other areas of Arkansas that are part of the water consortium ?
I do not know the answers, nor the questions to ask, but something is missing in this picture of traveling to Lake De Gray for water when Quachita is up-hill from Hot Springs.

Why was the three million spent on repeated efforts to get water from the South end of Lake Hamilton when the Health Department made clear this request would be refused over ten (10) times.
What is the driving force to get the water from the East-Southeast side of the town when the growth is on the West-Northwest side of town?
If it were not for facts disclosed by people that have used FOIA for their validation of information, we would be unaware of information such as the city budget still does not stipulate funds for the Police and Fire-fighters Pension fund even though the debt is enormous and has been known about for 40 years.

Maybe more of us need to have FIFO information to make informed decisions.

On Feb 11, 2015, at 10:25 AM, Ted Burhenn wrote:

Dear Editor,

I remember that the City Manager held a Town Hall Meeting about the Water Issue in which no questions were allowed from the audience. Where the room was overfilled from the standpoint of violating the occupancy code and many were turned away because of lack of space. And that is called transparency. I do remember that DeGray was selected because it was closer (which it is not) than Ouachita and that the growth pattern was in the direction of Highway 290 and 128 toward Jack Mountain. Also DeGray was approved as a source of water to meet the needs of Garland County and Hot Springs. This was after he refused water rights to Walmart off Airport Road.

Now it turns out that the DeGray water is subject to being refused at times up to 30 days at a time. By an article in the Sentinel Record this week, Ouachita can be used as a guaranteed source of water and the operating cost are hundreds of thousands less per year. But that is just a WAG (wild assumed guess) because the City Management has made up it's mind not to research the issue. It also appears that the Sentinel Record reported that the Highway Department (today's issue 2/11/15) on Airport road is 37,000 per day.

Also if you look at the top of Trap Mountain (off Amity Road) and aimed at the very area of the City Manager's refused Walmart, they have cleared a ROW for new electrical power line aimed toward Airport Road yet that is miles from the City Manager's assumed projected growth area.

I looked up transparency, and my dictionary must be out of date. No wonder the City Manager is upset about FOI's. Darn ole Bob Driggers seeking the truth again, insisting REAL TRANSPARENCY in a time that self serving by the City Manager appears to be working so well.

On Tue 2/10/2015 6:25 PM, David Watkings wrote:

Response to Watergate allegation

(The attached submission is a copy of the 2-10-15 newspaper article, We suppose the Sentinel Record speaks for him, huh?)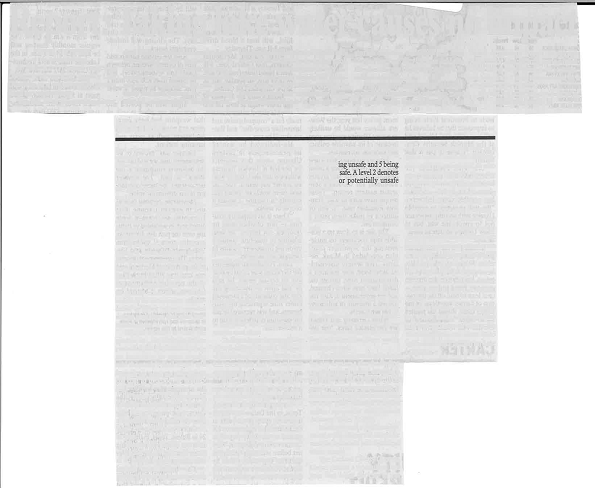 On Tue 2/10/2015 6:25 PM, Ellen Varhalla (retired engineer) wrote:

Editor, Sentinel Record

I am writing in reference to the article appearing in Sunday's edition regarding taking water from Lake Hamilton. The referenced FONSI (Finding of No Significant Impact) and accompanying Environmental Assessment (EA)were apparently received by the City on December 3, 2014, but were only made public as a result of the persistence of Bob Driggers in making FOIA requests. Today's paper has an article complaining that these requests have cost the City more than $2,000. Surely $2,000 is a "drop in the bucket" compared to the money the City has spent trying to convince their water customers that their plan to pipe water from Lake DeGray and build a treatment plant in Hot Spring County is the only viable alternative for meeting the City's future need for water. And the money already spent on design and for possible future rights fo water from Lake DeGray isI in the millions, with no definite approval in sight. Currently at issue in this plan is the insistence by the U. S. Army Corps of Engineers (Corps) that the water be taken from the "rereg" pool, which the City and Crist Engineers deem unacceptable.

Based on the EA , it appears that theCorps is moving forward rapidly to approve allocations from Lake Ouachita. An 8.75 MGD allocation has been requested by Mid Arkansas Water Association (MAWA) for Hot Springs and an additional 7.0 MGD has been requested by the City. The proposed action is to reallocate 50,000 acre feet of storage capacity of Lake Ouachita to water supply. Fifty thousand acre feet per year calculates to approximately 45 million gallons per day. The report states that this reallocation will meet the needs of the MAWA's 27 water utilities through the year 2050.

As I stated in my letter to the editor back in September, 2014, utilizing water from Lake Ouachita is consistent with the City's Resolution 7624 dated June 7, 2011, whereas the Lake DeGray plan is not. At one of the meetings that I attended at the library, Mr. Stewart Nolan of Crist Engineers indicated that it would "take an act of Congress" to get approval for Lake Ouachita water. Isn't it time for Mr. Nolan to admit that he "misspoke" and advise the City to change course?

Respectfully submitted,

Ellen Varhalla

Engineer (Retired); JP District 8

On Feb 10, 2015, at 10:34 AM, George Pritchett wrote:

This is a blatent attempt to discredit all who question or oppose city actions. The city, when they ended the televised public comment section of the city board meeting, eliminated an important method activist groups had to inform the public of items that were detrimental to the public. The city said the comments "spoil" things for some in the city. It would have been more truthful if they would have said we don't want anything negative to city bureaucrats, city board and board members, city actions, etc. from being brought to the attention of the public. Activists have had to work much harder since that time to provide the public with information.

The city doesn't always tell the citizenry the truth or provide the full story or all the details, etc. and some of us exercise our rights through the FOIA to get information from the city to secure the information and provide it to the citizens; something which the city and SR don't do.

The city manager is wrong and his complaint about the cost is nonsense as the public has the right to the information. The city could make it make easier to get. As for the money he purports it costs he must understand it is their job to provide the information according to the law and as for charging for the information I am confident it would be unconstitutional for the city to charge for information they are entitled to receive from their government. I am confident our IT people could develop a means to search records to provide the information or perhaps the records and emails could be made accessible on the internet.

Time and again the activists in our community have exposed errors in the information provided to the public, omissions by city bureaucrats and sometimes plots that would injure many in our community if they were allowed to be implemented.

As for the money FOIA requests are purported to cost, it is a pittance of the money the city wastes entertaining others and attending various meetings in LR and other places and trips to DC, etc. I suspect an accounting of many individuals time would reveal many unnecessary actions by employees that are costly to the taxpayers. Providing information to taxpayers is the responsibility of government. As for the comment about a county resident or non-citizen of the city it is nonsense, Driggers is a customer of the city's public utility and a member of the community and has a right to question the city and he is also the leader of the GGGG which has many members that reside inside the city in addition to many that reside in the county.

Sour grapes by the city manager and city board and a blatant attempt to discredit all who question city actions. I will lend my name to the requests if the city believes it is necessary to have an inside the city limit resident make the requests and I am confident many others will do the same.

On

Sunday, February 8, 2015, JM wrote:

I think you have done a magnificent job of deconstructing the Article. As I read the S-R story I wondered who wrote it. Its adherence to facts seem to come directly out of David's office and script.

I think the story should be refuted, in a letter to the Sentinel-Record, the HSD, the D-G, the Herald and perhaps we could get KARK to do a story on it. I could write an editorial on it. You could write and editorial on it. Silence is not an option.

On Sunday, February 8, 2015, George wrote:

You've covered it very well. I suggest you provide this to the Arkansas Herald and Hot Springs Daily and have them publish it.

I doubt that more than a few read the SR article or understand it; however, I would suggest you send you comments to the SR giving them the opportunity to print it in it's "entirety".

At this time it is pointless to make any comments about the city and water beyond what you have provided. The city will do their best to discredit what you have written, but this will be difficult for them. The city cannot hide behind their comments about Lake DeGray being the best choice when in the near future the full disclosure and approvals will be made official at all levels in the hierarchy.

The reason the city won't back off until forced to do so is simply some bureaucrats "egos".

On Sunday, February 8, 2015, Cliff wrote:

Responsible journalism 101 seeks comment from both sides. Herw only the city's side is reported as per the standard (mal)practices of the Sentinel-Rag.

On Sunday, February 8, 2015, Don wrote:

Fine analysis, as usual, Bob. One term in next to last red letters is "JAKE" Mountain...try instead, JACK Mountain. Nit-picky?? Where/to whom does one tender this analysis. BUY a full page ad in the local paper?

On Sunday, February 8, 2015, Jack wrote:

(These are responses to Jan 28 article following)

Great piece and answers. I only would add two suggestions. Two comments:

1 - I believe one of the greatest things that the article left out is that the 50,000 acre feet of water IS OVER ONE YEAR. The way the article repeatedly states it makes it seem like it's daily (1.8% of the entire lake's water per day removed). The real number, the % is theoretically then divided by 365 days so infinitesimally smaller and that water is continuously being resupplied by the Ouachita River. Bob, do I understand this correctly? If so, this must be made clear to the reader.

2 - As you just recently taught me, the cost quoted was for the water to go to a new treatment plant in south Garland county. But, it would be much cheaper if it went to an upgraded water treatment plant near Lake Ouachita and also there would be no cost for buying right of ways.

On Friday, February 6, 2015, Bob D. wrote:

Mr. Watkins:

This is to notify you that my Freedom of Information Act (FOIA) request to you dated January 20, 2014 was not fully responded to by you or the city of Hot Springs. For example, as you can see on the attachment, request item 1 simply received a "No Response" notation in red located in the left margin. Please inform me how this can be construed as anything other than "non-responsive" to my request. You will also note that other items were marked "N/A" or were otherwise incomplete.

Your email requesting that I provide you with proof that I am an Arkansas citizen appears to have been made with no basis in law. Nevertheless, I answered your request by providing you with a copy of my Arkansas voter registration card, my 2013 Arkansas State Tax filing, my most recent Garland County home and property tax receipt, and stated that you had access to my city water and sewer bills back to 2002.

While you also improperly made your personal feelings concerning FOIA known to your entire board, city staff, employees, and others, this has no bearing on whether or not you are in compliance with Arkansas' FOIA requirements. Interestingly, most of your comments relative to why you didn't want to comply with state laws were made on the same date (January 22, 2014) that the Arkansas Supreme Court (case CV-14-272) upheld the ruling of lower courts including Circuit Court (CV-2013-788-1) which found that the city violated the state's FOIA laws. Specifically, the court's conclusion (CV 2013-788-IV) stated, "The Court finds that the Defendants violated the Arkansas Freedom of Information Act….."

I do not consider non-responses to legitimate FOIA requests as compliant with state law(s). Please consider this as my second and final request for the data and/or information originally requested pursuant to Arkansas FOIA requirements.

Editor's Note: See more on this subject in the "Commentary" section of this website.

On Sunday, February 1, 2015, Diane wrote:

GOOD WORK, BOB. the cover up is and was necessary to get the bond funding because there was no existing project to justify increasing customer water fees to collateralize the new bond. The DeGray scam is all about money, not about water, just as the So Lake Hamilton scam was.

Let's see what the City Manager and the Bond Dealer say, because both of them are liable...for selling a bond based on false information. Congrats.

On Sunday, February 1, 2015, Jim wrote:

Bob – If this is what you say it is, and what it appears to be, then you need to write it up and send it to the Democrat-Gazette. This is truly a BIG story.

On Sunday, February 1, 2015, RC wrote:

Well now it's apparent from his last email why CM was crying like a school boy who got his milk money taken by the bully. Good work.

On Wednesday, January 28, 2015, DS wrote:

GRRREAAAT RESPONSE TO DAVID. BOB! I RETURNED FROM FLORIDA LAST NIGHT AND DIDN'T KNOW DAVID HAD SENT YOU THAT RIDICULOUS LETTER. HE IS NOT YOUR INTELLECTUAL EQUAL.

WHAT IS THE NEXT MOVE ON THE GAME BOARD...A TOWN HALL MAYBE?...

On Wednesday, January 28, 2015, BW wrote:

Great letter Bob in response to Mr. Watkin's bumbling expose.

Watergate, Hot Springs Style

From: Bob D - Hot Springs

Date: Jan. 28, 2015

Some of your older readers will recall the "Watergate' scandal in the nation's capital from the early 1970s and how withholding facts brought down a US president. Those not aware of Watergate should do a bit of research and note the similarities with what is happening in Hot Springs today. A primary difference may be that the original Watergate scandal was named after the hotel where the cover-up began while our current potential scandal relates to the fiasco with Hot Springs water supply and "tainter" gates.

What appears to be a local cover-up was discovered just a couple of days ago when the attached letter and documents were found. What appears as an apparent intent from the Corp of Engineers to approve reallocating water from Lake Ouachita so that Mid-Arkansas Water Alliance (MAWA) and the city of Hot Springs can take water from Lake Ouachita was not made public nor was the information provided to the mayor or city board of directors. You be the judge of whether or not this information was withheld because if we knew Hot Springs could get water from Lake Ouachita, this would have a detrimental impact on those who seem so determined to take our raw water from Lake DeGray.

Perhaps it should be pointed out that raw water supply seems to be available from Lake Ouachita while no water is available from Lake DeGray, none. The attached copies of emails indicate that the Corp of Engineers will not allow the city to take any water from Lake DeGray in spite of the $1 million plus paid to Central Arkansas Water (CAW) for that water. Rather, the Corp appears to be offering water only from the "re-reg" pool which is below the dam in Clark County. This pool appears to not provide water consistently because it is subject to periodic draw-downs leaving the city without a steady water supply.

To make the situation even worse, the city appears to have, once again, paid their consulting engineer millions of dollars in fees. Most of us remember how the city paid Jacobs Engineers approximately $2.8 million to design water facilities on South Lake Hamilton even though they knew the Arkansas Health Department would not approve that site. It certainly seems like our Watergate is Deja Vu all over again.

Editor's Note: The documents can be seen by clicking on the following: Corp of Engineers letter, draft environmental assessment.... Water Reallocation Study; Emails referencing no water available from DeGray main pool.

More FOIA Fiasco stuff

From: SD - Hot Springs

Date: Jan. 28, 2015

Mr. Driggers, I never said you did not live in Garland County. I know you have property here, are here much of the time, and have a business in Texas, or did. If Garland County is where you are registered to vote, then I was incorrect and apologize for the misstatement. Sincerely,


FOIA Fiasco - Residence Reply

From: Bob D - Hot Springs

Date: Jan. 28, 2015

Note – The reply shown below was sent by certified mail to David Watkins Jan. 28, 2015.

David – Pursuant to your request shown below, you will find attached

FOR YOUR EYES ONLY

a copy of my 2013 Arkansas State Income Tax return, a copy of the receipt for my Garland County property tax on my home and vehicles, and a copy of my Arkansas voter registration. If you check the city records for my water and sewer service, you will find that I have been a customer and ratepayer since 2002. Let me know if you need further proof that I am an Arkansas resident.

FOIA Fiasco - City Manager Needs "Error of His Ways" Pointed Out

From: George Pritchett - Hot Springs

Date: Jan. 26, 2015

I

think the purpose of FOIA is transparency of government and considering Mr. Driggers likely purchases water from Hot Springs Municipal Utilities he likely has standing to request documents. Additionally he is concerned about future water rates and city efforts to annex and bully county residents to allow corridor annexation of business corridors.

The city and county are either entwined or they aren't and the the city cannot have it both ways. If the city stops providing the documents when requested by Bob, we will create a list of people living in the city and have various individuals make the requests. Surely our city attorney will intervene and point out the error of his ways to the CM. As for the comment he has already been given the documents; the response to that should be the city keeps bringing up additional issues or actions and the need arises for other purposes. Obviously the city could post all documents on lines from all departments and city officials and then various individuals and the public could find things using a search program if the city didn't do anything to sabotage such action.

As a private citizen I am frequently appalled at the length city bureaucrats and elected officials will go to get their way. Citizens fought hard to get the public comment televised portion of the meetings only to have the city arbitrarily stop it when they didn't like some of the comments, then the citizens sued and won and the city then appealed and the citizens won again and the city now has to pay the attorney fees of the citizens. The city also eliminated the public comment televised portion using legislation. The strange part of the city's action that defies understanding is why would they want to quiet citizens from speaking at public meeting after they imposed time limits. It appears our city board can't stand criticism.

As for the comments about citizens trying to derail the efforts of city bureaucrats and elected city officials one can only offer the comments; nonsense, hogwag, cow dung, chicken dung and similar. I don't know how many normally watch the televised or streamed broadcasts, but I know many more read the various internet newspapers and Facebook comments. The city needs to think about the problems they keep ignoring instead of striving to stifle free speech. Those trying to suppress free speech would better spend their time working on the economic problems in our city pertaining to infrastructure, Majestic rubble, city streets in dire need of repairs, cost reduction programs in city government, reducing the crime rates, etc. Old and then there is the little matter of the $40 million retirement fund debt that the city says is a low priority and imply that the state or federal government will assist us. The truth is the only way the city may solve the problem is bankruptcy, but this would be after it was obvious our city government cannot or will not discipline itself enough to even work on a solution.

There are good things going on in Hot Springs; however, most have nothing to do with city government. We should all applaud the Region's bank project, the new hotels on South Central and the project on Shady Grove near Carpenter Dam Road and and other project done with private money. At the same time we should all protest against any projects, downtown or anywhere else, that require government grants and guarantees or similar to become economically viable. While the city manager continues to talk about downtown development of the Duggan Stewart project and the McCabe bathhouse project and the Austin project it is important to understand these are yet unfunded. And all should remember how many times our city officials told us the Majestic renovation was a done deal. No folks, the projects the city so fondly mentions are not funded yet, but they are all in the works.

I hope all the projects get funded if private money can be found and I hope none receive any grants or similar, public money should not be used. I expect more and better from city government; less stifling of citizens voices and better financial management.

No population growth in the city in more than thirty years, yet the county has grown immensely. I oppose the city encroaching on county business corridors and hope Judge Davis and our Quorum Court and all county citizens rise up against all attempts by the city to grow at the expense of county prosperity. If the city can't afford to build new fire stations or take care of the current infrastructure they shouldn't be able to annex county unincorporated areas.

And who is the city manager kidding; it is a matter of public record where Mr. Driggers owns property. Proof of citizenship is absurd. There may be only on person being attacked here and does anyone really think stifling that person will stop the FOIA requests.

Editor's Note: Lots of great points there George. We should reiterate that FOIA is a LAW.

FOIA Fiasco - City Manager May Not Know What "Transparency" Means

From: Ted - Hot Springs

Date: Jan. 26, 2015

I am not sure what Mr. Watkins definition of transparency is but the town hall meeting was not what I would call transparent. Stating that he had an allotment from DeGray is not transparent, and indicating that it was a constant source was an untruth. His projected growth area by Jack Mountain and using Entergy to substantiate was misinformation at best. In fact not sure that Garland County Growth pattern has anything to do with the new Entergy line cut over Trap Mountain but more of a new supply to Oklahoma grid. It is obvious as you attempt to turn into traffic on 70W during rush hour that that area is growing. When Airport Road was two lane ten years ago the traffic count was about 30 per minute. Now with five it is almost impossible to count the traffic by hand.

I think that transparency should include exactly where the water treatment plant is to be located and the treated water will be used. If it is intended to be out of county then it should definitely be under the jurisdiction of the State Utilities Commission and in fact whereas they already extend into the county the SUC should oversee the entire operation. Such is the case with White Water in Kansas City and others. We in the rural area are being abused as a revenue base without any representation. The original agreement with the Federal Government was that the rural and city residents would have the same rates. That was in reference to sewer but should apply as well to the water. Also, I have paid additional property taxes for water and sewer and several locations, some of which have never been utilized. I belong to several improvement districts approved by the City. To now deny those services should be and most likely is, theft by deception unless they stop all improvements in and out of the city until additional supply is in place yet they still are accepting new water/sewer district in and out of the city limits.

FOIA Fiasco - Legal Stuff

From: Anonymous - Hot Springs

Date: Jan. 25, 2015

If Bob has filed an Ark. State income tax return, Watkins' request is easily met. On the other hand, Mr. Watkins could be setting a trap for himself with this line of objection to FOIA requests, in view of Bob's status as a County property owner and resident and County taxpayer, as well as a customer (ratepayer) of the City's extraterritorial water business. Watkins' objection looks like a bluff; he is literally construing the word "citizen" in ACA 25-19-105(a)(1) on a director's prompting. Bob should consult an attorney, considering the line of cases following Hope Brickworks (294 Ark. 490) on the standing issue. To teach a lesson here, perhaps we should let Mr Watkins dig himself in real deep (by denying standing to make a FOIA request after having explained that he is a property owner, County taxpayer, and City water ratepayer), and then spring the trap on Watkins. See also 25-19-104 and ACA 25-19-107(d)(1). Given the recent case Board of Directors v. Pritchett et al., Watkins might not want his bluff called.

FOIA Fiasco - Residency Request

From: David Watkins - Hot Springs

Date: Jan. 24, 2015

To: Bob Driggers

In accordance with the FOIA, I am requesting that you submit proof that you are a resident of the State of Arkansas before we process your request.

Sincerely yours


Editor's Note: Please let us know if you know of anyone else the city manager has ever made a similar request to. We suspect this could be a discriminatory request and delay tactic to avoid compliance with state FOIA laws.

FOIA Fiasco - Watkins Used Them Himself?

From: JG - Hot Springs

Date: Jan. 23, 2015

Watkins has no problem with making numerous F.O.I.A. himself when he thinks he needs to. Link Below.

http://www.texaswatchdog.org/2010/05/bryan-texas-utilities-balks-at-city-managers-request-for/1274291319.column

Editor's Note: Wow, good point.

City Manager and Wife Paranoid?

From: Cliff - Hot Springs

Date: Jan. 24, 2015

Look at my Facebook post. I am throwing red meat at their paranoia with thus follow-up Comment:

Cliff: The local City Manager and his wife, plus some of the Establishment City Directors, paranoidly think I am the spider at the center of the web of a "vast left-wing conspiracy" to "get" the City Manager and bring Hot Springs government to a halt.

In their delusion, I have mesmerized the Tea Party and converted them to my left-wing insurrection to use Saul Alinsky tactics in a take-over.

They are partially right: I am capable of such. They are partially wrong: I am doing no such thing at present.

At present.

Editor's Note: Seems as though you are leaving the door open, huh?

The Truth About "Why Lake DeGray?" is Finally Revealed

From: Bob D - Hot Springs

Date: Nov. 30, 2014

Our beautiful area is often called the "Tri-Lakes Region" or the "Diamond Lakes Area," while the city is called the "Spa City," and even the name "Hot Springs" refers to water. It is understandable that Garland County residents wonder why the City of Hot Springs directors would commit to take water from Lake DeGray on the far side of an adjoining county when we are sitting in the middle of three lakes and have springs all over town. Well, we finally have the answer.

Many have also wondered why the Hot Springs city manager would try to convince us that Lake DeGray is closer than Lake Ouachita or that the area southeast of town is our "growth corridor." Why would he tell us that we need to construct water treatment plants on Jack Mountain outside of Garland County and develop water supplies in an area that is clearly not a growth corridor? We finally have the answer.

The answer was finally found in an email the city manager sent last Sunday (11/23/2014) to the Sentinel Record, mayor, county judge, county water committee members, the GGGG, and a couple of other interested parties. In reference to the entire pipeline route totally in Hot Spring County, the city manager states, "In reality, it is the CAW route to serve its customers in Saline and Pulaski Counties."

Wow, what a revelation. Apparently, being a Sunday, he was in a remorseful yet veracious mood and felt compelled to reveal this heretofore unadmitted fact. Whatever the reason, it is refreshing to finally know that the proposed project in Hot Spring County was located for the benefit of other counties and was NOT designed with the water needs of Hot Springs or Garland County in mind.

Thank you, Mr. city manager. Now let the public hear you in a debate about all the other fabrications involved in the city's proposed $100 million boondoggle.

Editor's Note: We know that the above was sent to the Sentinel Record and the Hot Springs Daily (online). It will be interesting to see if it is printed. We also know that several presentations have been made suggesting that the city of Hot Springs got the "short end" of the contract with CAW (Central Arkansas Water) and benefited Saline and Pulaski County rather than Garland County. It is good to have all sides agreeing to this fact and we think it is important to have the recommended debate so the public can be apprised of what both sides are saying the facts are. Thanks for the attachment (below) of the city managers' email. The italicized portions are responses by Bob D. The dark red is the comment referenced in the letter above.

From: David Watkins <dwatkins@cityhs.net>
Date: November 23, 2014 at 12:23:02 PM CST
To: george pritchett
Cc: Don Thomason, Rick Davis, John, Bob D, Russ, Reggie, Barbara, Ruth Carney, Matt, Peggy, Ray
Subject: Re: Water Commission

I appreciate the opportunity to present verifiable facts to the recipients of your email.

Facts

1) I served as President of the Missouri-Arkansas River Basin Association based in Kansas City. MO-ARK is a nonprofit lobbying organization composed of barge operators, municipal water suppliers, agricultural interests, contractors, and other interested parties that promote Corps of Engineer projects in the Kansas City District. I have lobbied and testified in Congress on Corps projects and understand Corps issues and procedures.

Item 1 is simply Watkins bragging about being president of a "lobbying organization" which may partially explain his expertise in putting his own "spin" on items rather than presenting facts.

2) Lake Degray would not have been built without the inclusion of water supply as a joint use in the project along with hydroelectric generation and flood control. We have the legislative history obtained from Congressional Research of the Degray project which presents the chronological history of the authorization and appropriation of funds for this project. Dr. Joe Nix of Arkadelphia and a board member of the Ouachita River Water District Board is a friend and ally of the City of Hot Springs and knows more about this subject than any person in the region.

Item 2 simply talks about non-relevant history of DeGray and introduces Joe Nix who was the environmental activist that worked to keep the Buffalo River from being dammed and to keep hog farms out of the watershed. Nix has been associated with numerous environmentalist groups including being the "Director of Programs" for the Ross Foundation. Yes, Ross is the property owner on Jack Mountain in Hot Spring County where Watkins plans to construct the new water treatment plants. (A comprehensive bio for Joe Nix can be found at www.encyclopediaofarkansas.net/encyclopedia/entry-detail.aspx?entryID=5330 )

3) The Ouachita River Water District in Arkadelphia was allocated the original 152mgd for water supply since there were no other municipal water users in the area in the 1960's. The ORWD partnered with Little Rock and ultimately CAW (Little Rock and North Little Rock) to secure a right of first refusal if other entities attempted to purchase storage in the lake. CAW has paid ORWD since the early 90's for the interest on the debt issued by the federal government to construct the project. The interest rate is 2.34% based on the original construction cost. The amount that the city paid will be credited against the interest that the Corps would have charged if no payment had ever been made by CAW.

Item 3 is more non-relevant history with the exception of not fully explaining how much money is equal to the 2.34% which, apparently, is a percentage of the cost to construct the dam and purchase property the lake covers. However, Nix as chairman of the ORWD recently made the following interesting comments (from www.siftingsherald.com/article/20141015/News/141019823#ixzz3JwtyTOCG).

Joe Nix, chairman of the Ouachita River Water District, represented director Elaine Kneebone and the three-member group consisting of Nix, Kneebone and Ross Whipple. "When DeGray was built a group had to be formed to give assurances for the use of 152 million gallons of water a day," Nix said of the panel's involvement in selling water rights. While 152 million gallons sounds like a lot, Nix said it isn't. "More than that evaporates off of DeGray every summer day," he said. Currently, the only user of DeGray water is Kimzey Water District, which includes Bismarck and other communities north of the lake. "There are other plans for other groups to take water from DeGray," Nix added. The Ouachita River Water District owns 6 million daily gallons, and the Economic Development Corp. of Clark County owns 8.5 million daily gallons. "To put that in perspective, Arkadelphia uses about a million" gallons each day, he said.

4) The City of Hot Springs has entered into an agreement with CAW to pay the interest they paid on 20mgd of their allocation which was remitted to the Corps over the past 25 years. We also paid for a portion of the administration costs on a pro rata basis for CAW and ORWD securing the right of first refusal over the preceding decades. In return, the City agreed to partner with CAW in securing a joint footprint for permitted intakes at Arlie Moore Park at Lake Degray as well as securing ROW for a raw water transmission line until their route splits east of Bismarck. This is the line on the map that Cliff Jackson has stated is the City of Hot Springs efforts to see water to other counties.

In reality, it is the CAW route to serve its customers in Saline and Pulaski Counties.

Item 4 does finally confirm some of the information the GGGG discovered through FOIA (Freedom of Information Act) inquiries to the city. These include the fact that the city paid over a million dollars plus has contracted for additional regular payments to CAW (Central Arkansas Water). The agreement between the city of Hot Springs and CAW clearly shows that the city agrees to solely pay all costs for the water intake site plus 18 miles of 80 foot wide right-of-way although Benton, Bryant, Maumelle, Little Rock, North Little Rock, etc. will use the intake and ROW in the future at NO cost to them. The city should provide anyone interested with a copy of this very one-sided contract. As for the allegation that Cliff Jackson believes the city wants to sell water to other counties, this was not based on the location of the 42 inch waterline and the location of the water treatment plants in Hot Spring County but, rather, on a Crist Engineering and city map clearly indicating that the city's retail water service territory would be expanded into Hot Spring County (All County JPs have been provided with a copy of this map).

5) Some members of the Little Rock BOD wanted CAW to charge a premium or not sell at all to the City of Hot Springs. Fortunately, they did not prevail in their views or we would have been eliminated from ever securing water at Lake Degray.

Item 5 is correct because the Little Rock city council did call CAW representatives on the carpet for selling some of their future water to Hot Springs. However, after they read the one-sided contract referenced above, they realized that they got the "deal of a lifetime" so all objections were withdrawn (see Arkansas Democrat-Gazette headline story).

6) The Corps sent a purchase agreement to the City of Hot Springs and CAW last year to secure the storage rights in the main pool. Both purchasers made changes that were accepted by the Corps. One sticking point has been the inclusion of foregone benefits which are payments to the Southwest Power Administration for the loss of diverted water used for power generation. This expense is estimated to be $180,000 per year for Hot Springs and $1,000,000 per year for CAW until the year 2042. The City of Hot Springs and CAW disagree with this charge because we have seen no evidence that Congress intended this charge to be imposed at Lake Degray when it was authorized over 50 years ago. In addition, a foregone benefit charge should not be imposed until water is actually diverted from Lake Degray. The proposed agreement states payment should be made upon signature and approval. We are trying to save our ratepayers this expense.

Item 6 describes additional costs that the city has not previously disclosed but fails to explain other problems between the city, CAW, and the Corp of Engineers. From emails between these entities, it is obvious the city, Crist Engineers, and CAW do not want to take water from what the Corp refers to as the "rereg" pool. This pool is subject to being totally shut down every 5 years for up to 30 days but is the only water supply available. Watkins has accused Vicksburg and Fort Worth personnel of "dealing in bad faith" and has attempted to "go over their heads" by contacting the Corp in Washington DC and Senator John Boozman. So far, his efforts have failed. The city apparently does NOT currently have a signed agreement for any water from DeGray. See http://hotspringstalk.com/discussions.htm then scroll down to "Deception Alert."

7) Anyone who has dealt with Corp studies and agreements knows that the review and approval process is long and cumbersome. Approvals have to be routed through multiple Centers of Excellence of the Corps and ultimately to HQ in Washington. We will encounter issues at Lake Ouachita that will also be time consuming. This requires patience and collaboration with all stakeholders. The bottom line is this area needs to secure water rights for the next 100 years or more. That is what we are doing.

Item 7 provides an excuse for the process taking so long but does not explain how the Corp has asked questions related to water from Lake Ouachita that the city and CAW appear not to be interested in answering. Is there any doubt in anyone's mind that the city and Watkins are determined to use DeGray water, not Ouachita water. How patient can the public be while the city spends $3.83 million of its money just for DeGray engineering?

8) The city has a peak capacity crisis. We are operating on a thin margin during hot summer days or in times of service disruption caused by main breaks or fire suppression. In addition, we operate as a stand alone system. We provide emergency backup to North Garland. We are not interconnected with any other system. I have managed three water utilities and have never been this vulnerable. A new plant will not be operational until the summer of 2018, Thus, we have three summers to go at a minimum before we have added capacity. The city staff will be proposing tough measures to shave peak demand during the upcoming three years.

Item 8 again claims that we have a water "crisis." Watkins' perceived "thin margin" acknowledges part of the problem is solely due to a lack of proper planning by the city. That is the fact that the city is not interconnected to other water systems in the area. Other area systems have been contacted which not only seem agreeable to interconnecting but complain that the city has never even discussed the idea with them. We assume the "tough measures to shave peak demand" reference a conservation plan which the city has never had. Add the inordinate amount of water losses and it becomes clear that, if the city does have a crisis, it is due to their poor planning and lack of proper maintenance of its water system. The state health department has consistently encouraged the city to increase its capacity at the existing treatment plant (by 9 mgd). Assuming there is a "crisis," there are numerous more cost-effective solutions available to the city. It appears obvious that Watkins, one city director, and the city engineers are the only ones who believe there is a "crisis."

I appreciate the opportunity to present the facts,

Sincerely yours

David Watkins

City Manager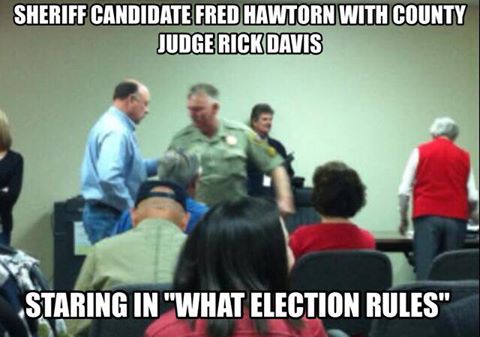 Hawthorn Violates Ethics Rules?
From: David Murphy - Hot Springs
Date: Oct 28, 2014
For what it may be worth, feel free to use this picture of obvious violation, as Hawthorn has been reprimanded for this type of action before by his boss, Sheriff Larry Sanders, and Judge Ralph Ohm. Sure seems he thumbs his nose at reprimands for campaigning while on duty. Those of his ilk and the good ole' boys feel this is standard operating procedure. Consequently, once more will not disturb him, unless he receives time off without pay?? Hawthorn recently ran a newspaper add depicting his lead in the vote for the race for sheriff at 68%. Could this advertising be blatantly false, and misleading in an attempt to dissuade Garland County citizens from turning out to vote? Is he actually able to furnish documentation showing these figures as valid? Would the election commission sanction such egregious, misleading data, were this brought to their attention? Rumors have abounded that his opponents, Rodney Neighbors and Mike McCormick may file a formal complaint with the election commission. Oh, and one more tidbit of interest may be summed up in asking where the 15 minute parking, loading zone signs may have gone, after his supporters were told that loading zones were to be honored, regardless of day of the week! Stand by, as one may be sure Hawthorn AND his beloved "STAFF" will again BEND THE RULES OF PROCEDURE to favor the shenanigans being played by Hawthorn and company!!
Editor's Note: We must admit that "a picture is worth a thousand words." Campaigning while in uniform or while on duty is not ethical and perhaps, illegal. We were also asked to look into Hawthorn's record running businesses. We discovered from the Arkansas Secretary of State website that he was the "registered agent" for three businesses that the state shows the current status as "REVOKED." The businesses were: Hawthorn Auto Panels, Inc., Mobile Auto Maintenance, Inc., and Hero's Last Call. We do not know if the revocations were for non-payment of taxes/fees or for other causes. We were told by various sources that the Hawthorn Meat Company went bankrupt but have not yet confirmed this information. To us, the most disturbing action by Hawthorn was his telling voters that his independent opponent was an "atheist." We confirmed this from voters he spoke directly to. Disappointing.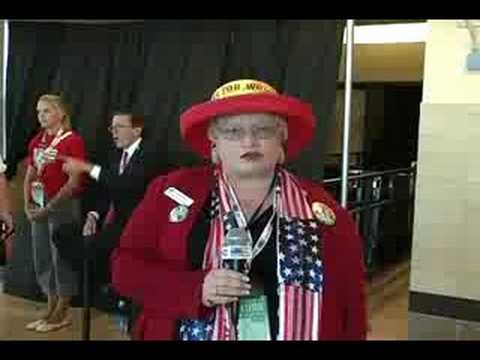 See Candidate Updates Below

From: Observer - Hot Springs

Date: Oct. 24, 2014

Why have you people not posted anything about the candidates? The voters should know about the true thoughts of the candidates. Enclosed is a copy of a you-tube video on Karen Garcia who is seeking a state-wide office and she is not telling people who she is. She is one of the most liberal people in town and big-time Obama supporter. She also supports Obama-care. The video link is http://www.youtube.com/watch?v=iGLWy9zq-PQ. There are other longer videos showing her support for Obama-care. Please let the voters know this. Time is running out.

Editor's Note: Thanks for your input and interest. You are correct, we have been deficient in giving facts about candidates so we will list a few here now and more when we have an opportunity.

Karen Garcia:

We Googled Karen Garcia, Arkansas, to find

http://www.youtube.com/watch?v=ZWhuXwlAPwQ where Garcia endorsed Blanch Lincoln. Your video and this one pretty much says everything we need to know about her.

Pat McCabe (candidate for mayor): Few people know Pat's past about how little regard he has for women and his history of disrespect for them. We previously posted information from the federal lawsuit brought against him by his secretary for his sexual comments and forcing her to help him run a "fantasy football" scheme during business hours.

The professionalism Pat touts may be refuted by the posts found below in the Dec. 21, 2013 and Oct. 31, 2010 posts. Or, if you wish to scroll through Pat's comments from court exhibits, these may be seen by clicking here. A shortened PDF version can be seen by clicking here. These sort of tell everything one needs to know about his character.

Fred Hawthorn (candidate for sheriff):

We have always thought that Fred was a good man and were shocked to learn that he has resorted to calling his opponent and atheist which is obviously untrue. Apparently, he and his supporters are even spreading untrue rumors saying his opponent plans to run for state representative in two years and is only using the sheriff's job as a stepping stone (see Matt McKee's Facebook page). We also hear that Fred intimidated and threatened some of his former supporters. Until these incidents, we only wondered why he ran for sheriff last time as a Democrat and now is running as a Republican. Of course we also wondered why he thinks he is qualified to take over the top spot if it took him 25 years to rise to the rank of corporal. He is clearly not qualified, lacks leadership experience, and has no knowledge of administering a multi-million dollar budget. Hey Fred, apologize for all the untruths and go back to just being a nice guy.

DECEPTION ALERT! (part 2)

From: Cliff - Hot Springs

Date: Sep 30, 2014

Note: This letter was also sent to the Sentinel Record as a "Letter to the Editor" but was not published.

"Oh, what a tangled web we weave, when first we practice to deceive."

Secrets sworn at the Court hearing NOT in newspaper story: Hot Springs, secretly with Little Rock, plans a 42-inch pipeline almost 20 miles via an 80-foot-wide right-of-way (approximate width of hwy 270 four-lane) from DeGray to 750-foot-high Jack Mountain, where not one but two water plants will be built in another county.

City and County citizens will pay for $100 million project, but in backroom deals water users pay ALL the costs of a joint DeGray intake site and "joint easement" costs, likely millions, at City's "sole costs and expense." Little Rock has equal ownership and, worse, veto authority over intake site and precise route.

Hot Springs doesn't want out of this contract, this Fale's Folly? Nor out of its engineering contracts, over $4 million already being approved? No! They do not! They circle the wagons, dig in deeper! Rather than letting the people have a voice via our ballot initiative, a possible legal "out", their "high rise," expensive, Little Rock lawyers argue our ballot measure "impairs contracts." Really? The City has the right to terminate and should get their money back.

All this despite one stubborn, concealed fact: Hot Springs has NO contract for ANY DeGray water. Let's say that again: City has NO contract with Corps for DeGray water! None! Nada! Nien! Zero gallons! No contract! AND the Corps---bowing its back--- asserts a tiny, insignificant thing it ridiculously calls "Federal law." The audacity of Congress to override Hot Springs' future grandiose water plans! All the way back in 1960's when DeGray was built.

Commonsense thing to do would be: Insure that you can GET water before spending taxpayers' monies to build pipeline and facilities, right? Well, they did not. That's not how City Managers mis-manage. Now, all the Corps will give Hot Springs is water from a lake that "at least every 5 years" is drawn down for needed repairs for up to 30 days. And the intake facility is left sucking air. As are the water users of Hot Springs.

"Safe, dependable, alternative water source?" Nope! Now, holding an empty bag, well, a pig-in-a-poke, Hot Springs is secretly trying to get Congress via Senator Boozman to override the Corps. While the Corps has already signaled likely approval for the much larger, closer, and more reliable Lake Ouachita and will soon conclude its required study.

Government! This is almost enough to shake my liberal faith! Maybe I will embrace anarchism? IF I were an enemy of Hot Springs and not a friend of its people, I (and the County) would simply stand aside and let this train-wreck happen.

Actually, I might have no choice, depending on what the Courts rule. C'est sera, sera, non? After all, the important thing is to fight the good fight. And to accept whatever happens. Like paying through the nose for Hot Springs' mistakes---and its deception!

Editor's Note: Thanks for the insight Cliff. We actually sat on this information thinking the city may figure a way to talk the Corp of Engineers into relenting but after our city manager insulted them by accusing them of "bad faith" dealing and attempting to go over their heads to the Corp's Washington chief and then Senator Boozman, we can't really blame the Corp for not compromising. The bottom line is truly that Hot Springs may well have wasted millions again with absolutely nothing to show for it.

DECEPTION ALERT!

From: Cliff - Hot Springs

Date: July 30, 2014

Note: This letter was also sent to the Sentinel Record as a "Letter to the Editor" but was not published.

Dear Editor,

Now that the City's crass denial of water to Wal-Mart for a super-center out Highway 70 West and a neighborhood market down Highway 7 South is front-page news, I see a tsunamic upsurge in angry feelings against the City.

People are smart enough to recognize when they are being played and manipulated. This is not about lack of water at all. Rather, it is about promoting the City's DeGray Water boondoggle and, simultaneously, forcing Wal-Mart and other businesses to build in the City where County residents may have the pleasure of shopping and paying City taxes.

It's all about MONEY!

Isn't it always where the City is concerned? Isn't it always that the bullying City divides, never unifies? Always attacks County residents, never acts in our interests, never seeks to bring us together, thinks only of its own greed?

David Watkins did not learn his propaganda lesson well from Goebbels. This little shenanigan of asinine arrogance and chutzpah is gonna blow sky high in the City's face, leading to visceral disgust in the County and a throw-the-scoundrels-out consensus in the City.

If you think the City has gone too far and is mis-treating its own taxpayers and County residents alike, I have two suggestions for you: (1) IF no one is doing so (and even if you are a County resident), try to recruit one good candidate for each open City position (this year and in the future). Then make all current officials take a stand on and try to justify the City's bumbling on the water, annexation, downtown, and other issues;

(2) Join the citizen effort to stop the DeGray Water Project by signing the initiated petition to put the matter to City voters in the November general election. You can sign a petition and pick up one of your own to circulate each day at tables outside the Courthouse and public library.

Finally, I repeat what I said at a recent public meeting: The City needs an attitude adjustment. ONLY brute force via mobilized citizenry anger can bring this about.

Absent such a public humiliation and rebuke leading to a change of attitude, the City is doomed.

Sadly, the City may very well take a divided County down with it.

Folks, our community stands at a crossroads. The water issue, if properly utilized, can be a POWERFUL lever for attitude adjustment and comprehensive change.

Our issue is just. The cause is hot. The City has bungled big-time. Take advantage of the unforced error to effect substantive change. The time to strike and force a new and unified direction for both the City and County is NOW!

Editor's Note: We certainly agree with your predictions and solutions. Hopefully, so will the citizens of Hot Springs.


Hous

ing Authority Executive Director Finally Fired

From: Homie - Hot Springs

Date: May 2, 2014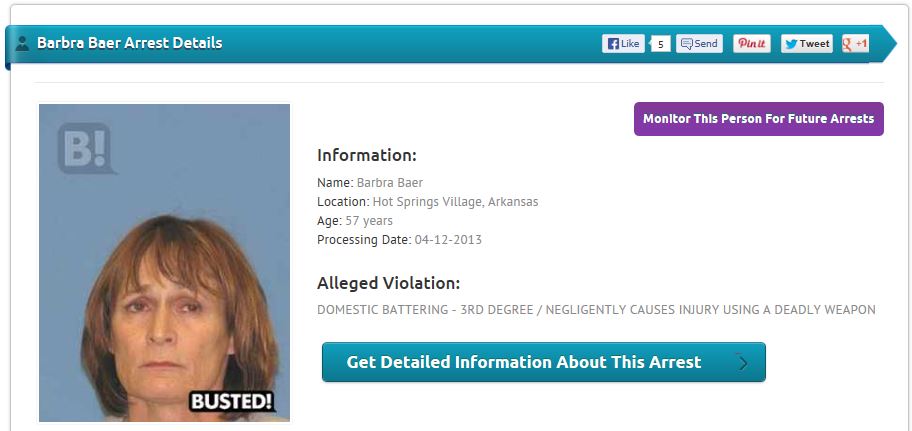 Todays newspaper headline (except for murders in town) say that the Hot Springs housing director Barbara Baer was finally fired. It is about time. She has used her position for her own personal gain for years and has said to hell with what the law says. Unfortunately the board chairman (and board?) appear to still defend her actions and fired her "without cause". Didn't you are the good government people tell the board are the public what she did months ago? Between you and HUD and the federal raid could not they come up with a cause or two? Can you expand on any of this?

Editor's Note: See the June 11, 2013 post below for a letter directly from the former HS Housing Authority board chair. He does not mince words nor do we in our comments. Yes, the executive director, photo above, and the entire current board should have been fired long ago. We can now share with you the list of concerns presented by the Garland Good Government Group to the HSHA at a board meeting. Of course, the board met with the director and she gave answers to each item sufficient for the board to cease any further inquiry. We are thankful that the federal Office of Inspector General thought the items bore further investigation. In fact, this investigation is, apparently, continuing. Click here to see the concerns originally presented by the GGGG. Click here for the Hot Springs Daily article.

I Had a Dream

From: RD - Hot Springs

Date: Mar. 20, 2014

You know, I seldom ever dream but a couple of nights ago, I had a real doozey. I don't think it would rate as a nightmare although there were several thoroughbred racehorses in the dream. In fact, I remember being in charge of a horserace track and casino. After a while, I discovered that my track and casino had a monopoly for the entire state.

But things were not all rosy, some out-of-towners were trying to move in and allow the state to have more than just my one casino. To make it worse, those dadburn religious folks were saying my place was contributing to crime and taking money that was needed for poor little kids. I realized that I had to take action so I dreamed up a plan.

First, I managed to get on the board of all the local influential groups. These included the local chamber, a hospital, something called Dudes for the Future, the local Rotary club, and some city committees. I also financed some dudes I could trust and got them elected to the city board. For some strange reason, I began calling these folks my "Groupies." Okay, nobody would now dare try to hinder my planned growth and expansion.

A vision drifted through showing a hotel across the street from my track with scaffolds that was renovating and would likely house many of my customers. I mused to myself, "Wouldn't it be better if I owned that hotel so we could make the money instead of those jerks?" A couple of conversations later and some of my Groupie buddies assured me they would stop that hotel renovation by pulling the interim financing. Great!

I then drifted into wondering if there were other ideas which could help my growth plan. Oh, how about we shut down the whole other end of town so people will spend their money only on my end of town. Wow, what an idea. After a few contacts with my Groupies, we devised a plan that would cost the owners of that end of town so much that they would have to shut down or sell to me for pennies on the dollar.

Yeah, I still remember those pesky downtown owners complaining that they should be part of any planning for their future. To appease these yo-yos, my Groupies appointed two of the downtown owners to our game plan committee. One of them was a racehorse owner friend and the other owed us big-time for keeping his biggest out-of-town competitor from coming to town.

Once I realized all was well, I drifted off into a deep peaceful sleep. Next morning, I woke up happy and refreshed but later felt a bit bewildered after reading several components of my weird dream in the local newspaper. Strange things do seem to happen in this town. I just hope I don't have any more dreams that unbelievable.

Editor's Note: We may have had a similar dream. No wait, a colleague is telling me it was a similar conversation.

Annexation Battle Isn't Over

From: George Pritchett - Hot Springs

Date: Jan. 30, 2014

The battle isn't over, only delayed. We must continue to adamantly oppose any "corridor annexation" to facilitate a "money grab" by the city.

City manager Watkins comment "we're worried about retailers setting up shop on the outskirts and draining city revenue to the point we can't support our own fire departments," Watkins said." is absurd.

Reality is the retailers that have chosen to locate in county areas near the outskirts of the city are the ones that should be concerned. His comment that these businesses drain revenue from the city to the point the city cannot support it's fire departments (why the plural fire departments?) is comical considering the city has been saying they need more fire stations for more than five years and many of the businesses in the areas proposed for annexation didn't exist until recently. More absurd is the fact the city hasn't done anything to fund new facilities for the fire department, if they truly believe they are needed, aren't they ignoring public safety needs and isn't public safety their most important responsibility.

Round 1 may be over, but the fight isn't.

Editor's Note: Beginning with the downtown bottleneck, many of us realize the city could care less about the safety and welfare of it's citizens.

City Board Members Have 'Abysmal' Business Experience

From: JM - Hot Springs

Date: Dec. 21, 2013

We often hear that Hot Springs needs board members with business experience. Fale and McCabe both have business experience but they were both failures. Both have abysmal records at St. Josephs (Mercy) Hospital and Fale continued his horrible record at the state hospital in Little Rock. Some of the story of his record at Little Rock can be accessed at

http://www.fox16.com/story/arkansas-state-hospital-interim-ceo-resigns/d/story/peg4C9oA4ki2eC0KEXo28Q

.

The reports follow.

Arkansas State Hospital Interim CEO resigns following a report which questioned his leadership. Randall

Fale resigned Wednesday after receiving the report from Compass Clinic Consulting. The report criticized Fale's plans.

LITTLE ROCK, Ark. (AP) 1/12/2012 - The interim chief executive officer of the Arkansas State Hospital has resigned after a consultant's report questioned his leadership.

Randall Fale resigned Wednesday after receiving the report from Compass Clinic Consulting. The report criticized Fale's plans to make the hospital a "psychiatric facility of choice," rather than focusing on getting the hospital back into compliance with federal standards needed to maintain its Medicaid funding.

A spokeswoman for the Department of Human Services, which oversees the hospital, says Fale decided to resign because he didn't want to be a barrier to progress.

Steve Henson, the hospital's newly hired chief operating officer, will serve as interim CEO.

The hospital's status as a Medicaid provider has been in jeopardy since federal monitors identified dangerous conditions and improper policies dating back to 2010.

Posted by Arkansas Times' Max Brantley on Wed, Jan 11, 2012 at 6:31 PM: Randall Fale, interim administrator of the perennially troubled State Hospital barely six months (and several weeks of that on a vacation to Germany) is already out.

Read the following and ask yourself if there are connections between Oaklawn's CEO and Fale.

www.arkansasbusiness.com/article/32338/update-eric-jackson-resigns-from-mercy-board-in-protest-of-sale.

Editor's Note: This is sort of old news (see our posts of Aug. 9, Oct. 22, and Nov. 4, 2012) but it certainly is relevant and confirms those and other previous posts. Our previous posts are worth visiting if you would like to check other sources explaining the kind of business experience Mr. Fale brings to an organization and how many millions he lost for the hospitals he ran. Thank you for reminding us.

City Budget and FOI Lawsuit

From: DS - Hot Springs

Date: Dec. 18, 2013

City Director Pat McCabe was on the 1420 AM radio talk show this morning bragging about the good job the board was doing with the budget and why they were appealing the citys FOI lawsuit loss. He said the $99 million budget was typical for cities with utilities and can't be compared to Little Rock budget of $150 million cause they don't include utilities. How about comparing how Hot Springs and Little Rock handle budget shortfalls. For example, Little Rock cut their budget by $2 million back in August while all McCabe and city manager David Watkins can talk about is increasing taxes. McCabe also said the city was appealing the lawsuit loss because they needed clarification on what the loss meant. For heaven's sake, if the city attorney can't find out what the loss meant, what good does it do to appeal to a court that has never heard of the case?

Editor's Note: We feel the board and the public are both being deceived by the city attorney (see our comments on the other post on this date below). As to raising taxes, that has historically been the mantra of this city for way too long. Never cut services, always raise taxes. Also, why can't Hot Springs separate the budget as does Little Rock so that we can see accurate comparisons?

Little Rock Little Rock Little Rock Little Rock Little Rock

General

fund Street fund Enterprise Fleet Service Total

158,559,815

16,551,612

31,283,007

11,667,454

218,061,888

Bottom line is that Little Rock's budget equates to about $1,000 per citizen while Hot Springs' is approaching $3,000.

See Ted Burhenn post of Jan. 14, 2008. Perhaps we have some services we don't really need or perhaps we could cut some of those 90 employees who cost the city over $100,000 per year each, huh?

City Attorney Not Clear What Lawsuit Means

Wed., Dec. 18, 2013

The Sentinel-Record headline today says "City to file FOIA appeal." The article gives several quotes from Pat McCabe who says he is confused. This seems to be a common state for poor Pat and Ms. Jones. The meat of the article is the quote from city attorney Brian Albright who says "the appeal would be to seek clarification …" and the unanimous board vote to appeal.

Albright has got the city board convinced they need "clarification" so they know what they can or can't do. He doesn't have me or my friends convinced he even knows how to do lawyering. Most people at least know that appeals ask for reversal of findings due to improper things happening, new evidence, or disagreement with how the judge or court applied the law. In short – appeals do not ask for "clarification." If Albright or anyone else needs clarification they ask the person who confused them. For example – if you don't understand what Dick said, you ask Dick to "clarify" it. You don't go and ask Tom.

Methinks Albright is just pissed because he lost the FOIA lawsuit. Can you get me a copy of what is filed so we will know if he really is dumb enough to file a appeal just for clarification or is he really asking for reversal and not being honest with his board or the public? Please send it to __________ but don't list my name or address because I do some work for the city.

Editor's Note: We will send a copy of the city's appeal as soon as we obtain one. We will also post it on this site. We do agree that you are likely very perceptive as to the city attorney's motives. Most people, such as you, are still on the proverbial "turnip truck" but it is painfully obvious that our city board of directors have "fallen off."

Public Housing Foolishness

From: Dennis Bosch - Hot Springs

Date: June 11, 2013

The Board of the Hot Springs Housing Authority (HSHA) is to consider offering Executive Director (hereafter ED) Barbara Baer, a five-year contract with increased benefits at its June 2013 meeting. Once signed, the proposed contract could cost the HSHA a half-million dollars to cancel. The proposed contract also makes no sense in light of the cutbacks at the HUD regional, which has already resulted in staff and salary reductions at Metropolitan Housing in Little Rock.

Further, the HSHA has had a reduction in HUD subsidies for Housing Authority residents both in supporting the 365 units owned by the HSHA and the Section Eight program. The potential for any increases in the HUD subsidy is virtually zero. My research into similar contracts (while Board Chair) revealed that less than half of Housing Authorities gave contracts to Executive Directors and virtually none were as lucrative as what the ED is demanding in the contract she wrote and proposed to the board.

To fund this bit of fiscal nonsense, the HSHA approved a ten percent monthly rent reduction to local Section Eight landlords who own over 600 private residential units. Although this action will have a major impact on the landlords, the item was quietly placed by the ED as a "consent agenda" item and approved by the Board as though it were a routine "housekeeping" item (Resolution 2843, dated April 16, 2013). I doubt other Board members even noticed it considering the vast amount of data they often receive during or shortly before meetings. The 89-page April board package was sent to Commissioners on the Friday before the Tuesday Board meeting followed by additional handouts during the meeting.

This action followed shortly after another financial fiasco when the ED began imposing $450 bedbug charges on extremely poor tenants. The ED insisted she had tried to obtain HUD approval for the $450 charge but this is questionable and certainly not an excuse to begin such exorbitant and questionable charges to tenants who, in most cases, had nothing to do with creating the problem. Her defense was that it was okay to impose the fee unless forced to do otherwise. This pathetic excuse is consistent with previous actions of performing questionable actions until challenged. Following the HUD Region VI spokesman's statements that the HSHA was in violation of PIH-2012-17 which forbids such fees, the ED promptly began avoiding calls from the press.

I doubt a public notice will be published on the upcoming HSHA meeting although it is required by law since few notices have been published in the past. I suggest interested landlords and citizens attend the June board meeting now scheduled for Monday, June 17 at 4pm in the HSHA Executive Directors office at 1010 Illinois Street - Hot Springs, AR.

Dennis L Bosch - Former Chairman and Commissioner - Hot Springs Housing Authority

Editors note: Wow! We have heard allegations of major problems from tenants, current and former employees of the HSHA but we certainly admire the fact that the former chairman is also willing to call attention to some of these. We do think the public is entitled to know how their tax money is being spent and that the HSHA should be much more transparent and accountable for their actions. There are numerous additional concerns, not mentioned in your letter, that should be investigated including possible illegal activities associated with the recent handling of a quarter-million dollar roofing contract. The problems associated with the HSHA Executive Director you and several others have brought to light deserve an investigation at the highest possible levels. It has to be embarrassing for those state and local officials responsible for oversight of this agency to have allowed the apparent problems to escalate to this point. We do know that recent television and print media have reported the HSHA's bedbug problem (click here to see) but are glad that you are informing the public of the HSHA's direct violation of HUD's PIH-2012-17 that clearly states in section VI, "A PHA may not charge a tenant to cover the cost of bedbug treatment; such costs should be covered by the PHA." The document may be viewed in it's entirety by clicking here or at http://portal.hud.gov/huddoc/12-17pihn.doc. We also were made aware of other allegations involving your ED that didn't show up in the local press. For example, some of the ED's recent arrest photos can be found at various locations such as Saline County jail and bustedmugshots.com. Click here to see the latter.

What the Heck is a CUP, Anyhow?
From: Ted - Hot Springs
Date: May 26, 2013
With all the legal threats being thrown around, I thought I'd look up Conditional Use Permits. This was my first hit.
"A CONDITIONAL USE PERMIT (CUP) allows a city or county to consider special uses which may be essential or desirable to a particular community, but which are not allowed as a matter of right within a zoning district, through a public hearing process. A conditional use permit can provide flexibility within a zoning ordinance. Another traditional purpose of the conditional use permit is to enable a municipality to control certain uses which could have detrimental effects on the community (Neighborhood Action Group v. County of Calaveras (1984) 156 Cal.App.3d 1176).
Consideration of a CUP is a discretionary act. A CUP application tendered by a project proponent is considered at a public hearing and, if approved, is generally subject to a number of pertinent conditions of approval. Depending on local ordinance requirements, hearings are typically held by a board of zoning, the planning commission, or a zoning administrator. The owners of property near the site are sent advance notice of the date, time, and place of the hearing.
Examples of common uses allowed with a conditional use permit can be found in any city or county zoning ordinance. For example, a zoning ordinance might list uses which may be permitted within single-family residential districts with a conditional use permit. These uses include churches, public or private schools, public building or utility structures, parking lots, temporary subdivision sales offices, and community care and health care facilities. Some zoning ordinance lists various uses permitted with a use permit issued by either a planning director or planning commission. These uses include temporary amusement attractions, the placement of a building or structure on a lot or parcel which has been moved from another lot or parcel, public buildings and facilities, parking or access located off-site from the site being served, private recreation centers, and planned developments. Each city or county may include in their zoning ordinance a wide variety of uses which they will permit with a conditional use permit."
Remind me again why we HAVE TO GRANT a CUP to a staff of underfinanced, unskilled, unqualified group of admitted Drug Addicts just because they are considered a medical disability? We do not have to grant that to any organization including a church. Nowhere does it protect "handicap" or "disabled" from meeting conditions set forth by Conditional Use.
Sign Me "If we are going to do this, make sure it is for the right reasons and not just financial gain"
Editors note: As a former city director recently told us, the city board has become the only hope for city residents to be protected from unscrupulous developers or business people. Sort of makes one question if they want to be a city resident, doesn't it?
Tear Down Historic Downtown? Oh My!
From: George Pritchett - Hot Springs
Date: May 23, 2013
Demolish the Majestic and let's move on. Maybe they can collaborate with the city and save some money with the wrecking ball company and debris haulers to take the Majestic and old hospital building down at the same time. Or maybe they can implode them on the same day and see what else falls down in the downtown area (these incidental demolitions could be viewed as "bonus" redevelopment. These actions may be define downtown redevelopment in HS. I am certain a lot of people will go downtown to see the implosions and redevelopment to take place (further demonstrating the need for more free parking downtown. It could be a big day in the city; vendors, T-shirts, breathing masks with logos given away to be used while the dust settles from the implosion, free car wash certificates promoting downtown businesses and redevelopment, etc. as the possibilities are endless. Oh, I almost forgot, CVB should be able to get in on the act by promoting the activities and sharing the history of the locations and it could be a bigger event than the Worlds Shortest Parade. It could be the beginning of a new era in HS, maybe it could be called the "Implosion Era" promising more to come down in downtown.
The time has come to take some town down! Just watch, the SR will be able to sell the activities as downtown redevelopment and the CoC and Fifty for the Future and some suits can have a ceremony to tie a ribbon in front of the facilities before they are taken down. Good publicity, moving forward and with a little luck there will be a parking lot on the Majestic site and the school has plans for their property. Maybe in the photo op sessions the participants can have their backs turned to the camera to demonstrate moving forward. And best of all if Ark of Arkansas uses the Majestic property as a parking lot they can collect some legitimate revenue rather than government "free money".
Editors note: It is amazing how many people don't realize that the Majestic already has a usable multi-story parking deck. Could that not be utilized by the city to alleviate the downtown parking problem? Huh, huh?
When Did the Truth Go Out of Style?
From: Z - Hot Springs
Date: May 13, 2013
After reading your comments yesterday, It hit me like a ton of bricks. Nobody gives a damn about the truth anymore. Remembering the mess about how many attended the St. Pat's parade and how much criticism the GGGG group got for counting them, I realized this was the same crap Hillary Clinton was saying - What Difference Does It Make? I think most people and her believe its okay. Whoa for a minute. It makes a hell of a lot of difference Hillary. What hit me like a ton of bricks was that we don't care about the truth anymore. Your comments of yesterday about their being no truth in the advertising for the Against Going Backwards group, was right on. When the hell did we stop caring what the truth is? When did the truth go out of style and why? It seems we expect people to lie to us and most seem to think that is ok.
Editors note: We're guessing you are of the older generation who was taught by parents to always tell the truth and that there are consequences for bearing false witness. In spite of your colorful language, you likely were even taught those 10 commandments which include, "Honor your father and your mother..." and "You shall not bear false witness..." Unfortunately, your points relative to truth not mattering anymore are valid for the entire country but ponder these questions, "Is it even worse in Hot Springs or in a certain collection of local good ol' boys?" If so, why?
It's The Big One Elizabeth!
From: Bob D - Hot Springs
Date: May 12, 2013
The following "letter to the editor" was sent to the Hot Springs Sentinel Record on May 9, 2013. Ever think the local newspaper may refuse to print certain letters? Ever think the newspaper may even "censor" the public like the Hot Springs city board of directors does? As of this afternoon, the following letter was not published. Since we shouldn't be holding our breath waiting, it is shown below. Oh, if it does show up, check for substantial editing.
IT'S THE BIG ONE ELIZABETH!
I fully intended to stand aside during the upcoming election and trust the citizens of Hot Springs to obtain their own facts before voting for or against changing the current form of city government. I managed to ignore former mayors and politicos inaccurately bragging and even ignored the city public relations director's letter to the editor which touted the city's prosperity and growth although I wondered how she could think we were prosperous when we have debt and obligations the city cannot pay. The growth comments are even more puzzling when the census bureau shows Hot Springs consistently losing population since 2000. Perhaps she was referring to the budget growth in recent years from $22 million to over $90 million or the employee growth from 225 to 600 or to the city vehicle growth to almost 500 which city employees routinely drive to restaurants, shopping, and home.
Unfortunately, Sunday's local newspaper was so full of inaccuracies and distortions that I can be silent no longer. My blood pressure rose while reading the newspaper's unsigned editorial stating, "The local electorate must realize that in the mayor/alderman form of government, public service is subordinate to individual agendas and acting in accordance with what is fair and best for all…."
The primary fact is that the proposed change would give us 12 representatives instead of 6 meaning twice the accountability due to each representative answering to half as many constituents. Yes, we can keep the current city manager although we may want to change his title to city administrator.
The editorial headline and next to last sentence states, "Don't let anyone else decide the city's future for you" but the next sentence says, "…. Vote against going back to the not so good ole days and ways." Wow, what a contradiction! Tell us not to let anyone else decide for us and then tell us how to vote. Reread the editorial on page 8B and ask yourself, is this unbiased journalism or what?
My blood pressure exceeded safe limits while reading the letter to the editor from our former city manager, Mr. Myers. Kent, we all know the true facts as to how professional your administration was. We still remember how we taxpayers footed the bill while you and city directors played in Las Vegas, Washington DC, Orlando (Disneyworld), Reno, New Orleans, and multiple trips to Hanamaki, Japan. We still remember how you and your board ignored the citizens and used a board vote to put us even further in debt by voting to build a sparkling new city hall so directors could preserve their names on the cornerstone. Fortunately, our citizens petitioned for and voted 3 to 1 to rescind the board action which had given the taxpayers no voice or vote. Yes, we even remember the downtown special-interest bottleneck and building a multi-million dollar parking deck and then closing the street that led to it.
As Fred Sanford used to say, "This is the big one Elizabeth." That "big one" can't be far away if I have to keep hearing about the "growth and progress" of Hot Springs due to the current form of government.
The facts are simply the facts. For example, out of some 500 incorporated cities and towns in Arkansas, there currently are only 3 cities besides Hot Springs that still use the City Manager form of government. These are Arkadelphia which lost 2% of its population from 2000 to 2011, Hope which lost 5%, Texarkana grew but likely due to being exempt from Arkansas state income taxes and most residents working on the Texas side. Then there is Hot Springs which continues to lose population (1.4%). Where is the "growth" being touted in commercials as though it was a fact? Want the truth? The following table shows US Census population growth and declines for Arkansas cities from 2000 to 2011. The only large "growth" numbers are for cities that don't use the City Manager form of government. That's a fact.
| | | | |
| --- | --- | --- | --- |
| City | 2000 | 2011 | % growth |
| Arkadelphia | 10,913 | 10,699 | -2.0 |
| Bella Vista | 10,474 | 26652 | 60.7 |
| Benton | 18,281 | 30,828 | 40.7 |
| Bentonville | 7,040 | 35,554 | 80.2 |
| Bryant | 4,745 | 16,768 | 71.7 |
| Cabot | 10,386 | 23,882 | 56.5 |
| Clarksville | 7,437 | 9,193 | 19.1 |
| Conway | 37,124 | 59,304 | 37.4 |
| DeQueen | 5,635 | 6,629 | 15.0 |
| East End | 5,283 | 6,998 | 24.5 |
| Fayetteville | 53,741 | 73,921 | 27.3 |
| Ft. Smith | 79,813 | 86,284 | 7.5 |
| Greenwood | 6,630 | 8,960 | 26.0 |
| Heber Springs | 6,349 | 7,174 | 11.5 |
| Hope | 10,590 | 10,086 | -5.0 |
| Hot Springs | 35,756 | 35,262 | -1.4 |
| Hot Springs Village | 6,083 | 12,807 | 52.5 |
| Jonesboro | 52,942 | 67,442 | 21.5 |
| Little Rock | 182,501 | 193,944 | 5.9 |
| Lowell | 3,897 | 7,381 | 47.2 |
| Magnolia | 10,814 | 11,553 | 6.4 |
| Malvern | 8,836 | 10,322 | 14.4 |
| Marion | 7,569 | 12,347 | 38.7 |
| Maumelle | 6,382 | 17,201 | 62.9 |
| Monticello | 9,131 | 9,472 | 3.6 |
| Mountain Home | 10,821 | 12,452 | 13.1 |
| No. Little Rock | 60,380 | 62,441 | 3.3 |
| Paragould | 21,244 | 26,163 | 18.8 |
| Pine Bluff | 54,400 | 49,009 | -11.0 |
| Rogers | 30,888 | 56,365 | 45.2 |
| Russellville | 22,907 | 27,969 | 18.1 |
| Searcy | 18,089 | 22,927 | 21.1 |
| Sherwood | 18,493 | 29,588 | 37.5 |
| Siloam Springs | 9,145 | 15,141 | 39.6 |
| Springdale | 32,833 | 70,157 | 53.2 |
| Texarkana | 25,978 | 29,963 | 13.3 |
Personally, I don't care which form of government we have but citizens are entitled to vote based on facts rather than intentionally misrepresented rhetoric from self-serving individuals. Before you vote, ask yourself why people become so paranoid they feel they must exaggerate or embellish the truth. Oh, next commercial or ranting you incur, ask yourself, as I did, "WHAT growth and prosperity?"
Editors note: You forgot to mention the previous city board which still retains a couple of members, firing every member of the Planning Commission, the BZA (Board of Zoning Adjustments), and the Historical Commission. You actually could have listed dozens of missteps taken by previous boards but we do understand your primary point. We have the best candidates money can buy. Could it be due to the pitifully apathetic electorate, huh, huh?
Hot Springs Needs More Taxes - Not Less
From: George Pritchett - Hot Springs
Date: May 11, 2013
I'm thinking about talking to Jean Wallace about proposing a sales tax that would fund parks and recreation. Perhaps it could be called the Parks and Recreation Bureau (PRB). Probably 1/8 to 1/4 cents sales tax in the city on all sales to fund the entire PRB operation. The money currently budgeted for parks and recreation would be reduced to zero and the money could then be used to fund other general fund requirements. I am confident the CoC and Fifty for the Future will support the idea and the amount would grow as retail sales grow. This tax would not have a sunset.
And I should probably talk to the fire and police chiefs so at the same time we hold the special election for PRB we can ask for 1/8 to 1/4 cents to purchase new city police and fire emergency communications system. This would have a sunset clause to end when the system is paid for. And with the same group we should probably place on the ballot at the same time an issue for 1/8 to 1/4 cents to fund paying down the old police and fireman retirements fund and this should have a sunset clause. And at the same time we should put 1/4 to 1/2 cent permanent tax to fund street maintenance and repairs with a percentage to be used for capital improvements. And another 1/8 to 1/2 cent to be used for establishing a reserve fund/capital fund.
All of this adds up to only 1 and 3/4 cents and it would only bring our city sales tax rate up to 3% and everyone knows it will only be a few pennies at the grocery store of car repair shop or dry goods or restaurant. No one will miss money as it is only a modest amount. Of course all of these would take our maximum city sales tax rate up to near 15%. With the CoC and Fifty for the Future financing the campaigns they should pass with relative ease as the apathy votes, those that oppose the increases, but don't go to the polls to cast their ballots (an expression of their thoughts) and subsequently aren't counted.
OR, JUST MAYBE THE VOTERS WILL APPROVE THOSE WITH SUNSETS THAT FILL REAL NEEDS AND SEND A MESSAGE TO CITY GOVERNMENT WE DON'T WANT CERTAIN THINGS OR WON'T SUPPORT CERTAIN THINGS.
I wonder if the CoC and Fifty for the Future might think these increases would diminish growth, discourage business development, etc. Real money solutions placed altogether on a single ballot, solutions to the problems in HS delivered to us by the current city manager form of government and all forms of government before as we know before the city manager form of government the problems were just kicked down the road by corrupt government and all we have experienced since the new form of government has been progress and integrity and unbridled success (strange isn't it that any problems exist at all after more than twenty-six years of city manager form of government).
Oh, let's forget all my suggestions and comments here, we all know all is well in HS and were are progressing, moving forward, the good ole boy influences are non-existent, the streets are outstanding, crime statistics are so low we can barely measure crime in the city and everyone is prospering. Solutions, so simple and fleeting, but this has been fun.
Editors note: Hey George, what's a few more pennies to the highest taxed town in Arkansas matter anyhow?
TEA Party Incorrectly Painted as Being for Changing Government Form
From: Jack Sternberg MD - Hot Springs
Date: May 8, 2013
To the Editor (Sentinel Record):
Mr. Gary Grogan is entitled to his own opinion, but not his own facts.
His Opinion – The Tea Party is backing and behind the effort to "seize control of the city government" by returning to the Mayor/Alderman form of government.
Fact - Clay Herman and Jock MacGregor, members of the Tea Party, have publicly endorsed the change.
Fact – Dan Lewin, a member of the Tea Party has written the Sentinel Record opposing the change.
Fact – I, Jack Sternberg, a member of the Tea Party, while running for City Director, opposed the return to the Mayoral/Alderman system and still do and have, along with Randy Fale, City Director 6th, just sent a letter endorsing our position that we remain with the present form of city government.
Fact – Neither the Tea Party or the Republican Party has taken an official position endorsing either form of government. Both parties have allowed representatives of each position to speak at our meetings, thereby allowing each member to make up their own mind about the issue.
Fact - No information or vote exists concerning what position the majority of Tea Party members are taking towards this issue. My opinion is that most are against the change, but I can't factually back that up.
So Mr. Grogan, you, as a free American, may continue in your distorted and erroneous opinions, but the facts don't bear out your claims.
Editors note: It just comes natural for some people to blame the Tea Party or the GGGG for anything that is not popular with the good ol' boys agenda. Why don't we see if we can get the IRS or somebody to audit these groups? Hey, we know your letter was sent to the Sentinel Record. Why wasn't it published? That question deserves pondering.
Government and Directors Need to be Changed
From: JB - Hot Springs
Date: April 23, 2013
Hey it was pointed out to me that there are other reasons to change city government. We haven't mentioned those constant trips to Japan, Las Vegas, New Orleans, Disneyworld, Washington DC and other vacations for board members. You didn't mention the Baptist Hotel boondoggle or the bottleneck or the city buying property from their friends.
Editors note: True, there are several other fiascos that were improper and possibly, illegal. However, a lot of those can be attributed directly to the quality of board members we had even though a larger number of board members would increase the odds of having at least one reasonable voice. We are still missing the most recent and important improper action by city board members. That is the fact that the current board has placed restrictions on the public commentary section of board meetings. This is censorship and violates the first amendment. Stay tuned on this one.
Misstatements Concerning Upcoming Election on City Government
From: JB - Hot Springs
Date: April 22, 2013
The Senile Record had a letter to the editor today from former mayor Helen Selig telling us to vote against changing the form of city government. We had not decided how to vote or if we would vote until her letter. We will now vote to change the form because if she likes what we have she probably benefits from it. She and her husband lead what you call the 'good ole boys' and have benefited from our town for years. She says, "The city of Hot Springs (government?) is complex, very large and a vitally important business." She also says, "Because this (form of government?) has been a success, our city has improved significantly for you and for all of us." Well it sure did improve for her but for us, we have seen an unresponsive government taking care of its friends and relatives while ignoring its citizens. This form of government has our raised taxes, raised and is still raising our utility rates, increased the employees from 170 to over 600 during the time she discusses, increased the budget from $22 million to over $90 million, provided almost 500 vehicles so city employees will have personal transportation. They put our city in debt but won't reduce the size of unneeded departments or employees. If Helen thinks the city has become a success, she is the one living in "horse and buggy" days. Haven't most Arkansas cities and towns moved from the city manager form instead of what she says?
Editors note: Before answering your question, we should point out that the city also wasted millions of our tax dollars developing a plan for a water treatment plant that the city knew could not be constructed. They also voted to build a new multi-million dollar city hall without letting the citizens have a voice or a vote. They built a multi-million dollar parking deck and closed the street (Bath Street) to it. We could add several other huge missteps during our current form of government. Actually, several former mayors had a part in mismanaging our city. Now to answer your question. Yes, numerous cities in Arkansas have changed from the city manager form of government. In fact, other than Hot Springs, only 3 cities continue to use the city manager form. Those are Arkadelphia, Hope, and Texarkana. If, as you and the former mayor mentioned, our city is too large, too complex, and too important to change, why did Little Rock change a couple of years ago. Also, why do cities such as Fayetteville, Rogers, Bentonville, Pine Bluff, North Little Rock, West Memphis, Conway, Fort Smith, Jonesboro, and every other city in the state except for the three listed, no longer use city mangers? We are among the group that thinks Hot Springs finally has a good city manager and, because of this, we should point out that other forms of government can still use a "city administrator" or even a "city manager." Most cities still have a person other than the mayor that runs most day-to-day city functions. Don't be misled that our city manager would be fired or that either type governance costs more or less than the other. Primarily, the difference is more aldermen meaning they would be more accountable to their constituents. What a concept!
Yes, we apparently have had a change of heart since the post below.
Why is Hot Springs Talk Not Talking About Elections?
From: Pat - Hot Springs
Date: April 16, 2013
Why has your website not had anything on the election? I did not see anything on the college election or on the city government form which is coming up next month. Do you not have a position or are you people just getting lazy?
Editors note: Thanks for your concern. We typically do not take positions unless there are facts that need to be promoted that aren't being stated. For example, the anti-college group were spouting untruths as though they were facts while the pro-college group were failing to tell us there was no sunset on the tax. Yep, it would have gone on forever even after the buildings were built. The untruths of one side sort of balanced out the omissions of facts from the other side so we just shut up. The form of city government seems to be pretty well balanced also. So why should we get involved?
Smells New Taxes and Another Special Election
From: Dr. Jack Sternberg - Hot Springs
Date: March 26, 2013
I left this comment on the Sentinel Record webpage concerning the new sports arena.
I
smell a new tax of millage or something more for the people of Hot Springs to come up with to fund this project. And it probably will take another "special election" to get it passed. Or maybe, just maybe, the "Hamburger tax" money already collected for the A&P commission and in the bank could be used instead. I can hope, can't I?
Editors note: You are one-hundred percent correct on the "special election" but only about eighty percent on the tax requirements. This is the same game the A&P played to get their tax encumbered by a $1.2 million bond for the Mid America Science Museum. Again, no tax is necessary because they have some $15 - $17 million in the bank which means they could pay cash for 4 or 5 sports arenas. Regardless of what they tell you, $15 million is not necessary for a few ball fields. Their real purpose is simply to "ENCUMBER" the "Hamburger tax" so the public cannot petition for a change in the 3 percent we pay for prepared foods in restaurants, grocery stores, etc. To learn how the A&P pulled this scam off previously, check postings below. Especially April 1 and 11, 2008 and most of the other April 2008 posts. Other good posts are April 24 and Feb 6, 2012; Feb 26, 2009; June 6 and 17 of 2008. Several others can be found in the "Archives" section of this website. Heck, just hit "Control F" to find "museum" and there are tons of posts.
New City Directors Declare War on Public Comments at City Board Meetings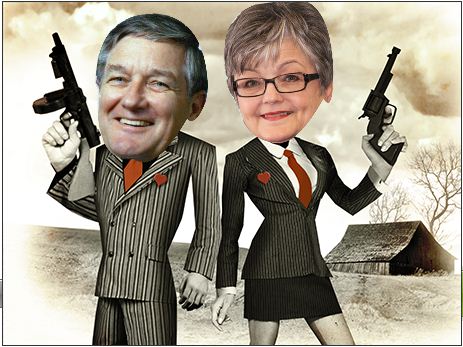 From: George Pritchett - Hot Springs
Date February 20, 2013
It should be interesting the comments around town on the actions of the city board; specifically the elimination of television coverage of the public comment period after the meeting at Director (Comrade) Fale's urging and the action again by Director (Comrade) Fale's motion to place the Harps Food Development on hold.
I've circulated my writings (see post below) to more than one hundred people in city and county government, newspaper, GGGG, etc. It would be fun to be the fly on the wall during the discussions. Of course, I don't expect any changes, but it is good that someone calls out those responsible for such deplorable actions (and likely illegal).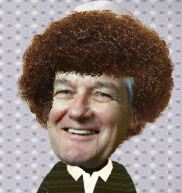 Director Comrade Fale?
In a move led by Director Randy Fale, after my comments in a previous meeting asking the City Board to not support the NPCC ballot issue proposing a 300% NPCC millage increase, the Public Comment period was eliminated from the broadcast. Obviously Director Fale was very convincing and others agreed with him to turn off the cameras to eliminate any negative comments or things he disagreed with. I was told he commented to others that my comments were going to ruin it for the college; if this is true I thank him for elevating my status and thinking I have so much power over the public.
Apparently Hot Springs AR is located inside of some Communist country and I missed when we were all relocated. Maybe the titles of City Board members should be changed to "Director Comrade Fale", etc.; however, this would be unfair to those on the board that do believe in freedom of speech as protected by the constitution of our great country. Perhaps those agreeing with Comrade Fale, oops that is Director Fale, will identify themselves to the public since they hold elected positions.
All is good though, I will be forced by the City Board's action to sign up to speak about every item on the agenda for three minutes and offer my comments to not support the NPCC ballot issue (or other matters) during the last thirty seconds of my three minutes. What is the point of a public comment period if it is not televised along with the rest of the meeting? Please ask Comrade, oops (sorry) Director Fale. Anybody care to join me?
It is fine to disagree, but criminal to silence the opposition.
Editors note: Your point is well taken, George. Irrespective of all the mumbo-jumbo circulating relative to a "bully pulpit" or the public not speaking to "city related" issues, your comments and all of those we have heard during the city board's "public comment session" were certainly related to city business. Historically, the city board has frequently taken positions for or against issues such as the upcoming NPCC tax election. Your comments requesting them not to do so this time was most appropriate.
Citizen Favors Changing the Form of Our City Government
From: George Pritchett - Hot Springs
Date: February 23, 2013
Accolades to Clay Herrmann for his efforts. With all due respect to Mayor Carney I think an election should be held.
Here is one example why, less than eight weeks into 2013 and after three new City Directors taking office the new City Board voted 5-2 to stop economic and residential development in Hot Springs Garland County Arkansas by tabling the ordinance that would have provided water and waste water/sewer to the proposed Harps Food Market near Amity Road and Highway 7 South (the store is much needed and would provide an economic boost to the area). With the services available at the location and the city's exclusive right (and responsibility) to provide them in the areas the action was absurd and most likely illegal. The action was like a warning shot across the bow of an enemy ship to warn them to not proceed and this action warned commercial and residential developers that until answers about our future water supplies are answered and waste water/sewer treatment capacities determined the City Board will not be approving additional connections to services. This was after the most important fact was stated by City Engineer Gary Carnahan the impact of the new store would have the same impact as adding service to five or six single family residences. Does anyone really believe adding six new residences services would possibly cripple the existing infrastructure! With past City Boards and Garland County Quorum Courts providing hundreds of thousands of dollars of taxpayer money for economic development the action this past week most likely stifled commercial and residential development for sometime into the future.
We live in a country where people like Clay Herrmann can make a difference. Mr. Herrmann's major concern is the ETJ and everyone should be equally concerned. The ETJ should be abolished entirely, even giving the city one mile is too much. Thanks you Clay Herrmann for your hard work and perseverance.
There are many other reasons why an election should be held on this issue. Perhaps most importantly is what our system of city government and past City Boards have delivered to us. The information is out there as to the retirement debt, low reserves (2013 budget was balanced by reducing reserves), nearly flat revenues, virtually no capital budgets, virtually no money for capital needs in the general fund areas such as fire and police equipment and a new communication system, water supply questions, crumbling infrastructure, etc. City Boards always find money for things they want like a security system and now a new phone system (these must be much more important than emergency communications for the fire and police department). A responsible group would create a "want list" throughout the year and put these kind of items into the budget for the next fiscal period for action. The problem with actions such as the security system and a new phone system is they are not truly emergencies. City Boards break promises to the public about bonuses and raises violating public trust, again plan these items and put them into the budget for the next fiscal period. A novel idea for our current City Board would to be to reduce significantly the "Quality of Life" areas and put more money into Public Safety and street paving and maintenance. I am certain others could add to the list. An opposition the Mayor has to the election is the fact the City Manager and City Attorney have "costly exit packages" and I offer that these were the result of actions determined by the City Board. While our City Manager is a recent addition and exit packages are often a part of hiring negotiations it is difficult to determine why one was quickly put together for the City Attorney since he had been serving without one for some time and has very close ties to the community and would most likely stay her in private practice if he were terminated. I don't know if a change in the form of government would make a difference or not, but am an avid believer that citizens should be allowed to choose.
Editors note: Also read the following post from Mr. Herrmann.
Reasons to Change the Form of Our City Government?
From: Clay Herrmann
Date: February 22, 2013
Copy of letter to the Sentinel Record
Don,
Thank you for your inquiry. How do I feel? I suppose I feel the sense of satisfaction one experiences when there has been a difficult effort exerted overcoming obstacles to reach a goal. I am grateful for the work by numerous canvassers and grateful for the hundreds of registered voters of Hot Springs who were willing to put their names down in order to help bring the question of the form of government in Hot Springs to a vote.
As far as "campaign platform" whether the voters of Hot Springs choose to retain the city manager form or return to the original aldermanic form, I hope there will be broad and vigorous debate about pros and cons of each, which process can only result in a more informed electorate and better more accountable government, whichever form it takes. Also I hope for a very much increased awareness on the part of both city and "Extra Territorial Jurisdiction" residents about the subject of respecting property rights, that will result in full rescission of the city's claim to a right to govern outside the city limits.
It would seem fully appropriate and good for the city to immediately commit to using 100% of state and federal turn-back road money for actually resurfacing Hot Springs roads, rather than "disappearing it" into the budget and using only 20% for it's intended purpose.
Please refer to the attached info sheet which was used in petition canvassing for additional details.
Editors note: Clay Herrman led the effort to obtain enough city voter signatures on a petition to allow the citizens of Hot Springs to chose their form of government. It appears that the "driving force" for the successful petition drive was due to the city imposing unwanted planning and zoning within the 5 mile extra-territorial jurisdiction (ETJ) without the vote, consent, or any representation from county residents. Hot Springs is one of only four (4) cities that retain this form of government (Hot Springs, Arkadelphia, Hope, and Texarkana). Click here to read an article about Fayetteville, Maumelle, Benton, Malvern, Camden, and Newport ceasing city manager form of government. Note that the article was published before Little Rock changed its form of government. The election will likely be held in May.
Guard Dogs Have Been Watching Too Much TV
From: JK - Hot Springs
Date: January 16, 2013
<![if !vml]>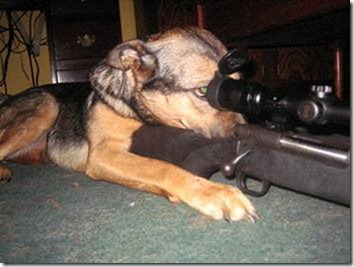 <![endif]> <![if !vml]>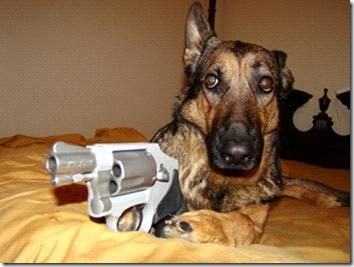 <![endif]>

Thought your readers may enjoy seeing my well trained guard dogs. I am very proud of them but sometimes a little afraid to go home.

Inadequate Storm Response by City / County Officials

From: Karen - Hot Springs

Date: January 29, 2013

Okay, count me in to pay my dues and join the GGGG! I've got a few things to say to our PAID city and county officials about this "storm response". You need to sit down and talk to the people who brought the food, blankets, and pillows, and talked to city officials (Burroughs, in my opinion should be FIRED right after that Joy Sanders is!). I spoke to Joy Sanders, asking her for food, and she asks, "What do expect me to do!". "I have no authority (about getting people to safety)", Wanted me to drive all 28 of them that I had right then over to the Salvation Army, because they had a meal. and other stuff. We had people on oxygen, families of 6, old people in their 90's. Her response was, "well, volunteers are picking them up", BULLSHIT, Others were trying to GET PEOPLE to go get them. That's not a plan! Mayor Carney and Pastor Ken DID EXACTLY what the "paid officials" should have done CHRISTMAS NIGHT. You need to talk to our volunteers and what we did all through this. WE KNOW exactly what was being said by Burroughs. Apparently the convention center offered to open the night of the storm, CHRISTMAS NIGHT and "someone" said NO! Who ordered that? A friend tried to get the police to get her grand kids and son and she was told NO. The pastor and mayor stepped up personally, then Faith point. Then the Salvation Army FINALLY brought ONE meal.( Thursday at 3pm). You need to talk to all of us together and then you need to just let them have it! They aren't going to spin this. Judge Davis said go get the people, and who ever is at dispatch told the radio station to stop telling people to call the police/sheriff. Something is screwed up BAD. The Salvation Army only agreed to ONE MEAL, ONE TIME (told that to my face by the head of the Salvation Army) as he was loading the groceries my husband and I bought for the people of the "Warming Center". This is the most screwed up response to a disaster I've ever seen and Burroughs was like, "what do you want us to do, cut down trees or drive people around". HUMAN LIFE IS MORE IMPORTANT THAN EMPTYING THE DUMPSTER'S IN THE COUNTY! How many hundreds of city cars, trucks, etc do the people of this town/county OWN. People should have been brought to the shelters and the "coordinator" for emergencies should have made DAMN SURE we had food to feed them! Hell, we had showers, beds and we got baby beds, diapers, from the nursery at church, food, blankets, pillows from an auction house, (and Myers Supply brought cases of toilet paper). Where the HELL was the Red Cross Christmas night. OR WED. Wed is the latest there should have been an emergency plan in place. People were in tears at the Nazarene church, saying they thought they were going to die until they found out about us. The human suffering was completely IGNORED by "paid" city officials, maybe county too, I don't know who this Joy Sanders lady is or if she is a paid employee. It's time to nail them to the wall!


Editors note: We verified that you are correct on most of what you stated. Apparently, there is no workable plan in place for a situation like we had on Christmas and the days following. It appears that our local Red Cross wanted to help but were replaced by their Little Rock organization. We did speak to the County Judge and got the distinct impression that he was going to work to correct the city/county lack of planning. Thank you and your volunteers for what you did. You, quite possibly, saved lives. We know it would have been much worse without good people like you. Just an afterthought - ever wonder why doesn't Entergy kick in to help those displaced due to their poor facilities maintenance and slow response to restoration of power?

Why no Comments on the Election?

From: Anonymous

Date: November 27, 2012

Do you not care what happened at the Hot Springs city board election? You have said nothing since all the good old boy candidates got elected. Most of the coffee table talk is about how none of the people we thought would get elected made it. Can you tell us what happened? Sign me as anonymous because I work for the city and they don't like us to get involved.

Editors note: Unfortunately, we cannot tell you exactly what happened except for the fact that most of the electorate didn't bother to get informed coupled with good ol' boy funding.

The October 22 post below from Latte1 did an admirable job of describing the support one candidate had. The good ol' boys provided over $30,000 to his campaign and that was just the initial early financial report. We won't have the final totals until the end of the year. Come back here next year to see those final totals. Apparently, many voters still don't know who the good ol' boys are. Check out the August 19 post below for a listing of most of them.

Update: Check out the Jan 2013 commentary by James McAfferty for an "In-Depth Analysis" of the national election.

Lets Give Our New City Directors a Chance

From: Bob D

Date: November 7, 2012

Okay, most citizens of the Hot Springs area are not very happy with the outcome of all the political races, especially at the national level. Hopefully, the more conservative US House of Representative and the Arkansas State Legislature can keep the "bleeding heart liberals" from turning our Federal and State government into total socialist regimes. Our biggest immediate challenge is right here in river city. We already know that the "good ol' boys" got their candidate, Randal Fale, elected. However, we were rather impressed with how he personally conducted his campaign. We also do not know with absolute certainty, that the other two elected city directors are part of the good ol' boy network although we know the new officials will face pressure from them. At this point, we should not only congratulate our new directors but also give them a sincere opportunity to properly represent their constituents. This simply means being honest and transparent in their actions and always doing what is in the city's best interest rather than catering to special or interests. That being said, let us not forget that we, as concerned citizens, must continue to present the facts whenever our officials fail to do so.

Editors note: We rather expected such comments from you and we do agree that all new candidates deserve an opportunity to do what is right. Hey, we still believe in hope and change. That actually now means we hope that Obama will change. Good luck on that one.

Fale's Slogan May Not Reflect His True Job Experience?

From: Not Signed

Date: November 4, 2012

Could not help but come back and reread your Oct. 22 piece about Fale after reading his ad on every page of the Sentinel Record today with his new catch phrase "Lets make sure our city is run like a business." I reread the Oct 22 piece because I was almost sure he had failed miserably at running St. Joseph's Hospital and the Arkansas State Hospital. He and director McCabe both were about to be fired when they found new employment - weren't they? From the links on your web site it is obvious we don't want Fale running our city. His new catch phrase should be "Let me put our city further in debt like I did at my last two jobs." By the way - a friend of mine had their name posted along with what you call the "good old boys" on Fale's ad today but swears that Fale did not have permission to use it.

Editors note: We are not terribly surprised to hear all those "city leaders" didn't give permission because we have received a virtual flood of complaints that his people have been taking down his opponent's signs and putting his signs up in areas where they do not have permission from the land owners. To us, it also speaks volumes when you list your own wife and kid as city leaders.

Why the Silence on Steve Smith, Suzanne Davidson?

From: Not Signed

Date: November 1, 2012

Why are you guys not saying anything about the big buffoon Steve Smith and the horrible job he did as city director going all over the world on our tax money? And why are you not talking about how the good old boy group is backing him and Suzanne Davidson? Shouldn't you say something about Davidson being a newcomer from Arkadelphia.

Editors note: Because, even though you are likely correct that the good ol' boy network is backing Davidson, we think they are supporting Becca Clark in district 3. We do know that good ol' gal Keheley has changed her support to Clark. We think that even the good ol' boys don't want Smith back in. Perhaps you have forgotten how he was an unreliable embarrassment to them. Check the financial records after the election to see who supports who. Oh, in case you see thousands of dollars in $5 and $10 donations during the last few days like happened in director Daniel's last race, stop and ask yourself where that money really came from. Could one of the possibilities be Oaklawn? Hey Eric, just asking. It does appear that Davidson and Clark are both "newcomers" but the primary complaint we hear is that Becca Clark's business is actually in Little Rock and she spends very little time here. We are somewhat surprised that their opponents are not making an issue of these facts. Could be they don't have the virtually unlimited cash contributions from nebulous sources, huh? Update (11/5/12): We just discovered that it is now apparent that director Keheley talked all three candidates into entering the race for her seat. Good but sneaky move Cynthia. How could you lose?

What's the Deal With the Good Ol' Boy's Candidate?

From: Latte1 - Hot Springs

Date: October 22, 2012

What is up with Randy Fale running for city board? I thought after his trouble with the Sister at St. Joe that we would never see him in Hot Springs anymore. The Sentinel Record piece today has him saying he can bring expertise to the board and he gives expertise examples of budget management and fiscal conservancy. He finishes his comments to the newspaper by saying we may need yet another bond issue. Doesn't our town already have enough debt? Isn't that the biggest problem we already have? I did a google search and found out Randy not only put St. Joe hospital in debt but also did a sorry job at the State Hospital for psychiatric care. In fact the link to read about how poor a job he did there is at http://www.arkdisabilityrights.org/doc/2012/20120112adg_statehospitalchiefquits.pdf. It says he was allowed to resign after a consulting company hired by the state was very critical of the job Randy did. Fox News (www.fox16.com use keyword Fale in the search box) and the Arkansas Democrat reported on 1/12/2012 that Fale resigned after being criticized. The stories also say the Arkansas Department of Human Services said Fale resigned because he didn't want to be a barrier to progress. Well heck we don't want him to be a barrier to progress in Hot Springs either so why would we vote for a guy who admits to being a barrier to progress?

Sorry the previous email was sent before we found Randys numbers on how bad he got St. Joes in debt. www.highbeam.com/doc/1G1-195754264.html shows in 2007 how the hospital lost over $1.7 million after they had been earning over $7 million annually before he went to work for them. www.highbeam.com/doc/1G1-110533613.html and www.highbeam.com/doc/1G1-111115853.html shows 2003 while www.highbeam.com/doc/1G1-111115853.html shows over $7 million profit in 2004 and www.highbeam.com/doc/1G1-153701041.html shows over $5.4 million profit in 2006 before Fale ran the hospital. Arkansas Business www.arkansasbusiness.com/news/print_editions/ab_Hospitals_LIST_p1_07.pdf also shows the $1.7 million loss Fale had in 2007. Arkansas Business shows Fale was paying himself a salary of $428,103 in 2007. After Fale left St. Joe you can see the hospital which is now called Mercy Hospital recovered and now has a profit of $2,758,000 in 2012 www.arkansasbusiness.com/news/print_editions/ab_largest_hospitals_12.pdf. I ask again why would we think of letting Randy run our town if we know his record?

Editors note: Thanks for the info. We also did a search to see who he had supported politically to determine if he is a true "conservative" as he claims. We discovered he was a major contributor to Blanche Lincoln. The Huffington Post reports that he gave $1,250 to help her campaign. We are almost certain that Blanche Lincoln was not a conservative. Wow! Who knew he made that kind of salary? We were certainly surprised to see the statistics for Saint Joseph's Hospital. Typically, hospitals make lots and lots of money. Perhaps, this candidate was part of the reason our hospital was forced to sell, huh? We also found an additional relative post you can view by clicking here. The Compass Report that apparently caused the separation of the CEO from the Arkansas State Hospital can be seen by clicking here. We have had reports that some of your links don't work and we even had to cut and paste your URLs to make them open the proper websites.

Also see related post below titled "

Good Ol' Boys Have Selected Their Candidate" (dated August 19, 2012).

How High's the Water Momma?

From: Frances - Hot Springs

Date: August 26, 2012

Today's Sentinel Record headline titled, "City looks at new flood warning siren system "seems somehow inconsistent with our city's current financial woes. It has been reported that the city cannot pay for it's present commitments so why are we even thinking about new expenditures such as a flood warning system? We once had a flood warning system but it washed away because it was poorly designed and poorly maintained. We also had tornado warning sirens that no longer operate because the city did not properly maintain them. I seem to recall that the city already has a weather warning system called code blue or some similar name. My concern is that cost for the proposed new flood warning system will not end at $80,000 or the expanded system for a quarter of a million dollars but will require even more employees to monitor it and sound the sirens, etc. Given the city's history - I certainly doubt that the new systems would ever receive any maintenance or upkeep.

Editors note: The "Code Blue" system you reference is actually called "Code Red" and is, questionably, a weather warning system. We observed the initial demonstration of the system and noted that the company spent over 20 minutes putting in data to notify citizens that a tornado spotted in Mountain Pine was headed for Hot Springs. It does not take an intellectual to realize that particular tornado was probably through Hot Springs and headed for Benton before "Code Red" let us know it was coming. In our view, the system also has numerous other shortcomings. We will be asking the city for information about how much we are paying for this system and if the purported benefits have proven worthwhile. One final note. If it rains a lot, how many people in town won't know that downtown may have flooded even without spending $80,000 to $250,000 of the taxpayer's money plus the additional costs you mentioned? Even without the expensive system, won't the city and police still barricade the area? How high does the water have to get before someone notices? The alarm system is nothing new. Check the "Archives" section of our website and scroll down to the January 3, 2007 posting. There are other references that predate that posting.

Good Ol' Boys Have Selected Their Candidate

From: Observer - Hot Springs

Date: August 19, 2012

Well - thought you may want to know the Good Old Boys have selected their candidate. He is Randy Fale (pronounced Folly). He was the guy who ran St. Josephs hospital for a while. I'm not going to say much but everyone should really check into this guy to see what kind of character he is. It may be telling when you look at who supports him. Enclosed is a letter sent me by John Selig (head good old boy) and a bunch of the other Good Old Boys who are trying to get him elected. They include Mike Bush (former mayor), Helen Selig (former mayor), Tom Daniel (city director and A&P director), Tom French (head of 50 for the future), Eric Jackson (GM of Oaklawn Casino and Racetrack), Jim McAdams ('nuff said), Chris Polychron (realtor who sold city property for their new city hall), Sam Stathakis (Bush campaign manager and civil service commission director), Anthony Taylor and Mark Fleiechner (CBID 2 directors who contributed to recent downtown fiasco), and a bunch of others who are on the letter enclosed.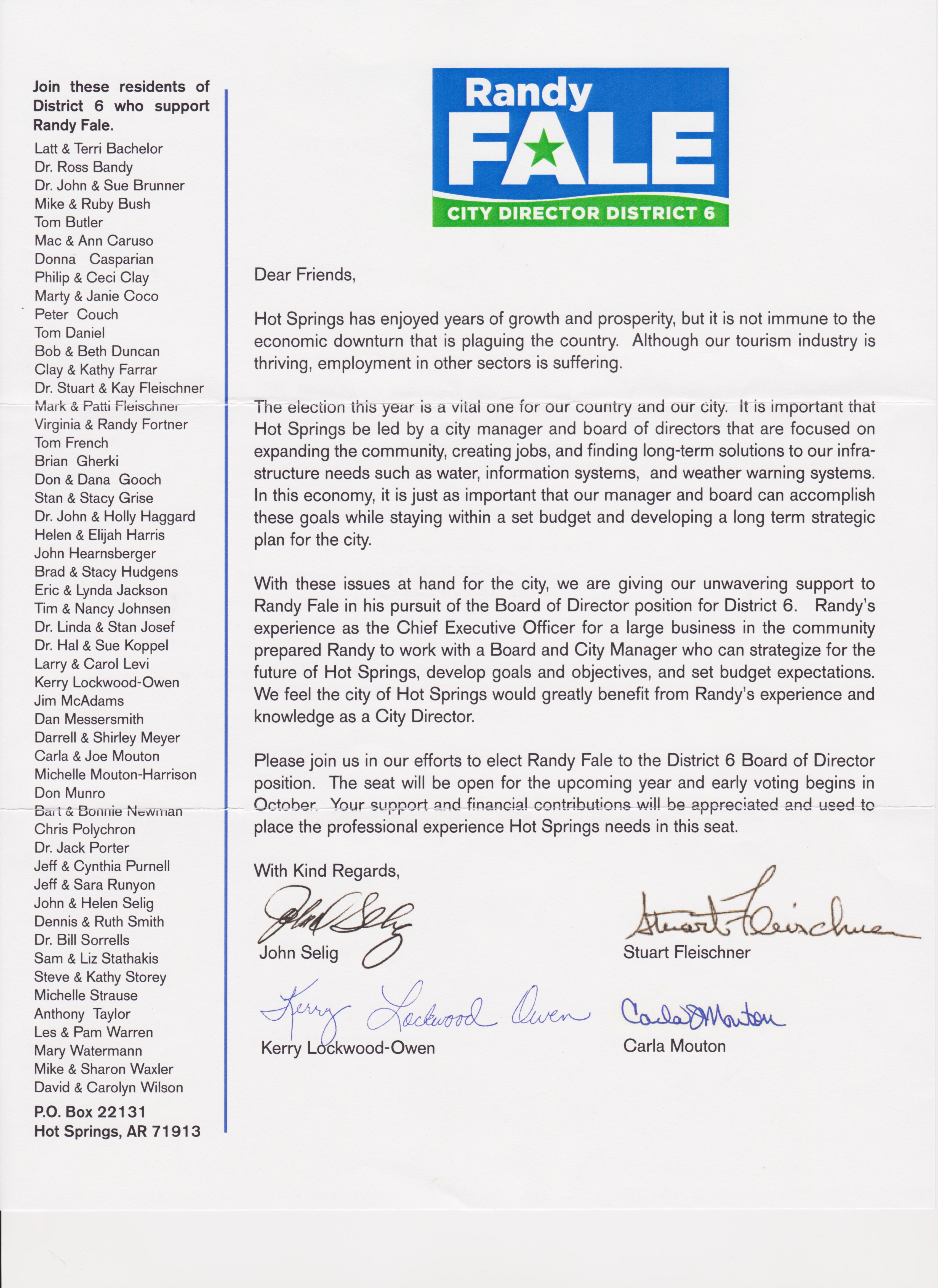 Editors note: Thanks for the letter. It is shown above. We didn't realize that most of the Good ol' Boys live in District 6. This must be 90% of them. We could only think of a couple of others.

Did the Deputy City Manager Waste the Public's Money? Really?

From: Hot Shot from Hot Springs

Date: August 8, 2012

We watched the city bored meeting last night and heard one of your members speak about a new 30 million dollar bond issue for a water plant. He said the deputy city manager had wasted between 2 and 3 million dollars of our money on a plant he knew couldn't be built and told about some other wasted money for some jobs he was in charge of. He complained that the guy should have been fired but was promoted. Can you prove the things he said and can you comment more on what he said? We will be waiting to read your answer on your blog.

Editors note: The person you heard speak is with the Garland Good Government Group (GGGG). We also heard the comments and noted that his primary point was concern that the city plans to issue $28 - $30 million in revenue bonds without allowing the public to vote. Sort of sounds like the $15 million city hall revenue bond issue the good ol' boys voted in without allowing the public a voice or a vote, doesn't it? This is rather well documented in the "Archives" section of our website beginning on October 12, 2007 with numerous posts and comments preceding that date. Concern was also expressed that the city plans to use the same city administrator who wasted some $3 million to oversee the spending of that money. As to the "wasting" of some $3.2 million for a plant he knew couldn't be constructed, see the "Archives" postings for March 8 and 9 of 2011 plus July 21, 29 of 2010. Several posts predate these including December 9, 2009. Many of these posts are authored by the former city engineer. Additionally, the "Commentary" section provides more insight (e.g., July 11, 2011; December 25, 2009; August 3, 16, and 28, 2009; June 14, 2009). There is plenty of documentation of wasted money. For example, click here to view the June 9, 2009 letter where the Arkansas Department of Health recommended the city stop "expending the city's resources." Click here and here for a couple of other letters. There actually are several more.

Very Upset Citizen

From: Barbara Anable - Hot Springs

Date: August 6, 2012

The following is an email letter sent to the Hot Springs Board and Mayor

Good morning, ---------------------

I wanted to ask you about the article on Page 1 about the zoning amendment. I understand this change is based on compliance with Title 8 of the Civil Rights Act of 1968... a while back, I'd say! Under the 3rd paragraph on the page (2a) it sounds like the people can acquire land anywhere and are exempt from the regulations and compliance issues of OTHER (as in majority of residences), proposed structures in a zoning area. Is this correct?

What specific changes will this bring to our established communities? Since boards "may not require additional studies or procedural steps to unnecessarily delay decision making when considering development that may be occupied by members of a protected class". Is this the exact situation that went on with "Safe Haven", although under this system, the neighborhood would not have a say ,and the people organizing the commercial (most likely!) enterprise or government subsidized accommodation would be exempt from requirements others in the same area must meet?

What greater protected class is there than the persons that have invested earned income into a residential area as opposed to those living on grants, Federally supported programs or Half Way housing programs covering a variety of issues ??? I ask most sincerely as I wonder when the final chapter for Hot Springs residential areas will be written. I have NEVER lived in a place where one has to watch the paper daily to see if their residential life and home-style is about to be restructured by some group that usually cannot even buy the property let alone run the program proposed to be brought to the community. Thanks for your attention to this inquiry.....

The following is a response to the mayor's email reply referring the writer to the city's website

I will look at the agenda and see the proposed changes. I react to any changes from what was "a neighborhood" when I bought property here and have been defending the "land use" (since 2003) with numerous challenges with the Planning Commission over existing language, let alone changes that would be far more lenient.

Severely impaired alcoholics and drug addicts are an "accepted" classification for Federal Disability, and as such, these folks are eligible for all of the benefits under a protected class of Disabled persons. This would be one of the major disruptions to any neighborhood since these people are "fully funded", pleased with their lifestyle, and not too concerned about what the others in the community feel about their purchasing a group home in a residential community. This is just one example....Thank you for your reply.

Editors note: Wow! We didn't realize that alcoholics and drug addicts are considered "disabled Americans" and qualify to receive our tax money and the numerous benefits as are other "disabled" people.

Today is National Honesty Day

From: Bob D - Hot Springs

Date: April 30, 2012

Since today is National Honesty Day, I could not help but note the irony in yesterday's Sentinel Record editorial which chided the Garland Good Government Group (GGGG) for demanding honesty from our public officials. The only thing that would have made it more ironic would have been for the editorial to be published a day later, on National Honesty Day. I would recommend that anyone interested in ethical, open, accountable, and honest government attend some of the GGGG meetings. I would also recommend that people read what the founder of National Honesty Day has to say about how dishonest our society has become. Dishonesty has become so commonplace and routine that we almost don't expect to hear the truth anymore. You turn on the television and are bombarded by advertisements that stretch the truth or outright lie. We know that every advertiser cannot be the best but we have become accustomed to them all making that claim. We expect most salespeople to not be completely honest. For example, does anyone believe the gas mileage claims of car salesmen? Our politicians constantly make claims we know are untrue and then follow-up with promises we know they won't keep. Just when, can you tell me, did dishonesty become in vogue? Not so long ago, we referred to such people as "snake-oil salesmen."

I am quite concerned about the impact such constant dishonesty is having on our youth. Several indicators already show that cheating on tests and homework assignments is more prevalent than ever. I am concerned that if we allow our youth to follow the trends they see society accepting, we will quickly become a totally "dishonest" society. Aside from the apparent generalities, we now have way too many specific cases right here in River City. For the CEO of our A&P Commission to continue to embellish parade attendance figures, tourism numbers, and city visitors without being questioned is simply not acceptable. He is a public servant to which we pay over $180,000 (plus lavish benefits) per year of our hard-earned tax dollars. For that much money, we deserve a person with high morals who is ethical, credible, and honest. Taxpayers deserve nothing less than correct and honest numbers so that he and his city department can be accountable for what he and his people actually accomplish, not what he estimates. If he cannot be completely forthcoming with reports required by the city and totally honest with his figures, he should be fired.

It is always anticipated that who fear him or benefit from his actions will criticize anyone who dares to find and report the truth. What is disturbing is that the local media thinks he can do no wrong even to the point of defending him when they know he is completely wrong. The front page headline story on Saturday, April 29 was devoted almost exclusively to misleading quotes from the A&P CEO. His defense of violating the law and reporting requirements would have been laughable had it not been so serious. To provide such weak defenses and even passing the buck to a retiree which may not have really retired was ludicrous. Yes, on this National Honesty Day, I am sad to report that even our local newspaper has again defended dishonesty by their satirical editorial chastising the GGGG for obtaining true and honest facts so that untrue or dishonest reports could be corrected.

Thankfully, honesty still matters in a few places although not Hot Springs. Just ask John Edwards or Bobby Petrino.

Editors note: Could it be that the local media is simply afraid of losing those millions of taxpayer advertising dollars? To see the full comments of M. Hirsh Goldberg, the founder of National Honesty Day (click here). We understand the above was also sent to the Sentinel Record as an editorial or letter to the editor. However, we strongly recommend you not hold your breath waiting for them to publish it.

A&P Athletic Field Construction Costs Questioned

From: Not Signed - Hot Springs

Date: April 24, 2012

Steve Arrison was on the Dick Antone radio show this morning talking about how much it would cost for a new sports park or athletic fields and we can do it for no new taxes. That sounds pretty good but how can it cost 10 to 15 million dollars - his numbers - just for some fields? I heard he had said the property would cost about 1 million dollars. OK - my math says he needs 9 to 14 million dollars more to put up lights, concession stands, fences and some bleachers. It sounds way way to high. I know of 5 story buildings that only cost 2 million dollars. Course he has trouble with numbers - your last stories and commentary pointed that out. His saying this 10 to 15 million dollars won't cost taxpayers any money seems to prove the A & P are collecting to much money and need a place to spend it. I know you think he wants to build and spend money so taxpayers won't reduce the A & P tax. I would like to see proof if that is true.

Editors note: We have previous posts and comments relative to your concerns (e.g., See March 8 and 9 below). If you really need proof for something so obvious, research the real reasons for the Mid-America Science Museum bond issue of a few years back. Remember that the A&P had decided to sell the museum for pennies on the dollar to the college? Then, remember how they reversed themselves and became quite concerned with the museum? Do you not believe that was because they needed to encumber the A&P tax and prevent citizens from petitioning for a vote? They went so far as to try and convince us the HVAC equipment was 40 years old and could fail at any moment when most of it was only six or seven years old. How about $150,000 of your tax money for a new hot-air balloon shortly after we had already purchased one? You shouldn't need much more proof the A&P is collecting too much in taxes when they spend so freely. Yes, your observations concerning the cost for ball-fields being enormously inflated seem correct.

Reader Agrees With Commentary and Letter to Editor

From: TC - Hot Springs

Date: April 18, 2012

I read a letter to the editor in the paper that seemed like I had read before. After going to your web I saw I had read it. It is exactly the same as the commentary piece from your commentary section. I wanted to comment about how accurate the letter is. Do you know that Steve Arrison of the A & P Commission is very sensitive about being criticized but he is the one doing most of the criticizing of the Good Government Group and the mayor. I also read a piece in Arkansas Business about Arrison about him regretting that he has no college degree of any kind. I always took it for granted he had a degree in something about tourism or advertising or marketing. How did he get such a high paying job if he is not qualified because I know he only worked for his dad in some hotels and at a pizza joint. The piece in the Arkansas Business story reported that info as well. I think he knows he gave wrong info out but he did it to make hisself look good and he is getting lots of tourists to come here. I don't think we can trust any numbers he gives anybody any more. He said we had over 200,000 tourists here in March and gives numbers in the millions of how many tourists visit Hot Springs every year. He tries to make it sound like he got them all to come here. Can we get a study of how many he really got here? It maybe fun to see that he didn't get hardly any to come to town.

Editors note: Your observation is well taken. We should have pointed out that the commentary was also submitted as a "letter to the editor" sent to the Sentinel Record. We don't think the author expected the newspaper to actually publish it since there were some negative comments about the newspaper contained in the letter. We were surprised to learn that the A&P CEO does not have a college degree. However, we did find the Arkansas Business article you referenced which verified your statements. We do know a young lady who does have a degree in tourism who told us the local A&P would not even give her an interview. Perhaps this explains why. No, we do not expect to do any further studies but do expect those people who spend our tax dollars to be more honest in the future.

Has Newspaper Always Slanted the News?

From: PR - Hot Springs

Date: April 10, 2012

We read todays paper - Sentinel Record - where the editor blasted the Good Government Group and called them Goodnicks. We also read a posters comments about when a news story is not really a news story. We agreed with the thoughts about there not being a story because the study count was not ready to be released yet. We have lived here for almost one year and were wondering if the paper has always been so one sided. And if they have - do you know why? There were another two letters on the same page one which seems childish and called the GGG Righteous Brothers and Sisters and called them aliens. We do wonder if the GGG has a plot going as was said in the letter or why do you think they did do the study?

Editors note: We only have our theories why the local paper slants their news but we do know most of the Garland Good Government Group (GGGG) well and know that they quoted their mission statement in the press release as the reason for commissioning an attendance study of the Saint Patrick's Day parade. The final part of their mission statement says, "To acquire and provide access to information so the public can make informed choices." This seems to be a reasonable attempt at getting to the facts and then reporting those facts to the public. Since you mentioned the name-calling, check out the Arkansas Times blog. The Times editor called the GGGG an "Umbrella organization for the Jihadists." Somehow, we don't think the name-calling will have any effect on the GGGG. By the way, if you haven't seen the GGGG attendance study, it can be seen in it's entirety by clicking here.

UPDATE:

See related comments on the "Commentary" page. Click here

When is a News Story Not a News Story?

From: Bob D - Hot Springs

Date: April 6, 2012

When is a news story not a news story? How about when it is fabricated based on speculation, mis-quotes, and information provided as "off-the-record?" The headline story on today's Sentinel Record was a story based solely on a notice of a press release which is scheduled for 1:30 PM today. In other words, the story has not yet been released. The newspaper reporter did call a couple of Garland Good Government Group (GGGG) members who both stated that the particulars of an attendance study for the St. Pat's Day parade would be released later and that they could only speak to their specific knowledge "off-the-record."

Unfortunately, the reporter put together a story anyhow and even went so far as to get the A&P guru to provide comments on facts and figures which hadn't yet been released. It is painfully obvious that neither the reporter or the A&P are interested in seeing the report before working hard to discredit it. Is it only in Hot Springs that this type reporting and discrediting happens? Most readers of the newspaper and listeners to the local talk radio show are so accustomed to this type behavior that they have become complacent when reading such stories.

Just so your readers know the facts, the actual numbers and the entire report will be provided to you at or after today's press conference. We hope the newspaper will allow "equal time" and "equal space" once they have the actual study but it is doubtful. Obviously, we are disappointed but not surprised. Stay tuned and hopefully, you will publish the entire study so that your readers can make up their own minds what it says. Otherwise, you will also have to make up your minds before reading it (like Arrison and his minions). Your statement on your website about how far the good old boys will go to keep us from knowing the truth is very very accurate and they just keep proving it for you.

Editors note: We most certainly, will publish the full report when it is provided to us. We look forward to it and promise not to make up a story about what it might say until we get it.

UPDATE: Okay, we have the study. Click here to see it.

No "Follow-Up" Reporting

From: Barbara Anable - Hot Springs

Date: March 26, 2012

I know by the awards the Sentinel Record has received, that there must be a true Investigative reporter that works on staff ! I can not tell you how irritating it is to consistently read partial stories an have to imagine an outcome, or hope one lives long enough to read the "rest of the story".

Two examples I will mention are current enough to still be on the "front burner" and should be addressed. One has to do with a dispatcher from the HSV police dept that attended a party with others from the department, the general manager of the Village and friends, then left with a boyfriend only to be found murdered at a later date. Details were non-existent in the paper although, if one kept their ear close to the ground, information was available.

The second example I will give is the coverage given to the undisputed fact that the "Agents with the U.S.Bureau of Alcohol,Tobacco and Explosives seized a reported 7.5 tons of display fireworks from a storage site at 817 Lakeshore Drive after a search warrant was executed".

As is often the case, there never was a follow up article and no conclusion ever appeared to either of the stories mentioned. Since both incidents had to do with persons holding positions of trust with the citizens of the Garland County community, in one case the salary of the employee was earned through the tax dollars of the citizens, I would conclude the citizens have a right to expect someone is capable of writing a conclusion to these stories and it should not require folks to file FOIA to get the second part of information originally covered in a paper.

Any answers available? Please do make answers available to all subscribers.

Editors note: We also have been waiting with bated breath for a follow-up story as to what happened. We know that your letter was also sent to the Sentinel Record. Don't hold your breath for your letter to be published. UPDATE: We just discovered that the newspaper editor did respond to the above letter although that's not quite the same as letting the public know, is it?

CBID II Has a Leadership Problem?

From: Doc - Hot Springs

Date: March 14, 2012

Your blog seems to always be commenting on what is in the newspaper so I want to see if you have comments on today's newspaper editorial concerning the CBID2. I am a downtown merchant so please, sign me as Doc or something but here is the situation in a nutshell.

The CBID2 board has been taken over by people who are not working in the best interests of all the merchants. The concept is good and it worked reasonably well for a long time. I say reasonably because some of our board have been city board members and did not do a good job representing the merchants. Unfortunately the current board of Ken Wheatley, Susan Tucker, Mark Fleischner, and Anthony Taylor is even worse. I do not intend to criticize all the board because Chairman Wheatley should not be blamed at all. The biggest problem is Taylor and Tucker with Fleischner going right along with them on all their strange schemes coupled with large costs to the merchants. It is hard to get rid of board members when they are so power hungry but not so hard to get rid of the organization, CBID2. Now you know what we are doing and why we are doing it. So, do you think we have a better option or do you know about the situation?

Editors note: We are aware of some of the "whys" of dissolving the group and some of the "hows" relative to required number of signatures of property owners, etc. However, we are, obviously, not as informed as you relative to actions of your board. It makes sense to us that you would dissolve rather than be assessed exorbitant charges. We do, however, tend to believe that you need some kind of group to represent that area to keep it neat and a viable place to shop. We would like to see a group that would also stay open later and have more "entertainment" related establishments. We keep hearing, "We don't want to be like Branson" and perhaps, that is why we have almost no entertainment. Our position has always been, "What the heck is wrong with being like Branson?" Look at the money tourists spent in that town. One day of Branson's revenues would likely eclipse what Hot Springs does in a month. Oh, we almost forgot: Please get rid of the "bottleneck" so traffic can flow and public safety vehicles can get around.

Governor and Arrison Conspiring Together?

From: The Watcher - Hot Springs

Date: March 9, 2012

Todays newspaper headline quotes Governor Beebe saying - Work together to build community. Do you wonder how come that sounds just like the words from Stevie Arrison in yesterdays newspaper? I sent you an email last night about Stevie but ignored his Rotary club comments when he said - I'm really concerned right now about our community. We've got to get going, get on the same page and work together. Did you notice the exact same message here? Stevie and the liberal politicians in Little Rock and the good old boys in Hot Springs are tight. Stevies only real experience and training in tourism was working for his dad running a motel in Pine Bluff. Now there is a real tourist town for you. His goals are whatever Oaklawn wants them to be. Why else do you think millions of our tax dollars go to advertise Oaklawn and provide free cops for them while they pay almost no tax? Do you know that City Director Tom Daniels, Stevie Arrison and a couple of others plan to recall the mayor? That is what they are talking about when they say we are not on the same page and are not working together. They think that the mayor may expose what they are really up to when they try to tie up the A&P taxes so citizens can't vote to reduce their taxes and uncontrolled spending. She did expose his ridiculous number of tourists at that parade. We already have 19 parks and good ballfields at Kimerly Park if only our city would learn the meaning of maintenance. Stevie is only looking for a way to protect his turf by keeping his self appointed board in control. The new $15,000,000 ballfield is just to protect his 3% tax and his ridiculous salary, benefits and unlimited expense account by tying up the A&P tax so it can't be voted on. I think one of you people once told Stevie Hot Springs would have just as many tourists without him.

Editors note: What we actually said was that we would have "almost" as many tourists without him. Note that your email sent last evening is posted below. We have, indeed, heard rumblings of a recall of our mayor and how the good 'ol boys plan to " take back" what they consider to be "their town." From our viewpoint, we would love to see them attempt such action. Their biggest problem is that such action would be difficult to accomplish without exposing the leaders of the effort. You must realize that these folks work best when they scheme behind closed doors and let other groups do their dirty work for them. Secondarily, they know that we will expose their schemes and their version of what "building our community" really means. Finally, thanks to the rise of numerous civic and conservative minded groups, irrespective of whose numbers they use, there are now more people opposed to them than support them. Bottom line is that they realize they would only expose themselves and suffer a major defeat.

Please also note the February 1, 2012 posting (listed quite a distance below) which further elaborates on the A&P plan to protect their 3% tax from the citizens voters of Hot Springs.

Sun Belt Tournament a Blessing or a Bust?

From: The Watcher - Hot Springs

Date: March 8, 2012

Todays newspaper headlines bragged about the basketball tournament at Summit arena. It said - Sun Belt Conference 'works' in Hot Springs. Another headline says - Visit Hot Springs chief highlights local events. Well I think Stevie Arrison is exaggerating again. We went to one basketball game and saw the finals on ESPN. We were shocked at the crowd sizes. In fact we expected the arena to be at least half full. There were only a handful of fans sitting behind each of the teams benches and maybe a dozen others wandering around the arena. It was obvious that the handful of fans were friends and relatives of the players. I think more people showed up at the high school tournament than were at the college conference. Stevie has chosen the Sun Belt and let the high school tournament go. How can he think this is a good thing to do?

Editors note: Although we do not agree with the premise, we surmise that the school of thought is "out-of-state" tourists rent more hotel rooms than Arkansas tourists and "locals" who travel back home after each game. In today's economy, there is a lot to be said in bringing Arkansas residents to town. Their numbers should be larger because they don't have to spend as much time or money as do residents of Tennessee, Kentucky, or Texas getting to Hot Springs and back. Also, consider the fact that it is easier for Arkansans to attend a game and be back on the job the next day. Arkansans and locals still spend lots of money in Hot Springs stores and restaurants. Irrespective of how they color it, attendance at the Sun-Belt tournament had to be a disappointment. We tuned in to ESPN and quickly realized what appeared to be a "sea of blue" crowd was only blue seat backs. There were probably less than 100 red-shirted Western Kentucky fans and less than 100 green-shirted ("Mean Green") North Texas fans. Someone commented those 200 probably would be 25 thousand fans if we use Mr. Arrison's count. He did estimate last year's (smaller) tournament booked 4,000 hotel room nights, correct? Using the 200 person finals crowd, with each room housing a family of 2 people, that means 100 hotel rooms per night if they all stayed in hotels. At this rate, 4,000 hotel room nights would mean the tournament lasted 40 days. A 40 day tournament? Hey, we're "just saying."

"What's the Deal" with Director Daniel's Fireworks and City Attorney Financial Problems?

From: Unsigned - Hot Springs

Date: March 7, 2012

What is the deal with Tom Daniel and his federal and state raid seizing 7.5 tons of his fireworks? The Sentinel Record reported the raid but haven't reported anything since. Do we know if charges were filed? Do we know if the feds and the state agencies apologized. What the heck? Is our paper not interested in informing the readers? Surely something has happened. Can you find out?

Also what is the deal with Bryan Albright the goateed city attorney? Somebody who works for the city said he had moved from his mansion in Lotus Valley to an apartment or condo out by Garvan Gardens. They also said his wife is being sued for not paying her credit card debts. Is this true? Imagine we are not paying him well enough. He does make well over $100,000 with us taxpayers furnishing him a nice office, three secretaries and an assistant city attorney. We pay for his nice benefits, retirement, vehicle and several other luxuries we don't get - right?

Editors note: We also have not heard anything about the Daniel's Spa Fireworks federal/state raid and subsequent seizure. Irrespective of what Director Daniel told the newspaper, we find it difficult to believe that no charges were pending or that storing that large quantity of explosives in a residential neighborhood is not prohibited by some federal or state law. With respect to the city attorney, we did confirm that he has moved and that Westly W. Albright is being sued. The case is filed as CV 2012-109-III in the Circuit Court of Garland County, Civil Division and dated February 3, 2012. The plaintiff, Bank of America, seeks the amount of $5,242.66, court costs, attorney fees, and interest (pre and post judgment) at the maximum rate allowed by law. If anyone knows the disposition of the fireworks seizure, we would appreciate hearing from you. To date, our efforts have been unsuccessful.

Past Time for HS Village Chief to Retire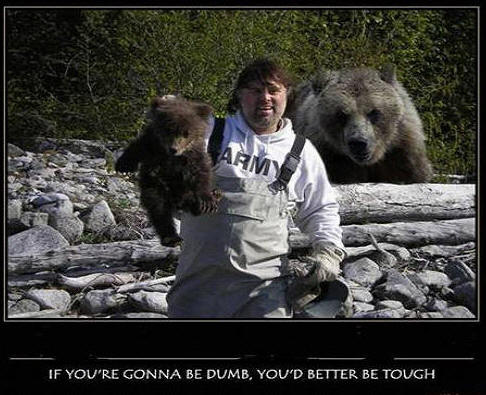 From: Valhall - Hot Springs
Date: February 23, 2012
So one brave soul named Dale Anderson, who worked for the Hot Spring Village Police Department, has offered his formal resignation in the form of a public letter printed in the Village Voice. In it he states that there is a hostile work environment within a "culture of arrogance" that has led to members of Laroy Cornett's police and fire departments (because Laroy is "chief of chiefs" you know) feeling they have a gag order imposed on them. Mr. Anderson states his resignation is offered due to the way Dawna Natzke's investigation was mishandled by that department and the ensuing atmosphere that drove fear into the ranks if they were to state their concerns.
Laroy has now countered. He says they got right on the Dawna Natzke case…blah blah blah. This senile old shit doesn't realize we were following this case all along, I guess. No you didn't, Laroy. Sit down and eat your tapioca. You didn't get right on anything. Laroy claims they immediately asked for help from other agencies, including Garland County Sheriff's Office. Jiminy Christmas…you know in the world of blogging there rarely is a time you can call someone an outright liar, but Cornett's banging on that door just begging to be let in.
Laroy…turn your hearing aid up and listen. Garland County has already PUBLICLY stated you turned down their offers for assistance in the early CRITICAL days of the investigation into Dawna's disappearance. Laroy…the Forestry Division has already stated you and your 2 sidekicks turned down their offers to secure and search the CRITICAL first crime scene – that's Dawna's car, you know….the one you left unsecured and just sitting out in the rain and public arena for about 4 days??? Laroy, TEXAS EQUUSEARCH has already stated, as well as Dawna's sister, that you turned TES down when they offered during those CRITICAL early days to assist in finding Dawna's body.
Who the hell do you think you're talking to?
Laroy goes on…they did a thorough job on Dawna's case he says. As soon as they finally got around to determining they had a missing person (which took several phone calls from Dawna's friends and family members and about 36 hours or so) they issued a BOLO. Let's be clear about something…they issued a BOLO and then they went home for Christmas holiday.
LAROY…HELLO. Mr. Anderson appears to not be the only member of your rank and file who is discontent. The Hinky has had INSIDE SOURCES for weeks and weeks now. You and your top 2 nidgets kept this case behind closed doors. You, nor either one of the two buffoons who serve you, ever EVER EVER held one briefing with your police officers, you never gave one update to your police officers. You intentionally left those officers clueless. Your officers couldn't possibly have assisted in this investigation because they had NO INFORMATION to go with and requests for information WERE DENIED. Hell, they didn't even feel safe showing up for the volunteer search that ultimately led to the discovery of Dawna's body because, according to the sources, you had caused such fear within the ranks that it would be seen as a traitorous act they feared getting fired for if they did show up!
THEN, then…you told those same officers who you would not even update on the case when they asked you for information, those same officers that you actively rejected from being a part of looking for their own coworker and friend, YOU told them you wanted them showing up in full force at Dawna's funeral in their dress uniforms and showing solidarity. Do you know how disgusting that request from you felt to them? Do you realize that if it were not for the fact that people would have taken them not showing up at the funeral as disrespectful to Dawna they would have not followed your orders? Do you realize what a pathetic little power-mongering incompetent boob you are viewed as? APPARENTLY NOT!
Sources close to the case have informed the Hinky that Garland County has had to 'START ALL OVER' on the investigation and case building in the murder of Dawna Natzke because the HSVPD botched it so bad virtually nothing from their original case can be used.
Kudos to Mr. Anderson.
Laroy Cornett needs to stop re-writing history, needs to stop making false statements and needs to resign immediately. His two Barney Fifes need to go with him. New leadership needs to be installed so that the fine officers of the HSVPD can actually do their jobs. And I'm not sure there shouldn't be some criminal charges against Laroy Cornett for the way this murder was mishandled from the start.
Editors note: Everything you say rings true. We had the same concerns and doubts you did. It certainly appears the chief not only doesn't listen to television and radio reports and doesn't read the newspaper, he appears to think that no one else does either. What a shame.
Newspaper Says We Had Tourists Visiting the Indians
From: Unsigned - Hot Springs
Date: February 23, 2012
The unsigned editorial in the Sentinel Record today indicates that the tourism was the economic engine of the Quapaw Indians who occupied Hot Springs prior to ceding the land to the United States by treaty on August 24, 1818. The Sentinel Record writer appears to believe that the Spanish and French who may have never visited the location prior to the Louisiana Purchase in 1803 somehow maintained a tourism industry here that rose to the level of an economic engine. The Dunbar Hunter expedition in 1804 is the first documented visit to Hot Springs. A man named Prudhomme became the first settler of Hot Springs in 1807 more than a decade before the treaty making it an official US territory. The editorial writer must believe he paid the Quapaw Indians a 3% hamburger tax on the meals he prepared himself while waiting around for future settlers.
I've heard a lot about Indian Casinos. I just didn't realize they were in operation hundreds of years ago.
Quoting from the editorial:
Hot Springs area legislators might have differing views on any number of issues, but we're glad to see their solidarity in opposing state budget cuts to tourism dollars. Like it or not - and some local denizens do disagree - tourism is the economic engine for the resort city and has been for hundreds of years.
Editors note: Wow! We never realized those facts either. Do you suppose the A&P advertised for tourists with smoke signals? Is it possible that the newspaper is learning how to play with numbers similar to the way Mr. Arrison does?
City Engineer Says We Need Water From DeGray
From: Buddy - Hot Springs
Date: February 22, 2012
I read in todays paper where Steve Mallett wants us to get our water from Degray Lake. I think that would be very expensive for such a project. Some of your guys had a lot to say about Malletts last hair brained idea and I guess you have something to say again. Is this true? Do you have any ideal how much it would cost us?
Editors note: You know it Buddy. Mallett had a huge hand in wasting between 2 and 3 million dollars of the public's money and still has the nerve to propose pumping water through hills and valleys for 19 miles. Although he spent millions studying and designing a plant and location he knew would not be approved, he overlooked putting operating costs in the scope of work. We do have the plans that Jacobs Engineering provided and nowhere was there even a mention of costs to pump water daily from the plant site to the city. He likely has also overlooked the costs of pumping the 8.5 mgd (million gallons per day) up dozens of hills over 19 miles plus the 408 feet msl elevation which is some 175 feet lower than the Hot Springs storage elevation. Just a side note - Ouachita's water level is about 608 feet msl. Pumping 8.5 million gallons per day involves moving 70,975,000 pounds up and down those hills for 19 miles. Even if the pumps run full time, approximately 6,000 gallons per minute must be moved. At this flow rate, just overcoming a single 200 foot head (or elevation) would require 303 horsepower. One horsepower is 746 watts but when motor efficiencies are considered, 1 kilowatt per hp is typically used. This means 303kWh per hour will be consumed equalling 7,272 kWh per day or 218,160 kWh per month. At $0.10 per kWh, the monthly bill equates to $21,816. If we conservatively assume only a half dozen such elevation differences in the 19 miles, the monthly bill would amount to $130,896. This means an additional $4.22 every month for each of the 31,000 water customers just to pump the raw water to town. The pipe will cost over $100 per foot so that is another $10 million plus. The rights-of-way will likely cost another 8-10 million. The treatment plant another $20 million Oh, don't forget the $5 million or so to once again pay some engineering friends of the city engineer to design it all. Paying off $45 million in bonds would also be added to our water bills and multiplied on the sewer bills. So what if your water and sewer bill doubles, it's not their money so what do they care, huh, huh?
P.S. We just did some rough numbers here. We do have a water engineer doing more precise calculations.
Thanks for Preserving Our Neighborhoods
From: Barbara Anable - Hot Springs
Date: February 8, 2012
I
Dear Representative Maruthur:
I watched the BOD meeting last night. Once again, we owe you a big "thank you" from the citizens for leading the effort to PRESERVE OUR NEIGHBORHOODS and prevent the takeover by the numerous people seeking to have federal and state funds poured into projects. Why is it that these projects are never in the areas where these folks live? How easy can it be for this family as they reside in the county and do not have restrictions that would limit the very thing they claim they want to do.
This was the poorest conceived and least thought through project that has ever come before the BOD in the period of time that I have been listening to presentations.
If this family thinks that providing housing, with no intervention or program to an abusive population, free to go to the liquor store down the street, with limited residential supervision constitutes a "recovery program" they have another thought coming. This is way short of what I think of when "alternative sentencing" is a component of the court process.
I thank you and I know many others so very proud and appreciative to have you always in "the People's Corner".
Editors note: The city director you sent your letter to made at good point at the board meeting. She basically said that many older neighborhoods do not have deed covenants or "bill of assurances" and, therefore, have only the city board to protect them from unwanted neighbors or developments. We thought that was a very insightful statement.
Prosecutor Not Doing His Job?
From "Scared Straight" - Hot Springs
Date: February 4, 2012
Today in the paper (Feb 4, 2012) is another fine example of the fantastic job our Prosecutor Oliver is doing.
1. Husband reconnects with estranged wife. (Wife has been seeing victim)
2. Enters ex-boyfriend of which they (husband and wife) have had problems with in the past. (Husband may or may not be living at the house)
3. Confrontation outside home in front yard.
4. Husband shoots boy-friend wounds boy-friend superficially.
5. Neighbor hears gunshot looks over and sees husband standing over boy-friend yelling at him. (must not be dead)
6. Neighbor sees husband shoot boy-friend with a fatal wound in BACK. (remember no mention of boy-friend having any sort of weapon)
7. Boy-friend Dead.
8. Husband arrested for Capital murder. (Let's face it boy-friend was not a threat lying bleeding face down on the ground)
9. Husband released on $5000 bond. (expect a higher bond for DWI offences without injury)
10.Charges reduced to Second Degree Murder (that means an act at the spur of the moment. Remember there was time for the neighbor to get up and look out and witness the second fatal shot with the victim was laying face down? )
11. Charges further reduced to Manslaughter. ( Manslaughter is an accidental killing of a human due to carelessness on the part of the suspect like hitting a pedestrian in the crosswalk)
12. Husband pleads guilty. (I WOULD HOPE SO)
13. Husband sentenced to 3 years in jail. (most likely will serve 2 then released on parole. (Hmmmm, what is the qualification to be elected prosecutor?)
After reading the above and considering nothing changes except a larger jail, what are we gaining? This story has been replayed several times during the last few years in Garland County. Only the characters are changed to protect the guilty. Moral of the story if you want to kill someone, Hot Springs/Garland County is the place to be. On the other hand—not too good of a place for victims.
Editors note: We've heard way too many of these type stories in the past few years. Perhaps, it is time for someone to step forward and run for the prosecutors position. However, we have heard even more stories about how no one dares to run (even you admit you are "scared straight"). We understand most local attorneys like being able to get their clients off with minor charges.
Arrison Trying to Pull the Wool Over Our Eyes Yet Again
From: John - Hot Springs
Date: February 1, 2012
Todays Sentinel Record had another artical about Steve Arrison wanting to spend 14 million dollars for a sports complex. He says we are way behind several cities like Paragould, Camden, and Mountain Home. Somebody needs to tell Steve Arrison those aren't cities. Those are towns and we don't need to compete with them. He says it will support itself and bring lots more people to town. Well if we use his crowd estimates, remember the 37,000 he said were at the half block long St. Paddys parade, those thousands will really be a couple of hundred. We have friends in Paragould and they say maybe 50 people show up for games in their town. We believe Steve Arrison is only using this as an excuse to get the A&P obligated so we can never vote on the 3% sales tax he collects from us. Did not he try this once or twice before?
Editors note: Yes John. He has successfully "pulled the wool over our eyes" at least once before. You may remember the Mid-America Science Museum that the A&P decided to get rid of and even proposed accepting a small fraction of what it was worth from the community college. Thankfully, a group of citizens opposed Mr. Arrison's recommendation and formed their own committee to "save the museum." Once Mr. Arrison realized that the museum could be used as justification to "encumber" the 3 percent tax collected for the A&P, he quickly recanted and proposed replacing the 40 year old heating, cooling, and alarm system. This meant that no vote could be taken to reduce or remove the excessive tax so long as the tax was obligated (encumbered) for a bond issue. Thus, the $1.2 million bond sale for a new HVAC and alarm system was approved by the city's voters. The problem was that the advertised "emergency" which touted the 40 year old system as, "could fail at any time" was a total fabrication. In fact the cooling chiller and cooling tower were manufactured in 2002 which meant they were only 5 years old and were relatively efficient. If anything, the alarm system was actually too sensitive. Even the purported antiquated fluorescent lighting turned out to be comprised of modern energy-efficient T-5 and T-8 tubes with electronic ballasts. Yep, we have photos and videos to prove the public was misled. We would surmise that Mr. Arrison is concerned that the remaining few years on a relatively small encumbrance (less than $1 million) is not sufficient to guarantee that the public won't be able to take his excessive tax to a vote. Our opinion is, unless the A&P is ready and willing to take over the maintenance and operation of the Hot Springs Parks and Recreation Department, Mr. Arrison should stay totally out of such outrageous proposals. You are correct in your assessment of his ability to use numbers. His estimate of 37,000 people for the last Saint Patricks Day parade was ridiculous but not as ridiculous as his chances of once again "pulling the wool" over the public's eyes.
U
PDATE
(Feb. 5, 2012): Check out Chuck Lilly's "letter to the editor" in today's
Sentinel Record
. He points out that $14 million is way too much for such a complex. Assuming the land can be bought for around $1 million, Mr. Arrison could likely build seating exceeding War Memorial Stadium in Little Rock for the remaining $13 million. Steve has proven that he has a problem with numbers. It is nice to see that Chuck has a good handle on what the A&P and Mr. Arrison are up to.
More Taxes Going Up While Personal Income Goes Down
From: Barbara - Hot Springs
Date: January 28, 2012
I just got the word that the election the National Park Community College was planning to squeeze in as a "SPECIAL ELECTION" has been cancelled for some technicality. I wondered if you might recall, at the time the legislature passed the freeze on property tax for disabled and those over 65 , was there any mention of excluding real elderly for millage exemption? Also, whom would one contact to see if this could be put through the legislature so the very elderly do not have this to contend with? When I think of all of the years it has been years since they have had the ability to increase their savings (by earning interest or having earnings enough to last 35 or more years) with the expectation of them being able to pay as though they have not paid their whole life for these never ending school "wants". I feel so sorry for them being put into a position to lose their homes over school taxes..................it is unconscionable!
Input, please??
Editors note: We really don't know how certain parties including age groups could be excluded. This argument has been brought up and tested in courts before by those who continue to pay school tax but have no kids in school. Our primary concern at present is the sheer number of taxes that are being proposed or soon will be. These include a public safety tax being proposed by the fire chief, increasing water and other costs by the city, new taxes for schools, a new road (gasoline or diesel) tax, and likely even a tax to fix our city streets which are now being totally neglected.
Chamber of Commerce Taxing Us and Calling It Economic Development
From: Just Sayin - Hot Springs
Date: January 19, 2012
We've been keeping up with all the money the chamber or Mr. Byerly has been asking for and getting from both the city and county for years but he won't account for how he uses it. What he is doing cannot be legal to keep the infomation from the public. It is public money is it not? It appears that the city of Little Rock has the same problem with its chamber of commerce. Today we read in the Arkansas Times that just came out an article titled "The Chamber of Commerce Tax" that sounds like Hot Springs and it seems both cities are getting ripped off. The link to the article is: www.arktimes.com/arkansas/the-chamber-of-commerce-tax/Content?oid=2019693.
Editors note: Thanks for the info. The article is well written and does certainly, apply to what is happening with our chamber people here in river city. Our readers can also click here to access the article you reference.
Construction in Rural Garland County
From: George Pritchett - Hot Springs
Date: January 9, 2012
In reference to the letter by Bill Bowman, "Tale of woe in county", I can assure everyone that Garland County Judge Rick Davis and the entire Quorum Court are concerned about home construction and all construction in rural Garland County. While there are citizens that want the county involved in the permitting, inspection, certificate of occupancy business, etc. there are at least an equal number (and my experience indicates a far greater number) that want to be left alone preferring to be responsible for themselves as opposed to depending on the umbrella of government. Historically people living in rural areas have preferred to live in unincorporated areas with less governmental interference, preferring to be responsible for their decisions and actions.
Mr. Bowman and all others constructing or purchasing property in unincorporated areas should always take advantage of the many resources available to them to insure that what they are purchasing is as presented or that during the construction process work is done in accordance with federal and state code requirements. There are many resources available to aid individuals in assuring all work performed complies with federal and state code requirements; some of the resources are home inspection companies, licensed tradesman (plumbers, electricians, construction engineers, civil engineers, structural engineers, architects, etc.). Another good idea is to have an attorney look over contracts, guarantees, warranties, etc. to be certain they offer the purchaser the protection they are seeking.
Entering into a home purchase contract or home construction or remodeling contract is only part of the process and can be "akin to giving the keys to the hen house to a fox" if licensed and certified service providers aren't selected and qualified oversight of the project employed. People that desire the oversight of government should restrict their property purchases to incorporated areas that offer permitting, planning departments, municipal fire protections, etc.
Editors note: Thank you Justice Pritchett - some good stuff in your letter.
Commission Members Must Support Regulations, Not Personal Feelings
From: Barbara Anable - Hot Springs
Date: December 27, 2011
On December 8th, a Planning Commission meeting was held in Hot Springs . The meeting was well attended as there were several topics covered that evening. I have recently read 2 letters in the paper, written by different people, Marianne and George Lindholm and Deliphia Faye Villars, and they have given their synopsis of the meeting, none of which addressed what the hearings were about, but apparently what these folks wished was covered because of their feelings toward a topic being reviewed.
Each of the authors has failed to research the origins of the Planning Commission, the procedures for regulations to be accepted as the standard for the various zoning regulations, and the collective benefit the population and investors have in fully understanding the legal expectations for residing in certain areas. I fully support the Planning Commission supporting the existing regulations and requiring that future housing to be in compliance with all of the standards for the specific type of zoning . The only thing I would find fault with is the Commissioner that said he would vote with "how he felt" even though he was advised of the regulations that were not being met. He certainly did not fulfill his obligation to represent the existing standards for our city.
All most people want is a fair and equal opportunity to present their petition. That can not be achieved if there is no support of regulations, even within the Planning Commission hearing board members. To agree with the established rules is not to negate the need or the desire to establish a shelter area. It is important to be clear in sending letters to the paper not to fail in covering the actual intent of the hearing. When the writer skews the reality to reflect only their position, and forgets that the regulations were not created to defeat their intentions, their intentions were to change or ignore the regulations to comply with a groups wishes....here is the origin of the problem under discussion.
A city resident, but not a resident of the Whittington neighborhood.
Editors note: We understand that the above letter was sent to the local newspaper but, apparently, was never published. It is amazing, is it not, how many letters from the same people (who use the newspaper for their own personal fight with others) continue to be published when letters such as this do not?
Revenue Problems At Hot Springs?
From: George Pritchett - Hot Springs Date: December 26, 2011
"Hot Springs budgetary problems can only be solved if those in charge will take the necessary actions; reductions in all General Fund services and reducing to minimums the Quality of Life items and or eliminating some or all Outside Agency funding."
" Realistically the Hot Springs General Fund doesn't have a revenue problem, it has a major spending problem. Make the cuts and give attention to the infrastructure and then move forward with raises if the money is there. Employee raises should not take precedence over infrastructure and public safety; however, public safety personnel reductions must be made to bring properly aligned expenses and revenues."
Editors note: The above two quotations are excerpts from a long commentary which is published on the "Commentary" page. We simply felt these were so appropriate that we wanted to also post them here.
Chamber Trying to Embarrass Hot Springs Directors?
From: The Observer - Hot Springs Date: December 15, 2011
The city director's goals look honorable and I wish them success in achieving them. However this is being done at budget time and looks more like a ploy to get public funds and embarrass leaders who do not fall for it.

When giving grants to non profits (the chamber organizations) that have been in business for many years, givers should look at their track record. Theirs has not been one of accountability as they promise it will be in the future.

City directors must decide whether to give money to this political organization or pave the city streets. I suspect they will give the political organization the money because I believe that was part of the promised payback for the millions in non jail tax included in the recent election that the chamber funded.
Editors note: Well said Mr. Observer. When any organization refuses to report how taxpayer money is used, it is past time to totally quit funding that organization.
Planning Commissioners Violating City Regulations?
From: Barbara Anable - Hot Springs Date: December 12, 2011
Last evening I attended the Planning Commission meeting and I was amazed at the lack of cohesive effort displayed by the members of the Planning Commission toward existing regulations for Conditional Use Permits, changes in the zoning of property, all within a residential neighborhood. I will not even address the issue which turned from what the existing regulations are into a trashing of people as heartless for trying to maintain their neighborhood as a residential setting. One of the Planning Commission members went so far as to say he had not read the Park Avenue/Whittington plan , previously voted on and approved by the City Board of Directors, but regardless of being told the proposed facility did not fit or comply with the current regulated plan, he was going to vote for it!
He was not alone. When a City Director held up a printed copy of the final plan, I did not see one member of the Planning Commission that indicated familiarity with this document when asked by the Director how many had read it?
What is going on in this city? To hear the discussion of this issue, number one of "New Business" for what was destined to be a very long night, this was a eye-opener and I think we have a group of Planning Commission members not fulfilling their purpose for sitting on the Board when they vote according to how they feel about an issue , even when told the vote was in violation of requirements for the district.
Are we operating as two different cities in that this violation of Board of Directors passed regulation can be disregarded by a Planning Commission that is to be recommending and following the codes and zoning criteria?? If there is continued destruction of our neighborhoods, say good-bye to new residents because NOBODY is going to invest their money into transitional locations where commercial, temporary, part time, or full time businesses are changing the single family designation to accommodate special projects, regardless of how worthy they are.
Editors note: Too many boards and commissions forget that they exist solely to enforce laws and regulations. Unfortunately, many of our board members who were doing this were fired and replaced by "good-ol-boy" friends.
City Has No Money But Gives Pay Raises Anyhow and Pay For Not Working
From: George Pritchett - Hot Springs Date: September 6, 2011
The following letter was sent to all Hot Springs city directors, the mayor, city manager, and city attorney on 9/5/11.
2011 MIDYEAR BUDGET - DECISION MATRIX (Concurrence from 8/8/11 Work Session)
EMPLOYEE BONUSES
The criteria discussed before the public at last years budget session was to do a midyear budget review and determine if revenues exceeded expectations and if they did, to discuss salary increases or bonuses. However, REVENUES clearly did not exceed expectations!!!
WHY THEN IS THIS STILL ON THE TABLE? WHY DOES THE CITY MANAGER KEEP BADGERING TO GIVE RAISES OR BONUSES WHEN THE CRITERIA WAS CLEARLY NOT MET. HOT SPRINGS EMPLOYEES ARE NEAR THE TOP IN COMPENSATION IN GARLAND COUNTY AND IN ARKANSAS. EVERYONE PERHAPS DESERVES A RAISE, BUT THE TAXPAYERS ARE NOT GETTING RAISES AND THOSE ON FIXED INCOMES AREN'T GETTING RAISES AND BONUSES AND THESE GROUPS PAY THE TAXES TO PAY THE HOT SPRINGS CITY EMPLOYEES. JUST IN CASE YOU VOTING TO MOVE THESE THING FORWARD HAVE BEEN OUT OF THE COUNTRY OR IN A COMA, THESE ARE DIFFICULT ECONOMIC TIMES AND NOT AN ACCEPTABLE TIME TO GIVE RAISES OR BONUSES!! IN TODAY'S ECONOMY, KEEPING YOUR JOB IS A HUGE MAJOR LEAGUE BONUS!
"ROBBING PETER TO PAY PAUL" is unacceptable. There are many higher priorities than employee raises that need to be addressed if there is money to "move around, take, divert, etc.
On-Call Policy (ALL FUNDS $64,800 ANNUALLY) - The private sector normally pays people that are called out to work for a minimal time period, but not for "standing by" in case they may be called. Hot Springs has higher priority needs. Do not adopt a policy that pays people for not working.
What are you all thinking?
Editors note: Good points George. It seems that the city is not interested in abiding by its own criteria. Likely, that is just the city administration. Uh-oh, we were just told that the board approved all the pay raises including pay for just "standing by". Wonder where that money is coming from. The rank-and-file haven't had raises in a long time but those department heads just got some HUGE pay increases. What were they thinking? Oh, as a side note, we are proud to be among the first to report that the city manager is retiring. Unfortunately, this won't happen until June 2012.
Local Judges Not Standing Up and Doing Their Duty?
From: Barbara - Hot Springs Date: August 16, 2011
Recently we learned that Judge Rogers (from Stuttgart) will be appointed to hear a case I have an interest in. We have a county and city panel of judges but seem unable to have our judges hear cases that are legitimate court issues. I ask anyone capable of providing an answer to please explain to me how and why are the judges of Hot Springs / Garland County allowed to collect a full salary when they recuse themselves at every opportunity?
I cannot see where asking them to rule in a matter of law creates a "conflict" for them! If we all live by the same law, why does a reminder by the court of a violation of law create such a quandary for the local judges that they cannot make that ruling? If unable to do the job they were appointed / elected to do, we need replacement staff that will render a legal opinion in this community.
Editors note: Your point is well taken, Barbara. We are so accustomed to judges automatically recusing themselves when one of the parties is a local politician that we haven't questioned it. After thinking about it, it does seem a simple matter of backbone. We have gotten to the point of expecting judges not to take on city directors because our directors have a way of being vindictive. Perhaps someone will write in with a better answer.
<![if !vml]>

<![endif]>
From: Jim McCafferty - Hot Springs Date: July 15, 2011
If you thought Cloud and Kizer are prize-winning letter writing idiots, consider the Sentinel Record contribution of July 11 by another local scholar, Ron Swanson, Jr. who recommends - to bring prosperity back to Obamaland: "I encourage everyone. . to get involved in your government. I want you to write your representative with this simple request. Tax corporations until they bring the jobs home. It's that simple." There you have it, folks.
Harry Cloud recently said that his letters are intended to increase citizens' interest in current events and sell more of Melinda's newspapers. I have an idea to move that along: your Blog could announce a "prize" for the silliest letter of the month – call it "the Crackpot Cup." It would be announced and analyzed on the blog. It would involve blog readers collecting the gems by our local scholars, and submitting the silliest of them as entries in the contest with a short statement of why their submittal should win the prize for the month. Entries would be limited to S-R letters to start, but might be expanded to include the Dem-Gaz. A small committee would do the judging, with the person submitting the "winning entry" getting mention for "discerning readership." There could even be an "Annual Award" picked from the 12 monthly winners. This program would obviously draw National media attention, thereby getting the blessing of the local "tourism lobby" for attracting tourists to Hot Springs. Possibilities abound. What do you think?
Editors note: We love your idea so much that we are gearing up to do just that. Pease note that, with your help, we are also providing a $100 prize to whoever submits the "dumbest" of the "Crackpot" letters (and editorials) regularly published in the Sentinel Record. Your submittal has merit due to your keen observation that it takes a total crackpot to recommend the government "tax corporations until they bring the jobs home." Apparently he has no clue as to how many corporations our government has forced to move jobs overseas due to the increasing U.S. tax burden, red tape, and regulations. Of course, union demands have added to the fact that U.S. corporations are no longer competitive but most of the blame is attributable to Swanson's solution. He has to be the current front-runner for our new "Crackpot Award." Click here to see our rules, regulations, and how to enter.
Upset Reader Takes Issue With HotSpringsTalk.com
From: WS - Hot Springs Date: July 11, 2011
I just read your reply to what you call my being 'upset' with City Directors Cynthia Kehealey and Karen Garcia. You read more into my email than I put in it. Yes - I am upset with the childish pranks by them but there is nothing more to it. You said there must be more to it but there is not. I met the mayor once when she was campaigning but am not trying to defend her. I just think Kehealey and Garcia are not smart and will still call them stupid. I was talking to friends who agree their idiotic pranks are because the are jealous b*****s. Don't tell me what I think or that I and my friends don't have a right to personal opinions just like your editor does.
Editors note: Oops, we obviously touched a nerve (see post and response immediately below). We apologize for our comments referencing anything other than what you actually stated. We do agree those two directors took some actions that were "childish" but, based on experiences you can read on this website, we believe that both directors you are calling names have higher morals and more integrity than their "good ol' boy" counterparts, Daniel, McCabe, and Jones. Sorry. We'll try and do better in the future.
Reader Slightly Upset With Specific Directors
From: WS - Hot Springs Date: July 9, 2011
What is with City Director idiots Cynthia Kehealey and Karen Garcia? They keep coming up with stupid resolutions to try and make the mayor look bad and then drop them. We watched Tuesday to see if they followed thru but they didn't. First it was Kehealey's idiotic resolution to take control of the meeting away from the mayor by having the board members at large vote to allow her to extend a speaker's time to speak. They never ever tried any stupid ideas like that when Bush was mayor. He would have told them to shut up. Now we have the airhead Garcia telling us we need to tell everbody the mayor or board speaks to online to make sure they say it is their personal opinion and not the board's. McCabe usually makes no sense but he said he didn't think he should have to put a 'footnote' on everything he said. He made a lot of sense that time. Why the hell does Garcia think she has the right to tell the board they can't express personal opinions where-ever and when-ever they please without her trying to put a muzzel on them? Who the hell thinks anyone of them are voicing the opinions of the rest of the board when any of them speak? Not me and not anyone I know of. Kehealey and Garcia's opinions are so far out that no-one would think anyone else came up with them anyhow. Those b*****s should keep their mouths shut so we all can't see how jealous they are that some other female instead of them is getting some attention.
Editors note: Okay, but how do you really feel about those two directors? We get the feeling they have done something beyond the two issues you reference. Can you, perhaps, tell us why you resorted to name calling? By the way, you should not quit watching them. We don't think either idea is dead yet. Come to a meeting and state your opinions. Otherwise, you may see even more equally unwarranted resolutions.
Good Ole Boys/Girls Strike Again
From: Not Signed - Hot Springs Date: June 18, 2011
I recently learned that a couple of positions were opened for "hire" within the City, one of those being the Deputy City Clerk position. In the job description/requirement for employment it stated in detail the requirements. I assume interviews were held and the qualified were weeded out to go through the next step in the hiring process. Unbeknownst to many candidates, the job duties changed; spreading out the responsibilities of this office to other departments changing the requirements totally (all done via email sent to City Department Heads). I cannot attest to the whole truth because I was not privy to these emails directly, but I have heard that the person for the job was already picked prior to interviews beginning and the ones who went through the interviews were only interviewed for show. Of two of those interviewed one was a former county clerk and one a former deputy City Clerk. The person hired was an "office manager" for the Parks and Recreation Department (another dying city department). Is this the best for our City? To bring in another UNQUALIFIED person to work in our City? Does this new Deputy City Clerk have any legal background? Business background? Detailed record keeping? Does she know the difference between a resolution and an ordinance? What were her qualifications besides keeping the candy bowl full? I read in the Sentinel Record today how they hired the new engineer based on his qualifications and work experience. Imagine my surprise when I read that they actually hired a position based on experience and qualifications...or was it just something they felt they needed to say upon reflection of hiring a deputy with no experience whatsoever. If they were going to hire within the city for the deputy clerk's position why did they not post "Inside City Only?" Did the requirements for the position deter other more qualified city employees from applying? Isn't it the Human Resource Department's fudiciary duties to insure the best and most qualified person is selected for the position? Also, to insure that all city personnel are competiting at a fair and equal level, not just promote those whom you are friendly and social with. Should it not be the City Manager's responsibility to insure that Human Resources is hiring the best qualified for the position and not doing personal favors for moral boosting experiments. Does the City Manager and Human Resources have the best interest of all city employees when the city employees were mandated/forced to take three furlough days all while the Human Resource Department Head received a huge pay raise?
Editors note: Of course they don't. They have learned to be self-serving just like other of the good ol' boys. Think analytically about the qualification concern. Wouldn't it be dangerous to hire well-qualified individuals who are smart enough to discover that those who hired you are clueless as to how to do their own jobs? Would you say our city manager, deputy city manager, et al are qualified to manage a $90 million budget or have they continuously demonstrated the only thing they are good at is literally "wasting" millions of dollars of the public's money? Will Hot Springs have to go into bankruptcy before our board wises up enough to fire those who continue to hire unqualified employees?
Stop Arrison From Destroying Good People's Reputations
From: Not Signed - Hot Springs Date: June 7, 2011
You could not be more right about Arrison being highly overated when it comes to who is responsible for the visitors to Hot Springs. Me and my family have come to Hot Springs once or twice every year for about 30 years. Arrison wasn't here when we started coming and we never came because of him or his group. I am now spending most of this summer with my sister and we travel around the town every day. We enjoy meeting people and always talk to other visitors and tourists. Believe me nobody we have talked to says Arrison had anything to do with them coming to town. Most come because of the national park, the baths, the lakes and just the beauty of your town. I won't sign this because my relative works for Arrison. The relative also knows Arrison is overated and according to them overpaid. What is worst is how everybody lets him by with making up things about the mayor or how many people come to his events or how nobody would come to Hot Springs if it wasn't for him. He really is a bad person. You need to call his hand and stop him destroying good peoples reputations. We loved your picture of him as king, it fits him to a tee. Hard to believe you found a crown big enough for his swelled head.
Editors note: We are trying to "call his hand" but about all we can do is call attention to his antics. If you have any recommendations (that are legal) please let us know.
Editorial on GOBs and GOGs (good old boys and good old girls)
From: Barbara Anable - Hot Springs Date: June 5, 2011
Thank you for signing the writing you put forth in today's paper so people know who's opinion they are reading about Good Ole Boys and Good Ole Girls. As your opinion so truthfully stated, all of the groups you mentioned do have some GOBS participating in the various organizations named. The GOBS "aren't afraid to express their opinion or speak out on matters they feel are important to the people of Hot Springs". Truer words were never spoken! All goes well until the newer residents, and the people that have grown up in this city, speak up wanting to preserve some semblance of the sleepy little town they enjoyed in the past. The retirees have also awaken to the fact that plans left to the discretion of the GOBS will transform the town they came to into the town they left behind because those towns were too big, too transient and too frantic to enjoy a decent quality of life in the "BIG CITY"!
It is the age old riddle of "follow the money". Some folks let money (yours or theirs) drive and control their life, and others prefer to ease into a moderate life style, free of discretionary debt, and thankful for the beauty of the surroundings ,without a need to overload the senses with stimuli.
Your last sentence that the GOBS AND GOGS "just might take Hot Springs to new heights" is possible. However, I prefer to have more balance permitted (or taken ) in that the folks that THINK they are the planners for this town consider the ideas of residents that may choose not to build a shrine to debt and growth for growths sake.
Prosperity differs for each person too. Some are content with less, others require a great deal to make their life appealing. Thank heavens for the GOGS and their sisters living in the community that appreciate the beauty and the choices available to all without the necessity of someone deciding for you what prosperity really is.
Editors note: We must have stepped on a rather "sore" toe because the editorial you reference was an obvious response to our May 29 post in the "Commentary" section. We thought it interesting that the Senile Record felt compelled to put in a lot of "fluff" to try and make their points that were not included in the commentary. Readers of our posts know that our primary interest is in listing the facts or locations where our citizens can find the facts. For example, we don't think it is proper to have misleading or downright false headlines such as "State Attorney says Thompson's Proposal Stupid" when nothing even close to that was said and the newspaper didn't bother to check it. We don't think it proper for the newspaper to constantly criticize our mayor based on rumor rather than fact. We don't think it proper to publish front-page headlines and articles touting Steve Arrison, A&P CEO, nine days out of ten. The Senile Record appears to have the mistaken belief that none of the visitors to our fair city come on their own. They must all be here due to the work of Emperor Arrison. Hey, read our May 29 commentary by clicking here and then read the Senile Record's editorial. Judge for yourself if their editorial is not "yellow journalism" at it's best (or worst).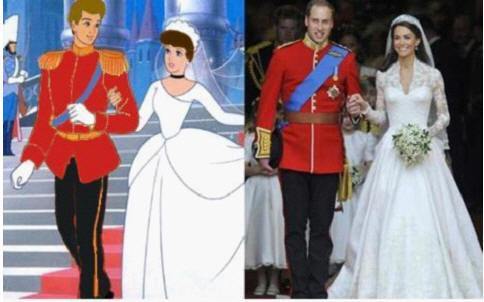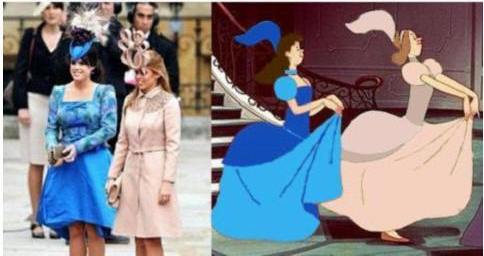 Apparently, Disney animators of Cinderella predicted this very wedding
Newspaper Should Print Retractions When They Are Wrong
From: Not Signed - Hot Springs Date: May 29, 2011
Your blog has list many reports of the Senile Record not reporting things they should and making head lines about things that are not really news. How about listing things they make head lines about that are not true. We saw some reports on what a state attorney said about Tim Stockdale on the front page. Turns out the state attorney never said anything like that. A later report kind of admitted the story was not true but they did not report a retraction. They will not admit when they are wrong and rather let the public believe they did not make any mistake. This is wrong. We found out the state attorney said he would be STUPID to comment on the question ask him about Tim Stockdale and his plan for money. The Senile Record front page said Tim Stockdales plan was stupid. There is a difference. We will keep taking the paper but have quit doing business with the business' that advertise in it. That will be more effective we think. Do you have any other recommendations?
Editors note: We really don't other than the possibility that the parent newspaper, Arkansas Democrat Gazette, or their owners could correct the situation. Don't hold your breath though. This type reporting has become the rule rather than the exception. Oh, please note today's post in the "Commentary" section. It references other aspects of recent newspaper articles, editorials, etc.
Crazy George Finally Sees the Light - Hee, Hee, Hee
From: George R. Pritchett - Hot Springs Date: May 19, 2011
I hope everyone enjoys reading this as much as I did writing it.
Thoughts by Crazy George – The Error of My Ways – My New Life Goals
I have done some soul searching. As a simpleton it has always been the norm for me to pay my bills, plan for the future and take care of myself. However, I realize I've been living under a misconception my entire life that being responsible is a positive thing. After observing Hot Springs City Management and Board of Directors for several years I'm forced to accept the fact I am a failure, a disaster, an embarrassment. You will understand after you finish reading this. Following is a list of my major problems.
· I am responsible
· I am accountable
· I support myself
· I don't ask others for money to support my habits
· I have money in the bank
· I maintain my infrastructure
· I have equity in all the things I own
· I don't make purchases I can't afford
· I use debt wisely
I apologize for these. I have seen the error in my ways and plan to do better in the future. My first action will be to enter a "12" step program (or similar) to help me get my life together. I have set as my goal in life to become Hot Springs City Management as soon as I've completed my rehabilitation. Fast forward!
·
Oh boy, as Hot Springs City Management, I don't have to be responsible, I'll just throw it out there and the city board will get the blame if it doesn't work and I'll be a hero if it does. Gee whiz, this is great; I'll get raises, votes of confidence and more, hee, hee, hee
· Everybody will love and cater to me, I make the plans, I am the man. If I wrap my arms around the employees and embrace them everyone will love me. If I can't reward everyone the city board will get the blame. Gee whiz, I can't lose with this deal and me and my cronies all get paid. Wow, I've hit the mother lode, hee, hee, hee
· Don't do a thing to make money and don't have to do a thing to save money, got me a sugar mama and I'm gonna party, party, party, hee, hee, hee
· Don't need to ask for money to support my habits, they electronically send it to my accounts and my cronies accounts. Money, money, money it falls into my lap, sales taxes, franchise fees, fines, permits, etc., can even borrow with bonds and other debt instruments, hee, hee, hee all this just for me
· Don't need money in the bank, I have me a garden filled with all kinds of money trees, hee, hee, hee all this just for me
· Got all the "Quality of Life" items one could ever want, don't need to worry about the infrastructure, all I need to do is wait and see; that is wait until things are bad and others will deliver a new money tree to me to take care of the infrastructure. Those directors and that Chamber of Commerce are sure good to me, don't know if they are the good old boys and girls I've heard about, but they are sure good to me, hee, hee, hee, everyone wants to be me
· Equity isn't for me, all I need is the directors who deliver everything to me, hee, hee, hee I don't think there's anyone that doesn't want to be me
· Hee, hee, hee I have my money trees the directors gave to me, I can afford everything, makes me very popular you see with my money trees
· Use debt wisely some say, but that doesn't apply to me, hee, hee, hee, I have my garden full of money trees the directors gave to me
Just as it has taken me so long to realize the error in my ways I imagine someone else will get the job as Hot Springs City Management. Well, if so, I'll just have to go to plan B and be theHot Springs City Board. Fast Forward - I got the job, hee, hee, hee
Wow, being the Hot Springs City Board is a lot harder than I thought it would be. First problem I encountered was I learned I am responsible and I am also without authority, this stinks. That nasty Hot Springs City Management has all the power. Thought about for a while and said to self, self you can make this work, but big problems keep floating to the top, like you know the stuff in a cesspool, and no one warned me about the stuff and to tell the truth it stinks to high heaven. What's even worse is I have discovered that everyone, and I mean everyone, blames me for everything (well that damn Crazy George knows better, but everyone knows he's crazy and they don't listen to him, thank goodness or I would be out of job). Don't get paid; boy, that Hot Springs City Director, old Boss Hog, complained to one of those JPs sometime ago they got paid and he didn't; now I know how he feels, can't pay my bills and that mean old Hot Springs City Management won't do a thing for me (I'm beginning to feel a lot like a citizen; they take my money, don't ask me what I want or need and stuff it up my ----- or down my throat and there's no end in sight)! My money I had in the bank is gone; this not getting paid stinks, sure wish my buddy hadn't beat me out for the job of Hot Springs City Management, he is so lucky to have those money trees. My infrastructure isn't worth spit, it has crumbled to nothing and the value of my equity is lower than dirt. One thing that hasn't changed is I don't make purchases I can't afford; but alas that ole buddy of mind, Hot Springs City Management, can pull more rabbits out of a hat than any magician ever. Now I don't have to use debt wisely, I have my old buddy Hot Springs City Management.
Why didn't I see the light years ago!
Editors note: Wow!! It is really more simple than we had thought also. We hear there are openings at the city for utilities directur and enginuring types. Think we'uns will go apply - hee, hee, hee.
Predictions For Today's City Board Meeting and Beyond
From: George R, Pritchett - Hot Springs Date: May 16, 2011
City finances. Here is what is going to grow out of the Higdon Ferry Phase III discussions.
1. The $3 million to more than $5 million for the Higdon Ferry Phase III
2. South location for a new fire station and equipment, probably $3 million or more
3. Police equipment, probably $2 million or more
4. Possible new fire station on Carpenter Dam to replace Golf Links, $3 million or more
5. $2.5 million plus to tear down old hospital building for math and science school
6. Some possible solution to the old fire and police retirement fund problems - placed at $12 - $23 million.
See the pattern, let's get well by not letting a little crisis like Higdon Ferry Phase III go to waste.
Some directors are proposing a 1 to 5 millage
Lance and staff proposing bond issue
Others thinking about a sales tax
All are unacceptable.
The simple solution is to end the project near the 270 expressway by redoing the intersections at Section Line, on the north side of 270 (hospital side) and at Lakeland which will facilitate access to the south mall area within a reasonable response time.
I'm working on a number of recommendations to cut city costs and will send them to you when I am finished.
The above are the reason I say this is the beginning of the "train wreck" predicted by the fire chief.
CoC and GCEDC already lobbying staff and directors to fund Phase III with new money sources.
No new taxes or fees acceptable.
Editors note: Your timing and predictions are impeccable. Note the "letter to the editor" by the chamber gurus in today's (May 17) newspaper which you predicted. In fact, George's perception and predictions are so accurate that we asked for further explanations which led to his commentary which can be seen on the "Commentary" page.
Only Real Election Problems Were Due To Actions Of An Over-Zealous County Judge
From: George Pritchett - Hot Springs Date: May 16, 2011
The following references requests by the Election Commission to County Justices the evening of May 16 to remove campaigners from the inside of the fence at the Election Commission during early voting.
I believe the request is a violation of existing laws and violates First Amendment rights.
1. During the election cycle in 2010 vehicles from private businesses were parked in the election headquarters parking lot with the full knowledge and permission of Judge Williams and the GCEC
2. Those "electioneering" always respected the 100/ft. rule mandated by law
3. At no time did I witness a prospective voter being unable to find a parking space
4. Safety was never an issue inside of the fence
5. In the event an emergency vehicle had been needed those on the sidewalk would have assisted in clearing any area/s necessary to facilitate emergency services
6. Access and egress could be made easy by converting some parking spaces along the East fence near the vehicle exit to parallel parking spaces instead of angled parking spaces
7. While I wasn't at the early polling site all of the hours it was open I was there a number of hours and did not witness a "traffic jam"; however, if enough believe there is a problem that we need to add more "handicap" place for the impaired I would support this action
8. Any ordinance restricting or proposing the activities beyond the 100/ft be limited will most certainly be met with a court challenge that will require the county to spend money to defend itself and would likely be referred to a higher court (adding more costs) if it was upheld at the local lever. I don't believe we want to be put in this posit on
The only real problems that occurred in 2010 were the actions of an over-zealous County Judge.
Editors note: You speak the truth George. Judge Williams made the parking issue "much ado about nothing."
Another Well Orchestrated Attempt To Discredit Mayor
From: Ted Burhenn - Hot Springs Date: May 14, 2011
This is a message I sent KARK in response to the Lead In Story last night.
Last night's report on KARK was yet another well orchestrated attempt to discredit the mayor of Hot Springs It started when she called for Truth in Advertising. If that truth bothers them we can only guess what else and more serious things are hidden. Since when is a statement made on a Facebook become reason for a lead in story on a TV News program. If they were truly an investigative news station, they would research the millions invested in a failed water project. They would question the millions spent each year by the A&P. No, that would take a real investigative reporter. This was much easier. Lead in story? Really!!
Editors note: Good observation which we're sure also applies to similar headline stories in the local newspaper. How can anyone think this is news? Perhaps a better question is, who is behind the orchestration of these non-stories getting so much press? Could it be Mr. Arrison? He was the only local "expert" on camera talking about how bad such a joke was. Perhaps he was more embarrassed about his obvious, possibly intentional, estimate of the hundreds of thousands of people at the St. Paddy's Day Parade than we thought. Perhaps, as you reference, they really need to divert attention away from the $3 million city staff wasted.
Give Us $40 mil and Then We'll Tell You What We'll Do With It
From: Jim McC - Hot Springs Date: May 13, 2011
Today we are once again exposed to some jailhouse humor in the front page Sentimental-Record jail article. How about this for a classic non-sequitur: "Rick Davis and Bud West say that building a new jail first, before having a tax in place to operate and maintain it, will help the county get a better handle on those costs." Where is Donald Trump when we need him?
And then this: Davis said that the county cannot ask for a one-cent sales tax to build the jail with a stipulation that the tax would be lowered to 3/8-cent to maintain and operate it once it is built. Now it might be true that a capital improvement tax could not be used for operation and maintenance. But nobody has proposed that. What should be proposed is a single jail financing package comprised of two taxes: (1) a capital improvement tax to finance the construction, entirely pledged to pay off the bonds which would be sold to get the cash to build the jail; and (2) an O&M tax to operate the jail after it is built. The capital improvement tax would be enacted under the capital improvement bond act and would be exempt from sharing with any city within the county under ACA 14-164-327. The O&M tax would have to be shared with county cities, but that can be worked out later with an "interlocal agreement," since the cities would have to pay for their inmates in the new jail. Mr Davis tells us that this tax package is not allowed, on the advice of his "bond counsel." This is apparently the same "bond counsel" that the county used in 2008 to advise that the county would have to share the tax to build the jail, and the same "bond counsel" that the Hot Springs City Manager recently referred to as the City's bond counsel. Apparently this bond counsel is everybody's "bond counsel?" This time, counsel is telling us that we must have two separate tax ordinances, with apparently two separate elections, in order to get a jail tax package. Again, where is the Donald when we need him?
Finally, for today, jail committee chairman Bud West confirmed JP Mickey Gates' recent admission that they really don't know what they're doing: "We have no design plans right now because we have no money to hire an architect to design plans." That is pure baloney: the County has $6 million laying in a bank, some of which could be used to pay an architect for plans, and then recovered in the capital improvement phase of the financing. West goes on: "But once we get our design plans and construction gets going, by then the full site costs will be known, and a lot of other costs will be known, and yes we can pinpoint the operation of the jail a little bit better." Now that's really encouraging.
Like JP Gates said, give us the $40 million and then we'll tell you what we'll do with it.
Citizens should reject this half-baked jail proposal, and tell the County Judge to get serious about this problem.
Editors note: Hopefully, we'll get better answers before we vote for the new jail. There is yet some time for them.
Give Us $40 million for a "Half-Baked" Jail Proposal
From: Jim Mc - Hot Springs Date: May 12, 2011
JP Mickey Gates makes a great argument against the obviously half-baked jail proposal in today's Sentimental-Record: he says there are "too many unknowns," and "we don't even know what kind of jail we're going to build." But, he goes on, give us the $40 million and we'll find out. Gates has missed his calling – he should be on the Arkansas lottery commission, or better yet, in the Harry Reid-Pelosi-Obama administration. "Give us the money, and then we'll tell you what we will do with it."
And this after the County has already spend a bunch of money on "jail consultants." Again. To paraphrase Casey Stengel on the '66 Mets, does anybody here know what the hell they're doing?
Editors note: The plan is a little scary because it sort of sounds like the same Little Rock "Bond Daddies" pushing the same old plan as before. Hopefully, this is not the case. There is a big meeting the Good Government folks are having at the county library tonight at 6PM. We'll hold off our decisions until we go to that.
Sentinel Record Losing Sight of What is Good for the Community
From: Ted C. Burhenn - Hot Springs Date: May 11, 2011
Dear Editor (Sentinel Record),
Ref: Today's unsigned editorial with the full body slam on Mayor Carney.
The issue is not Tourism vs. Industry. People need to realize that Tourism is important however it brings with it many problems. We have to deal with additional traffic, clean up, and crime unique to a tourism city. It provides jobs but many are low scale and seasonal. Industry (light if you will) provides real jobs and, in turn, supports our restaurants and local shops as a consistent source of income. Real Industry, requires new homes to be built, revenue for the local government. But alas, very little in the way of advertisement for the paper. It is the people who live here, retired or not, that have to pay a great part of the "Hamburger Tax". Yet those who personally benefit the most are those who "Manage" the tax. (A&P staff), newspaper, Track and Amusement Park. If you bring 10,000 or 50,000 people downtown for a parade, do you think that the outlaying restaurants will benefit? Only if the local residents stop on their way home. We need to take part of that money and promote Industry as it is as important as a parade. Let all reap the rewards. Remember a tourist may be here for a day, a well paid employee is here 365 days and brings with him a family.
Before you rush to judgment, remember that an ex-mayor thought that vulgar expressions about a fellow director kept the meetings lively, yet you were silent. Remember that it was the uncontrolled city management of the past 4 years that cost the taxpayers $3million to design a failed lower lake water treatment plant, yet you were silent. Two directors embarrassed a citizen in a public forum and still I missed your condemnation of their actions.
The present mayor's guilt basically is that she would like department heads and the A&P to put a little truth into the numbers on the success and failure of events. Would you prefer dishonesty? How much negative flack would you suggest if she held those responsible for the $3 million loss to answer as to their motives? We are closer now than ever in getting a working relationship between the city and the county. Let's not lose sight of what is good for the community on both sides of the city limits.
Editors note: Great points. How can a joke made by the mayor warrant an editorial? Same way no action in an executive session makes headline news meaning radical action would have been ignored by our local paper. Priorities are obviously skewed. Suppose our local newspaper is in bed with some of the "good ol' boys?"
Sentinel Record Policy Quite Different from Policy They Impose on the Public
From: Barbara Anable - Hot Springs Date: May 11, 2011
I read "someone's" opinion written on page 10A of today's paper titled "TOURISM JOKE HARDLY AMUSING" and, once again, I find it appalling that anyone can write such a negative and insulting story about the mayor without having the requirement all others must live by attached to a submission to the paper.
As I recall, all are required to list their name, address and telephone contact to have a letter placed into the paper. Is it not just as important that we know which staff writer harbors this distain for our mayor that this type of "I gotcha" is placed in the paper?
I for one would find it important to know the writer, as now I am left to guess which person could be so nasty, and so incorrect , in the assumptions made about a person they obviously do not know .
It is also amusing, but extremely irritating to me, that in the recent past, this would have been unthinkable, regardless of whether or not it was warranted, based strictly on whether or not one "likes" the elected person.
This policy of privilege at your paper for staff writers needs to be revised to include the same requirements as the readers must comply with.
Editors note: You are, indeed, correct that this is the worst kind of double standard. By not publishing the writer's name, it infers that every single person working for the Sentinel Record loathes our new mayor. It is painfully obvious that those in control of such yellow journalism do but there could be a carrier or lower-level staffer that even likes our mayor. The above was also sent as a "Letter to the Editor" to the Sentinel Record. What are the odds it will be published?
Keheley Will Become Part of History At Tuesday's City Board Meeting
From: Ted C. Burhenn - Hot Springs Date: May 2, 2011
Well Tuesday (May 3) will go down in the history books along with great leaders of history. If only they had taken Director Keheley's initiative and passed a resolution along with three other directors we could have saved the embarrassment of a few weeks ago. Director Keheley, I salute you, by introducing this resolution and the support that you must already have to pass it, you will silence 100,000 citizens of our community.
I wonder why Director Keheley didn't offer this resolution several weeks ago when the supporters of her previous resolution booed and jeered at a fellow Director and/or speakers with opposing views. I wonder why no one was embarrassed when two previous directors sit behind me and snickered and laughed while I had the floor and I watched the reaction of Director Keheley as she shook her head and scoffed at my remarks. I wonder if Director Keheley is politically responsible enough to condemn those actions as well or is this only aimed at her opposing citizens who spoke at the last meeting?
Please remember to set your calendars back to July 3, 1776 after Tuesday's city board meeting.
Editors note: We could not agree more. It may be more accurate than we realize. Seriously, we were appalled to see Director Keheley recommending not to let anyone from the public speak at the last city board meeting. It seems that even the City Attorney was agreeing with Keheley in attempting to further quash our citizen's constitutional right to speak. We need to send a firm and clear message to Keheley and our so-called city attorney to abide by the constitution. It may take a civil rights case to convince them but to do otherwise is to voluntarily give up our constitutional rights. Read the proposed resolution below and come to your own conclusion as to whether or not this is true socialism proposed for personal selfish reasons. Besides the likelihood of being illegal, think of the logic involved. For example, how brilliant is it to stop and take a vote of the board before allowing a speaker an additional minute of time? Mayors are charged with the responsibility to run meetings as they see fit. If those intellectual stones sitting in the director's chairs don't realize this, we need to turn them out to pasture, do we not? Let these people know what you think. Tuesday night may just be our last chance.
CITY OF HOT SPRINGS AGENDA ITEM #16
BOARD ACTION REQUEST R-11-76
DISTRICT: " 1 " 2 " 3 " 4 " 5 " 6 X City Wide
Date Submitted: April 28, 2011
Date Action Requested: May 3, 2011
Type of Action Requested: X Resolution - " Ordinance, Formal Action/Motion, Other"
Subject: A RESOLUTION AMENDING THE HOT SPRINGS BOARD OF DIRECTORS' PROCEDURAL GUIDELINES
RECOMMENDATION: Consider adoption of resolution amended the procedural guidelines for Hot Springs Board of Directors' meetings.
DISCUSSION: This proposed resolution was prepared at the request a Director for purpose of clarifying procedures followed by the Board during its agenda meetings and business meetings. It is intended to supplement the existing procedural guidelines adopted by Resolutions 5909 and 6655.
FISCAL IMPACT: None.
ALTERNATIVES: Approve any, all, or none of the sections contained within the proposed resolution.
Prepared by: Approved by: /s/Brian Albright _______________ __________________________________
Brian Albright, City Attorney Lance Hudnell, City Manager
S:\Word BOD\Barfs - 2011\Board Procedural Guidelines.wpd
RESOLUTION NO. R-11-76
A RESOLUTION AMENDING THE HOT SPRINGS BOARD OF DIRECTORS' PROCEDURAL GUIDELINES.
WHEREAS, Resolution No. 5909, as amended by Resolution No. 6655, adopted certain procedural guidelines concerning conduct of Board Meetings; and that WHEREAS, said guidelines should be revised to include additional guidelines.
NOW, THEREFORE, BE IT RESOLVED by the Board of Directors of the City of Hot Springs, Arkansas: That Resolution No. 5909, as amended by Resolution No. 6655, is hereby amended by adding the following paragraphs:
K. GUEST SPEAKERS. All guest speakers and/or citizens signed up to speak regarding an agenda item will be limited to three (3) minutes for their presentation or comments regarding an agenda item. The presiding officer (Mayor) may extend the speaker's time for one (1) additional minute or longer with the majority consent of Board quorum. Said time allowance may also be extended in order to respond to Board members' questions or comments that are directed to said speaker or citizen.
L. EFFECT OF TABLE - LACK OF MOTION OR SECOND. If an agenda item is tabled or fails for lack of a motion or second, no discussion will be permitted by the Board or members or the audience and the Board immediately proceeds to the
next item on agenda.
M. AUDIENCE CONDUCT AND ELECTRONIC DEVICES. At the beginning of the regular meetings, the presiding officer (Mayor) will caution the audience to not make verbal outbursts, applause or any other disturbances to the order of the meeting. With the exception of the press and Hot Springs public safety officers, all personal electronic devices are to be silenced during Board meetings.
N. AGENDA MEETING - NO DEBATE. Citizen or audience comments will not be allowed at Board agenda meetings. Furthermore, the purpose of an agenda meeting is not for debate, but rather to provide the Board with sufficient information from
City staff to determine whether or not an item will be placed on the agenda for an upcoming Board business meeting. Should the Board request additional information from City staff, it shall be included in the packet compiled for the purpose of the business meeting.
O. POINT OF ORDER. If a Board member calls for point of order, all discussion will cease until order is restored.
PASSED:_____________________________
APPROVED:__________________________
RUTH CARNEY, MAYOR
ATTEST:_____________________________
LANCE SPICER, CITY CLERK
S:\Word BOD\Resolutions - 2011\Board Procedure Rules.wpd
May 3, 2011
Director Wants to Further Limit Citizen's Right to Free Speech
From: Whoa - Hot Springs Date: April 29, 2011
It appears that one of the Hot Springs Board of Directors (she didn't attach her name) is presenting a resolution to limit the citizen's right to free speech. If a motion dies for lack of second, you can't speak although signed up. You are not allowed to speak during agenda meetings. The audience is not allowed to applaud, boo or (offer facial expressions?). (Boy she would have been guilty several weeks ago when I spoke) The meeting will be May 3 @ 7pm. Oh, no electronic devices. Banned! This ought to take us back several hundred years. Agenda item 16, last item on the list. I hope 300 people sign up to speak three minutes each. Bring your sleeping bag. Let's support our mayor.
Editors note: Her name is Keheley. We're not sure what her game is but it appears to be to bring our new mayor down. Talk about jealousy.
Reader Apologizes for Being Part of Our Community
From: Ted Burhenn - Hot Springs Date: April 20, 2011
I would like to take the time to thank Mayor Ruth Carney and Director Peggy Maruthur for their consideration and compassion on the issue last night (April 19, 2011). They showed true leadership in their actions and words. This is an example of excellent management and what we need in all levels of government.
At the same time I feel compelled to chastise Directors Cynthia Keheley, Elaine Jones, Pat McCabe, Karen Garcia and Tom Daniel for their collective and deliberate misuse of their position. There was a time and place to voice their opinion of Blake Robertson in the executive session away from public view. They choose however to drag their objections onto a public forum by their words and lack of common parliamentary courtesy. They have beyond a doubt crossed the line of common decency and dignity bringing shame upon themselves and the position entrusted them by the voters of Hot Springs. They owe Blake and the community of Hot Springs a public apology. I am embarrassed to be represented by these self-serving hypocrites of our society. This was a violation of public trust and they deserve the humiliation of removal from office. I had resolved to stay away from City Politics, but with this disgustful display of teenage "Bullying", I could not remain silent.
My apologies to Blake Robertson for my being a part of a community that would stoop to such low levels for self gratification. Rest assured Blake, you are a highly respected and appreciated member of this community. Your appointed position would have served the community well. It is our loss.
Editors note: We all sort of owe Dr. Blake and apology for allowing such people to even be in office. We understand this letter was also sent to the Sentinel Record. Lots of luck getting it posted. It is way too accurate.
Wants to Hear More About the Good Ol' Boys
From: DM - Hot Springs Date: April 11, 2011
Are you guys asleep at the wheel? Every good old boy (to use your term) in town showed up at the last board meeting and you guys didn't report anything. There was even a blast directed at one of your Tea Party candidates who had applied for the Civil Service Board and your website said nothing about it. What gives? How can we depend on you for the other side of the story as you recently reported - I think - and not mention anything about the shenanigans of those you love to talk about?
Editors note: Perhaps we have been "asleep at the wheel" but we typically post and respond to letters and e-mails you, the public, send us so email us as soon as you want to add something to the discussion page or have a question. We do intend to begin posting more in our "News" section as well as the "Commentary" section in the future. For your information, no one here is a member of the Tea Party but we did note with interest, the improper and brutal attack by some board members on a candidate the Tea Party had endorsed. That seems to be their trend nowadays, attack those conservative candidates who are beginning to take control away from the Good Ol' Boys who have all but bankrupted our fine city while praising those who take our tax money to advertise their businesses. You do realize the A&P tax is the only tax in the state that was approved without a vote of the people, right? Keep watching, you will see better reporting of those "shenanigans" in the future.
What Is The Deal With Director Keheley?
From: Johnny - not Hot Springs Date: March 31, 2011
I used to live in Hot Springs and still take the paper to keep up with whats going on with my friends. I also read your websight so I get both sides of what the paper is reporting and not reporting. I have always thought your websight sort of tells the rest of the story as Paul Harvey used to say. After reading the headlines today online I have become more confused than ever. It was easy to see the 32,000 people reported at that short little parade was not possible but I thought the mayor was criticizing the A & P for not doing something right or promoting tourism to much which don't make sense. After seeing what the mayor really said and reading your websights take on it - it sure seems like a handfull of burecrats and a couple of directors who were there when I lived in Hot Springs really don't like the new mayor. What is the deal with that Cynthia Keheley director? She seems to be really bitter and jealous of the new mayor - why? She made a resolution to praise the A & P? What will that do? Aren't resolutions used only for important things? It looks like Keheley just wants to jump on and rub another lady's nose in it while she is down. I can't see anything the mayor did that I wouldn't have done. Tell me where I'm wrong.
Editors note: Unfortunately, we cannot say you are wrong. At a time when we so desperately need changes in our great city, this obvious clash over nothing begins. We think it may have occurred in order to divert attention from the two city employees who wasted over $3 million of the public's money and should have be fired. Some of the board and all of the "good ol' boys" apparently don't want to lose these puppets. You may not have noticed but if you read today's "Letters to the Editor" in the Sentinel Record, you will see that even Mr. Sunshine himself over at the local chamber is now hopping onto the pile of negative and unwarranted criticism aimed at our new mayor but he does it in a sort of putrid honey-coated manner. Since he also uses the 32,000 parade attendees number, we have another organization who should lose credibility relative to any future projections or number of jobs they bring to town. Oh, sorry, they had already lost credibility for the latter item since he refuses to make public how many firms he talks to, who they where, and how many jobs he can document bringing to town. Yep, you are also likely painfully correct in your assessment of Director Keheley. We have had much difficulty in understanding why she has taken her bitter turn for the worse but it is, unquestionably, far too obvious.
7,000 Attendees at St. Paddies Day Parade
From: Alli Babba - Hot Springs Date: March 29, 2011
I operate a business in Hot Springs that is semi-tourist related so understand why you need to list me as Alli Babba or something due to retribution from those running the A&P commission. Don't say it doesn't happen we have seen it first-hand. We were at the big "First Ever Eighth Annual Worlds Shortest Saint Patricks Day Parade and Over-exaggerated Arrison Event" of whatever they called it this year. There were lots of people there some of which were well on their way to being inebriated but most of us were there just from curiosity and hoping to meet some "star" we had never heard of. A business friend tried to count the people because he thought there were more this year than ever before. He used a similar method to what your site used (see below) except it was based on a actual count of people in a section across from us multiplied by the numbers of such sections with people. Sure this was not totally accurate but it is probably more accurate than anything anyone else did. His section had 200 people and he went back after the parade and found that there were no more than 35 sections where people were. This means if people were packed at the same density as his counted section - there were a maximum of 7,000 people at the parade. By the way - not all those people could see the parade because there were too many to get close. We need a longer route if we ever get more than 7,000 people there. Maybe some planning would be in order. Have the shortest parade and then the biggest celebration over at the transportation plaza? I'm just saying! Anyhow - how has Arrison gotten to be the savior of Hot Springs. Perhaps one in a hundred real tourists to our store say they were influenced to come to Hot Springs by any of the millions of dollars of advertising our stores pay for. Yes - we do ask what brings them to come to Hot Springs. I encourage other businesses other than Oaklawn to ask their customers so we can find out how much good the A&P really does.
Editors note: Well said Alli. We see the bottom line as being "much ado about nothing." Yesterday's local talk radio blurb and today's Sentinel Record editorial once again criticized our mayor for daring to even question Mr. Arrison's guess of 32,000 attendees. The newspaper even went so far as to describe a "visitor" for Pete's sake. Their definition makes us locals, "visitors" to our own town. We certainly agree with your assessment of 32,000 being an unrealistic number. For the time being, however, we are going to just go with the one-million (1,000,000) visitors that was listed in the post headline below.
A Million People Attended Hot Springs' St. Paddies Day Parade? Depends Who You Ask
From: Barbara - Hot Springs Date: March 26, 2011
Once again , my morning was started on a irritating fact that people in this town can not deal with reality, and everything said is "OK" if it is said by the business persons or Mr. Arrison from the A&P Commission.
I agree with the mayor that the majority of the people attending the parade are "locals" . Additionally, those that know who the Grand Marshall was, and that a free concert was being given, came to help everyone celebrate a fun event. It is evident from the quotes in the paper that TRUTH has little to do with advertising......just so the merchants make money....this takes us back to why should locals permit the A&P to have our tax money and the Chamber to be getting money from the city to carry on their normal duties?
I will still bet you that the type of events at the convention center do not pay for the operation of the center .I attended the day time March Madness games and there was not a crowd at the games I was at. Yes, I know the businesses are glad to have the additional income and care nothing about facts when reporting on the size of the crowds in attendance. I imagine the convention center still does not cover one million of their operation and that portion is paid through the taxes collected on food, lodging, etc.,
I agree with the mayor in requesting that some measure of accuracy be used and not just pulling a number out of thin air to sound like a major event occurred. Facts and honesty are not detrimental to the Tourist business nor will the reporting of reasonable attendance numbers adversely impact attendance at future events.
Just an opinion....my day would be much easier if I just no longer subscribed to the paper !!!!!!!!!!!!!!!!!!!!!!!!!!!
Editors note: You are "right on" that the beginning of too many recent days are frustrating and are tarnished by the all-too-obvious vendetta that the local newspaper seems too have against our new mayor. Both you and the mayor are also quite correct in stating that 32,000 people were NOT at the St. Paddies Day parade. Heck, that would be pretty much everybody in town. We did a bit of research to determine how many people could fit in the space downtown attending a parade on a street that boasts it is less than 100 feet long (thus, the shortest parade). We discovered that police officials and others who needed accurate numbers for the Pasadena, CA Rose Bowl Parade and for the Macy's Thanksgiving Day Parade, two square foot per attendee was used if people were actually touching each other. Using this as required space, 32 thousand parade goers would need 64,000 square feet. This means the 100 foot parade route would have to have 640 feet of depth or 320 feet behind the curb on either side. Even if we consider the route to be "overflowing" and stretching twice the distance of the parade route, there must be 160 wide sidewalks on each side of the doubled route. Assuming we actually have a more realistic 16 feet, this means the patrons would stretch 2,000 feet or over 20 times the actual parade route length. Using more realistic data such as those used for calculating attendees at Washington DC inaugurations and developed at the University of California based on actual students standing in grids, we discovered that a "loose crowd" is considered as having one person per 10 square feet and a "tight" crowd consists of 4.5 square foot per person. Okay, this means the more typical "tight" crowd would require 144,000 square feet. This means it would require a mile long parade with people packed onto a sidewalk 27.27 feet deep. Think about it, if you are traveling on Central Avenue, that is further than the distance from Grand Avenue to Oaklawn Race Track. If we accept inaccuracies this large, why not encourage our local "experts" (at picking numbers) declare we had a Million People? Anyhow, it does sort of make one question just how many tourists our A&P and chamber are really bringing to town, does it not? Hey, a million is not that big any more especially when it comes to our city administration spending our hard-earned money.
City Managers Don't Last Long in Hot Springs
City Government - "A Ship of Fools"
Nothing Has Changed - Get Rid of the Problems, Lance and Steve
Someone In City Management Has to Go
City Manager Wants to Waste Another $4 Million?
"Arrogant Arrison" Strikes Again - Makes City (or State?) Proclamation
Mayor Responds to Fiasco Involving Intimidation of "Spineless Directors"
A&P "Hamburger Tax" Facts From Recent Years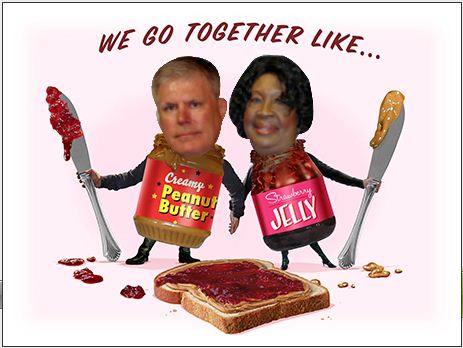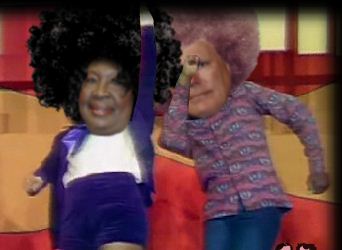 Different Take on Disgusting Board Meeting
Disgusting Board Meeting
Directors Have a Long History of Travel Abuses
GCEDC and Taxpayer Money Used for a Scam?
Police Chief Not Part of the "Good ol' Boy" System
New Police Chief Selection Nothing More Than a Snow Job by City Manager
Volunteer Boards and Commissions Worthless or Changing?
GCEDC Did Not Account for Tax Money They Took From the City
GCEDC Accounting Questioned
Today's Headlines Termed "Rambling" With No News Content
Police Chief Selection is Tainted by the Good Ol' Boys
New Police Chief Selected
The above makes it abundantly clear that the city manager is not rushing but wants no help in the selection process from the new city board members. According to him, "state law" requires the city manager to do it this way!
Economic Forecast May Not Actually be as Great as Newspaper Reported
Schools Have Methodically Removed Christ from Christmas
America's Founders Wanted Limited but Good Government
GGGG to Host Factual Radio Show
Site Wrongfully Accused of Making Untrue Allegations
City Manager's Newspaper "Clarification" More False Than His Initial Statements
More Village Residents Upset by Being Linked to Hot Springs' Crime
Hot Spring Village Residents Don't Appreciate Being Called Criminals
More Excuses Made Available for Our City "Experts" to Use
Crime Expertise of Advertising Chief and Chamber Guru Questioned
Police Chief Selection is Deja Vu All Over Again
Kudos Are Always Welcome Here
Open Letter to HS City Manager on Police Chief Selection
"Plain Wrong" to Exclude New Mayor and Board from PD Chief Selection Process
Hot Spring's Crime Rate Published in Statewide Newspaper but Not Published Locally
Here's the "Rest of the Story" on Education at HSSD
Hot Springs Doesn't Rank Too Well in Education Either
Professionalism of Police Department Administration Questioned from Within
With Newly Elected Officials, We Will All Be Winners
Got Questions for City Board? "Send Those Cards and Letters In Folks"
McCabe's Obnoxious Comments Hard To Find
Taxpayers Pay Thousands for Director and Mayor Personal Cell Phone Calls?
Not All Realtors are Part of the Good Ol' Boy Network
"King" Larry Williams Issues Illegal Edicts ?
Funny Business on the City's Television Network
McCabe is "Most Despicable Human" to Walk the Planet
"Scoundrely Wascals" Further Explained by Reader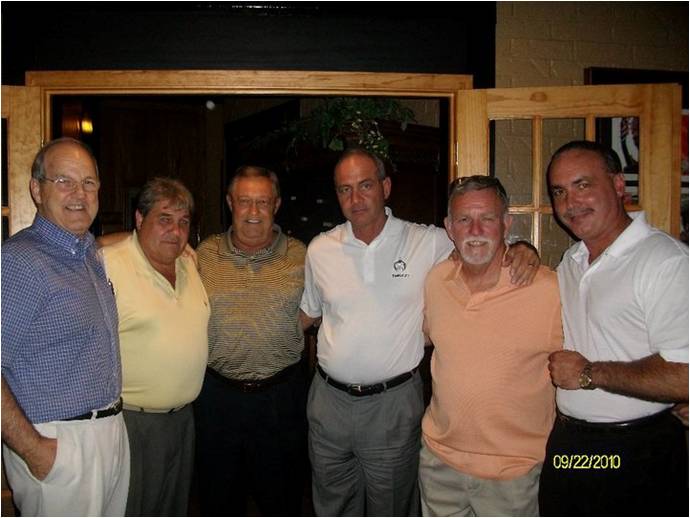 Amendments on Ballot Would Allow Politicians to Play Games With Our Tax Money
Mayor Putting Up Campaign Signs Without Property Owner's Permission? Shame!
Circle of Friends Kickoff Weatherford for Mayor Campaign
Observations of City Board Challengers
More Bad Words to Describe the Good Ol' Boy Candidates on the City Board
Mayor Thinks Hot Springs Progressed Under His Leadership. Really?
"Super Scooper" Terry Smith and His "APERS Caper"
Gambling Issues, Drinking, and Improper Lambasting by Elected Officials?
School Superintendent Telling Teachers Who To Vote For, Really?
What Were You Thinking, Judge Williams?
How Can You Be Re-elected if Your Were Never Elected? Good Question!
Rick is a "Decent Man" But He Won't Get This Friend's Vote
Bond Daddies Behind Those Great Sounding Ballot Issues?
NRA People Have Lost Their Minds
Who's Who of the Good 'Ol Boys Listed In Local Newspaper
Another Important Election But Few People Seem To Know About It
Lest We Forget The Events of This Day in 2001
Some Candidates "Have Been Politicians Way To Long"
Standing Room Only at GGGG Candidate "Meet and Greet"
What Did the County Judge Know and When Did He Know It?
Redistribution of Wealth
Sentinel Record Reports Diamondhead Officer Shooting But Asks No Questions
City Code Enforcement Department Using Illegal Tactics?
Cronyism Evident in Hiring County Judge's Father to Oversee Jail Construction?
This Period Will Go Down in History Books as When the People Took Their City Back
Need For Jail Consultant Questioned
Ramick Fails When Challenged to Tell The Truth
Huge Discriminatory Raises Handed Out to Select Few at the City During Budget Freeze
Editors note: Superb points. The rank-and-file employees got nothing and those who needed raises the least got the largest raises. Yep, we have 5 employees in the "City Attorney" department. Perhaps we should call it "City Attorneys and Associates" department, huh? How about we actually hire a city attorney on an "as need" basis and use the hundreds of thousands currently spent to give those lower echelon employees raises. They are the ones that really do the work and get no recognition. How about eliminating the city's overpaid consultants and hire some more officers to fight crime while we're at it? The Sentinel Record describes the current deals as "back door" raises. Realistically, they are "back handed" slaps to those hard-working city employees who need the raises the most but typical of good ol' boy rule. That November election is becoming more and more important folks.
Get Back to Basics on Jail Planning
From: Not Signed - Hot Springs Date: August 18, 2010
Sheriff Sanders, Sheriff Sanders, Sheriff Sanders. How stupid do you really think the public is? The obvious scam between the Ex-Convict's article in the Sentinel Record last Sunday, August 15 and your announcement in today's paper August 18 (stating that he helped your cause) did not fool anyone but the fools. The average taxpayer is not concerned about the conditions that the poor, poor, inmates have to endure. They are only concerned about the number of inmates that you can crowd into a jail legally while keeping the jailers safe. If you could put them (the bad guys) in a tent city and make life miserable enough to make them quit the life of crime, so much the better. People do not want any sort of jail system at all. The criminals don't want to go to jail and the tax-paying citizen doesn't want to pay for it. It is only a way to make it safe to walk the streets again. It therefore becomes a necessary evil.
The objective should be to get the maximum offense criminals off the street and make those who serve their time not even take a chance of ever coming back. Do all this with the minimum amout of tax increase and you have a winner. There is all the talk about revenue sharing. THERE IS NOTHING IN THE LAW THAT SAYS YOU CANNOT HAVE AN INTER- GOVERNMENT AGREEMENT THAT ALL REVENUE COLLECTED WILL GO TO THE CONSTRUCTION AND OPERATION OF THE NEW JAIL SYSTEM.
If you create a tax that will construct and maintain the new jail, it will free up budgeted money for your department and also budgeted money for the city. Get over the greed. Ask only for what is necessary to get the bad guys off the street!!!!!!
The original concept was:
A tax
to build the jail that would expire upon the payoff of bonds.
A tax to run the jail that would continue indefinitely or be renewed as conditions warranted.
An inter-government agreement that all taxes collected would go to item one and two. No added amenities for the city or county.
All cities in Garland County would no longer have to pay a per-diem for criminals.
If the City of Hot Springs doesn't want to do this, let them finance their own jail. Get back to basics and you have a shot. Take another cheap shot like today and you will lose.
Editors note: Try as we might, we cannot disagree with your assessments. However, there is also a "pay as you go" option that sounds good. That idea probably won't fly because we wouldn't need the "bond daddies" including all those Little Rock bankers, attorneys, financial experts, and hoards of consultants. We could actually use ALL the money for the jail. What a concept!!!
Rude, Crude, City Directors Meeting Could Be Confused With a Wacky TV Reality Show
From: Anonymous - Hot Springs Date: August 18, 2010
Anyone who watched the August 17 Board of Directors meeting may have thought they were watching one of those wacky reality TV shows. You know, the ones like World's Dumbest Politicians where the city councils of a foreign country are throwing everything from verbal barbs to chairs at one another.
Last night's meeting was a shining example of why this board needs to be replaced as much as possible on election day. The hostility and tension in the room was palatable from the start, beginning with an exchange between mayor Bush and Director Maruthur. Mayor Bush was more rude than usual as he initiated the first incident. If someone with that attitude were one of my employees or an employee of anyone in the private sector, he wouldn't last five minutes before being shown the door with a footprint on his arrogant derrière.
Director Maruthur herself got into a verbal scuffle with planning director Cathy Sellman. Right or wrong, there were some valid points that she was trying to make.
The adoption of a mobile home overlay by the good 'ol boys (Daniel, McCabe and Bush) along with their rubber stamp sidekick (Jones) once again illustrated how the wishes of the majority of citizens on any given issue are ignored while the wishes of the few are granted. Several citizens spoke out against the overlay with very valid concerns and legal questions laid out very clearly in the city's own planning department rules. I guess rules and the will of the majority are meaningless when it comes to getting the good 'ol boys and their compadres what they want.
Noticeably absent from the board meeting was Rick Ramick. Maybe after Monday morning's headline he was so distraught that he had to run to his buddy Carroll Weatherford and cry on his shoulder.
The citizens of Hot Springs sure deserve better representation than what they have now. Election Day can't get here soon enough.
Editors note: You can say that again. We watched the rerun of the meeting. Those you reference seem very complacent in continuing to blatantly vote for special interests and against the people who elected them. These ridiculous actions are not getting them votes from citizens concerned about their safety and keeping up their property values, The rudeness of the mayor could, indeed, raise some eyebrows even on a wacky reality show.
Only 25% of Americans Trust the Media
From: Jim McCafferty - Hot Springs Date: August 16, 2010
Melinda - Further to our recent conversation
(see Aug 13 below)
, Gallup has just reported that Americans trust newspapers more than TV news for their information. 25% over 22%. A narrow victory, but a win nonetheless. Google "media trust poll." But I guess this means that 75% of Americans don't trust their newspaper.
This could be your problem too. It's called "media bias," and it comes from editorial and reporting people having a political agenda and injecting it into the content. Is that what they teach in J-school?
Editors note: Hey, throw in how much Americans trust politicians and it will make the media look really good.
Directors Who Fail in Business Cannot Successfully Run City Business
From: Not Signed - Hot Springs Date: August 16, 2010
Guess you will back off your criticizing the newspaper now because they criticized one of your good old boys on todays top headline. It is good they did because Ramick is friends with Weatherford and Meyers who also don't know how to run a business and have a record breaking the law now and then. Noticed that Ramick says he is the victim because of the economy. Ramick says it is not him, it is his company. He is president of TRACO is'nt he? He is running our city into red tape and bankruptcy like his buddy Weatherford has been in several times and his buddy Meyers has been in prison for. He is typical politician spouting BS. Ramick needs to remember nobody elected him, he was appointed by Weatherford and some of your other good old boys. Ramick needs to know that we are not going to elect somebody who don't pay their bills or their taxes while the rest of us have to. He is trying to get his buddy Weatherford elected for mayor. Bet he fails and bet he doesn't get elected hisself because people know what kind of guy he is. Thought it should be noticed that the newspaper knows what kind of guy he is and is reporting it. Give them credit sometimes.
Editors note: They do deserve credit. We just checked the Secretary of State's website for TRACO Development, LLC and for TRACO Realty and Development, Inc. Loyd R Ramick of 145C Villa Point is the registered agent for both companies and president of the latter. He appears to be the owner of both companies. Irrespective of his "spin" on the matter, we must assume that only he has the responsibility for the success or failure of his companies. Your analogy of his track record for running a company applying to how he runs our city is valid. We need people that will keep our city "in the black" and out of the courthouse. We do, however, wish you would not refer to such individuals as our "good old boys." They belong to the whole town or, perhaps, vice-versa.
Deplorable Conditions at County Jail
From: Ted Burhenn - Hot Springs Date: August 15, 2010
I would like to extend my apology to the Ex-Inmate, (Front Page News, Sentinel Record – Sunday August 15, 2010) on behalf of all the taxpaying law abiding citizens of Garland County. The audacity that you had noodles, bologna, bread, gravy, cereal, milk and cookies while the working Sheriff Deputies got to eat a regular meal is almost inhumane.
I understand that the accommodations were less than perfect. I do take exception to the analogy of Barney Fife's jail. At least there Andy would have taken you home to Aunt Bea's for supper. Maybe next time, we the tax-payers, can take up a special tax collection and get you a room at the Arlington and a good meal at Outback.
And for you, Sheriff Larry Sanders, don't you know that the best advertisement you can get at any cost is word of mouth? How do you expect new or repeat business if you don't care? At this rate it will get so bad that no one will want to stay in your jail anymore. No Prisoners, No Crime, No Job. Think about it and shape up. These people are innocent victims of our society; I mean hot checks shouldn't even be a crime, or theft, or drugs. (You get the idea).
Well I feel better now. I gave Larry a piece of my mind. Evidently there is hardly enough to go around these days
.
Editors note: Hey, when criminals become our "front page heroes," we have already given up on fighting crime. We probably deserve the title, "most dangerous city in America" (click here). At least we're first at something.
Tabloid Journalism?
From: Jim McCafferty - Hot Springs Date: August 15, 2010
Melinda - "Jailbird criticizes jail food and service." A new low for front page material. This piece, however, seems to be a continuation of a line of reporting and editorializing (today's exemplar) designed to convince your readers that a new (or renovated) detention facility is absolutely necessary. Th